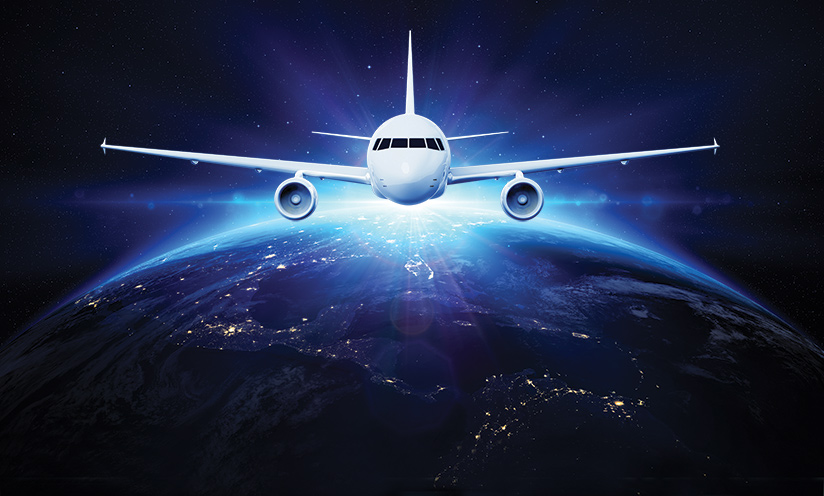 At this point in their countdown to January 2020 — a critical date on the implementation horizon for the Next Generation Air Transportation System (NextGen) — a number of U.S. government-industry leaders and experts have expressed excitement about accomplishments so far and confidence in their trajectory to the finish line.1
Five years ago, some had voiced frustration that the time expended on theoretical discussions of measuring risk mitigation was impeding progress in addressing many different NextGen priorities (ASW, 4/10). Safety issues were prominent, however, during the RTCA 2015 Global Aviation Symposium on June 3–4 in Washington. Several presenters and panelists described early or unexpected safety benefits at locations where components have been placed in service by the U.S. Federal Aviation Administration (FAA).
"[NextGen implementation] is not about technology; it's about process and people, really," said Dan Allen, senior manager, air traffic operations, FedEx Express. He compared the 2015 status to the introduction of electronic flight bags, which had involved improvements as well as a set of risks that had to be managed. "When we look at PBN [performance-based navigation] implementation as one example, it means we have to be more sophisticated in how we are implementing, how we are managing, so that we do no harm from a safety perspective during that transition, so that we do no harm from an operational perspective [and] so that our customers are not bearing the brunt of deteriorating operational performance over a long period of time."
The NextGen implementation community's concerns at the symposium tended to revolve around financial uncertainty related to budget instability, the federal government's capacity to adapt to fast-paced technological innovation, the ability of diverse interest groups to stay the course on commitments they have made, and cultural readiness of American society — including aviation professionals — for the profound changes to infrastructure and to uses of the National Airspace System (NAS).
Jim Crites, vice president, Operations Division, Dallas/Fort Worth International Airport, reminded the symposium that the NextGen components being fielded "quite frankly are [a suite of] transformational, disruptive technologies. … What we're seeing is each stakeholder group [asking,] 'Can we move things around, or how can we leverage this to accommodate my individual needs?' The challenge [is getting] all of the major stakeholders to come together and saying, 'OK, slow down a little bit, we all have these needs but they may not all be synergistic with one another.' … If we are optimizing [NextGen for] our little goal and not worried about the other person's goals, objectives or functions for these technologies, we run into [conflicts].
"What that culminates in is [the need to ask,] 'What's our unifying goal?' … That's the largest thing that we've learned throughout our initial deployments [of PBN in the North Texas Metroplex]. … [In] the rollout of one of these new PBN efforts, [we found] once you have it, then you want more of it. … That's a sign that we are now getting to the point where [metroplex teams are] going to be able to leverage that initial accomplishment of [their] goal and then rapidly advance to the next level."
Richard Anderson, CEO of Delta Air Lines and chairman of the NextGen Advisory Committee, said that he and other NextGen leaders anticipate reaching several implementation milestones over the next three to five years. These would include recategorization of wake turbulence at the top 50 U.S. airports, air traffic throughput increased by 5 to 10 percent per the air traffic control (ATC) acceptance rate, PBN procedures implemented at all the locations on the NextGen planning list, and metrics showing favorable results in safety and other areas. "We already have the task, we know what the priorities are, we've got to put the measurements in place, and these things have got to be implemented," he said. "Let's just get five or six metrics out there, and let's start measuring and stop debating about whether the metric is good or not. We have enough data. We have enough systems. Perfection is the enemy of the good."
Risk Discoveries
One session of the symposium focused entirely on NextGen safety issues. "It's easy sometimes to get caught up in improved efficiencies and capacity aspects of NextGen and its technologies, but there's a safety dimension there as well," said Jerry Johnson, director of engineering, Thales ATM U.S. "If you think about ADS-B [automatic dependent surveillance–broadcast], safety can be enhanced by situational awareness from data that the cockpit [crew] has access to — more high-speed traffic information, weather information and so forth. I think about [NextGen] data comm … in Memphis [Tennessee, U.S.] and Newark [New Jersey, U.S., where already] one safety enhancement is removing … the risk of human error. [They're] sending [ATC] clearance information digitally to remove the possibility of readback error or distraction or [other] human factors."
He added that while NextGen technology upgrades operate in parallel with radar surveillance systems, ground-based navigation aids and other legacy infrastructure, safety benefits also accrue from what he called diversity. "They may need to be right-sized afterwards but, in effect, we have truly independent … backup and increased safety."
Mel Davis, NextGen liaison, National Air Traffic Controllers Association (NATCA), raised concern about the "fragility" of U.S. data protections and the potential consequences of their elimination. "The greatest opportunity that NextGen provides us is this … truly overwhelming sea of data. The issue associated with that is turning it into relevant information that's actionable at the right time," he said. "We have turned over a new leaf" in joint government-industry access to information about human performance on flight decks and in ATC facilities "by empowering individuals to be honest, to tell us … everything that's going on, to tell us things which [lead to] probing questions. … The engineering community doesn't have to guess 'Why did [the pilot/controller/technology user] do this; why did they react that way?'"
FAA Accommodations
John Hickey, FAA's deputy administrator for aviation safety, said that the public, the U.S. Congress and federal audit agencies often see safety differently, compared with aviation professionals. He offered examples of NextGen components that the FAA has monitored for safety-related insights and possible agency interventions. "The Harris Corporation is implementing data comm in a large group of airlines and airplanes. The news so far is that it is absolutely fabulous … but two years ago, there was a very significant roadblock … a rule that had nothing to do, really, with data comm and did not envision data comm [when written]." The rule required recording of all air-ground data messages, but retrofitting this capability to airplanes would be "a cost-prohibitive proposition," he said. An FAA technical subgroup recommended removing the recording requirement from the rule. "We did it in very short order," he said.
FAA officials have been "adamant, clear and consistent" that the 2020 mandate of ADS-B Out technology aboard aircraft flying in designated airspace is unchangeable. Against this backdrop, however, two major aircraft manufacturers "have not been providing the necessary components to have an ADS-B system that meets the minimum performance standards related to outages of certain satellites," Hickey said. Airlines asked FAA for the 2020 requirement to be modified to specify only the performance of the ADS-B equipment. "We agreed to keep radar installations in airports, and we allow them to use ADS-B selective availability, [so] the combination of those two gives you roughly the same performance requirement as in the rule," he said. "It shows the very close collaboration. These are efforts to definitely increase public safety."
Hickey also commented on the need to synchronize NextGen implementation steps among aviation professionals. "When we were first developing RNP [required navigation performance] procedures we would not have the training [for] the controllers. So you had pilots coming in wanting to do a particular procedure; the controller denied it, so the pilot reverted back to the standard procedure. And then after a while [hearing] 'no, no, no,' pilots stopped asking for those procedures. Right now, we're doing a great job in training the controllers to understand what the RNP procedures look like. … When you look at more complicated [NextGen] scenarios — like metroplex — the controllers really need to have a great understanding of what the technology in the aircraft has the capability to do, and how to handle them." Moreover, he said, FAA has updated pilot training requirements to ensure the appropriate interface between the flight path automation systems and skill sets of flight crews.
All stakeholders should know that during this temporary transition period, NextGen implementation may create the impression that instead of one NAS, two exist. The Air Line Pilots Association, International (ALPA) also has been capturing airline pilots' reports of cases of ATC denial of a requested PBN procedure. "It's not so much mixed equipage but mixed capability," said Chris Baum, manager, engineering and operations, ALPA Engineering and Air Safety Department. "We've had this dynamic going on now at airports where there are PBN procedures in place [but if a pilot requests one,] it may not be available. And if you get turned down enough times [by ATC], that's a problem. … We're working hard … to make sure [ALPA] members know the advantages of these procedures and the need to hang in there and make it through this transition period. … It's a real challenge to blend all of these different capabilities when you match that airplane on that day at that airport and that procedure."
Dale Wright, director of safety and technology, NATCA, concurred with ALPA's Baum  regarding occasional cases of mismatched pilot-controller capabilities during NextGen implementation, similar to the FAA's RNP example. "Our biggest challenge is getting those one-off [PBN procedure changes in front] of the controllers because all it takes is one controller who doesn't know about it. We've had pilots [who contacted] approach control and said, 'I'd like the [PBN] RNAV [area navigation] approach to [Runway] 29 and the controller [says,] 'We don't have one.' The pilot says, 'Yes, you do. I have got the chart right here.' We haven't trained the controller yet [meaning] we do have training challenges."
Another flexible FAA response also removed an ADS-B impediment in the interest of safety. "One of the requirements [for the] equipment is that the pilot has to have knowledge that their global positioning system- (GPS)-position source is in fact functional because ADS-B obviously is dependent upon that," said Christian Kast, a captain and advanced flight manager, UPS. "For most carriers' [aircraft], we already had [made] a transponder-fail light requisite in transponders. To save costs, the TSO [FAA technical standard order] and also the certifications [were revised through Equip 2020, an FAA advisory group, to allow] for that transponder-fail light to become a dual-purpose light, so it would not only show the crewmember that the transponder failed but … an understanding that the GPS source was not performing well." For safety reasons, the airline trained its flight crews on what exactly that light then meant.

After conversion to dual-use transponder-fail lights, UPS reported to Equip 2020 what Kast described as "an enormous amount of problems with being parked on the ground next to structures — terminal, hangar buildings, a sort facility, whatever — that would interfere with the GPS signals. … Almost 1,000 times a month, this failure light would not go out and, of course, if the failure light does not go out, the airplane can't [depart]." He said various FAA branches enabled the airline in developing a solution.
Joe DePete, first vice president of ALPA, emphasized that components of NextGen inherently lend themselves to increased safety. "Whether that's achieved or not depends on our mindset — just like SMS [safety management systems] is a mindset for safety," he said. "Components like PBN give us a precise path, predictability and an increase in our situational awareness. ADS-B increases our situational awareness and gives [ATC] an enhanced view, an overall big picture. Being pilots, we want the most information that we can possibly get to do our jobs and do them better. We want to be proactive."
The U.S. airline pilot community has supported NextGen, he noted, in the context of just culture principles and voluntary nonpunitive reporting programs that enable pilots and controllers to report critical safety information to the FAA and airlines. "There are going to be times when we find little quirks as we work the systems," he said. "It's exactly those kinds of incidents that are going to provide a lot of the data that we need to make the system even more safe."
DePete, also a line check airman for FedEx Express, called information from voluntary safety programs crucial for the safe introduction of optimum profile descents at Memphis. He also has noticed immediate safety benefits from more PBN avionics and associated procedures coming on line week by week. "[ALPA] has always advocated for … precision vertical and lateral guidance to every runway that air carriers serve. That is a huge benefit for us in terms of increasing safety," he said. "[I call PBN] 'NowGen' because there's so much that's already here … that gives us a better overall big picture of what's going on in the NAS. … Having that ability gives us increased situational awareness and leads to better decision making."
Jeff Woods, NATCA's national program management office representative, said discussions of safety in the NextGen context have to consider the profound impact of change on ATC culture. "Change is horrible — nobody likes it, everybody hates it. You're taking something that controllers have done for a lot of years — vector, speed and altitude — and that has worked. We're basically introducing a completely different way of doing business. … At [the Houston Metroplex] in May of last year … controllers [went] home and came in the next day, to [find] completely new airspace, completely new procedures, everything. [The North Texas Metroplex] was the same way with over 70 procedures in September." The optimal way to safely roll out such changes is instilling ownership, he said. "If you can get in there, show controllers what [you're] doing, they'll take it and they'll run with it. … It's all about relationships," Woods said, citing the direct collaboration he saw among the airline industry, FAA and NATCA. "We are just as invested in this new technology. It's not just PBN; everything we're deploying right now [has] got our fingerprints all over it. We want it to succeed."
Human vs. System Centric
NATCA's Davis, as NextGen liaison, said that a full grasp of safety issues in NextGen requires a high degree of system-level attention as well as attention to its components. At the system level, the relationship of new automation to how humans make decisions needs to be a focus within the NextGen portfolio of investments, he said.
Davis added that the FAA's recovery of normal capabilities after a Sept. 26, 2014, fire at the Chicago En Route Center in Aurora, Illinois, "very eloquently displayed resiliency" of the en route automation modernization (ERAM) platform for NextGen. "It could have been far worse than it was" if not for the ERAM network's wealth of data, he said. "The ability to close the loop and to respond more rapidly will only serve to increase the level of safety. These network systems are absolutely essential to optimizing capacity safely."
One consensus of NextGen and SESAR (Single European Sky ATM [Air Traffic Management] Research) leaders is that safety lies at the core of both initiatives, according to David Batchelor, liaison officer, SESAR Joint Undertaking. "Single European Sky has a number of overarching objectives relating to capacity, cost and environmental impact but also safety — so there is a long-term objective of improving safety performance of the system perhaps by a factor of 10, so the SESAR contribution obviously is an essential part of that. … In Europe, we are talking about providing automation tools to reduce the scope for human error in the system."
Table 1 — NextGen Advisory Committee Recommended Priority Areas
Closely Spaced Parallel Runways/Multiple Runway Operations (MRO)

Note: The NextGen Advisory Committee sent recommendations, developed by the NextGen Integration Working Group, to the U.S. Federal Aviation Administration (FAA) for a set of four integrated plans for these priority areas among NextGen capabilities.

Source: RTCA 2014 Annual Report, FAA

This priority area's elements include wake recategorization that replaces existing weight-based wake turbulence categories; and MRO to improve access to parallel runways, including closely spaced parallel runways, with less than visual approach weather minimums.
 
Data Communications
This priority area's elements include en route controller-pilot datalink communications and surface data comm predeparture clearances.
 
Performance-Based Navigation (PBN)
This priority area's elements include equivalent lateral-spacing operations, optimization of airspace procedures in the metroplex, and single-site PBN location.
 
Surface and Data Sharing
This priority area's elements include airport participation in collaborative decision making and access to surface data; airport surface departure metering; providing real-time traffic management updates to New York air traffic control towers; and utilizing earliest off-block time for short-range flights.
PBN Promises
Among NextGen's priority topics as of mid-2015, from the perspective of RTCA's special committees, are the PBN blueprint for success, metroplexes, multiple-runway operations, and aircraft wake-turbulence recategorization, which defines the minimum spacing performed by a controller or NextGen automated separation.
Gary Beck, vice president, flight operations, Alaska Airlines, elaborated that multiple-runway operations exemplify the type of activity in which time is critical. "The use of time and time-based management gives our controllers the tools and the training [so the] time element [extends] not just from the runway and from the terminal area but out into the en route sector. The airplanes are certainly equipped for what I call time over target and the pilots are certainly able to use their equipment, [so] we need to use time. It's one of the most important features [and] should be one of the key goals for the long-range plan for NextGen."
PBN panelists agreed that ATC automation will exceed human capabilities in many respects but requires controllers to intervene in a number of situations. The example cited was a day in the Houston Metroplex in which weather was described as good on the north side of the airport, but terrible on the south side. "[They could] use the PBN procedures on the north side but were unable to [do so] on the south side, so the controllers had to step back in to the traditional role of giving direction to the pilots," said Brian Quigley, a captain and managing director flight operations, United Airlines.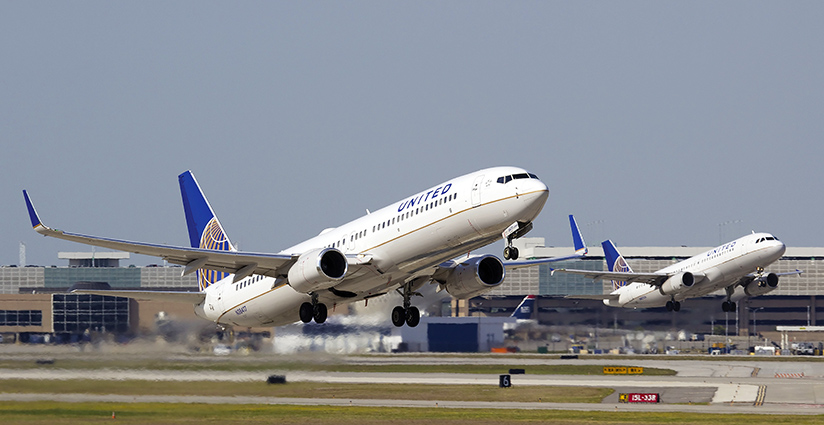 NextGen and UAS
Mature solutions already have been implemented to assure safe sense-and-avoid and command-and-control capabilities for the largest unmanned aircraft systems operating at high altitudes, according to Paul Schaeffer, airborne sense-and-avoid program manager, U.S. Air Force. That is not yet the case with small UAS. "The technical challenges that we're having are largely related to gathering data and making quantified decisions about things. One of the biggest technical challenges we have is really in the safety area. We've tried to quantify the safety case and to start looking at what is the acceptable … risk for safety thresholds."
Several RTCA special committees currently are tackling aspects of NextGen's UAS integration into the NAS, envisioning that this could occur for some types around 2020. Schaeffer anticipates misunderstandings, however. "It's integration — it's not 'Here we are and we're going to be invisible.' … We are going to add numbers of aircraft to the airspace. It's going to cause everything from congestion in frequency bands, to more traffic, to a larger workload for folks — and we're going to address some of that with automation. [We're now asking,] 'How will we build our safety [risk] mitigation strategies in order to handle [an automation failure] situation when it happens?' … In our terms of reference, [we] have been tasked to make sure that whatever we do maintains a level of interoperability with things like TCAS [traffic-alert and collision avoidance system]. We have an understanding [with ALPA] that no conclusion will be drawn on whether that would become a requirement until the data [regarding the need] proves it or disproves it."
Steve Bradford, representing the FAA Office of the Chief Scientist, said that NextGen data comm automatically improves communication between the controller and the pilot of a connected aircraft — and in turn, improves safety — relative to anything that previously existed. A key reason is the real-time network data access. "That means versions of the message can go to the AOC [FAA Air Operations Center so] for strategic reroutes, the AOC can be involved. This is where we want to go."
Notes
Under a 2010 rule, all aircraft flying in designated airspace must be equipped with ADS-B Out avionics to increase safety and efficiency in the NAS by Jan. 1, 2020. In early 2014, the FAA completed its ADS-B ground station infrastructure, and in October 2014, announced the NextGen Institute's formation of the Equip 2020 advisory group, saying, "Some of the key barriers to [aircraft ADS-B] equipage identified by industry include: cost and availability of upgrading GPS receivers, streamlined certification procedures, development of more low-cost avionics, improving product availability, clarifying requirements and ensuring repair station resources are available to complete installations."
Featured image: © Romolo Tafani | Adobe Stock
Airplanes on runway: © Oleksandr Bondar | Adobe Stock
United Airlines: © Kevin Boydston | AirTeamImages