Addressing Training Needs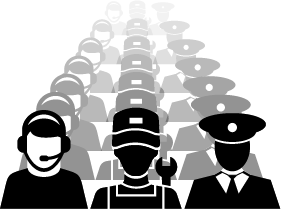 The international aviation community must address persistent gaps in training capacity if it is to have the skilled pilots, air traffic controllers and maintenance personnel who will be needed over the next 20 years, Fang Liu, secretary general of the International Civil Aviation Organization (ICAO), told an international training symposium.
Speaking to the ICAO Global Aviation Training and Trainair Plus Symposium in Addis Ababa, Ethiopia, in April, Liu said that growth trends in the global air transport network indicate the doubling of flight and passenger volumes is imminent.
"Over the next 20 years, this projected growth will require many new skilled personnel," she said. "These pressing needs for aviation personnel, especially in light of competition for their skills from other high tech sectors, make clear for us that we must address our persisting training capacity gaps sooner than later, ultimately ensuring a sustainable skilled workforce for the future of civil aviation."
Liu also emphasized the need for collaborative training projects such as the Association of African Aviation Training Organizations, which is addressing the standardization of course curricula, the harmonization of instructor training and the recognition of certificates.
---
FAA Releasing UAS Facility Maps
The U.S. Federal Aviation Administration (FAA) is releasing a set of maps beginning in April depicting areas and altitudes near airports where drones — also known by several other terms, including unmanned aircraft systems (UAS) and remotely piloted aircraft systems — may be operated safely.
Beginning April 27, drone operators may access the first 200 maps to be released at http://www.faa.gov/uas and download the data. Other releases will continue throughout the next 12 months, the FAA said.
Operators will be able to consult the maps when they complete airspace authorization applications, noting the areas and altitudes that are likely to be approved for their operations, the FAA said.
FAA air traffic controllers also will use the maps in processing airspace authorization requests, the FAA said, noting that altitudes that exceed those shown on the maps will require additional analysis to determine whether an application will be approved.
---
FAA Forecasts Steady Growth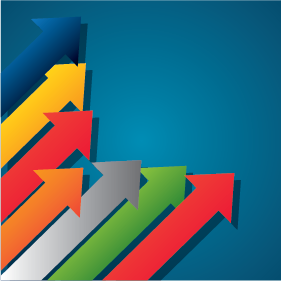 The U.S. Federal Aviation Administration (FAA) is projecting steady growth in air traffic control operations over the next 20 years and a surge in numbers of commercial unmanned aircraft systems by 2021.
The forecast for fiscal years 2016 through 2037, issued in late March, calls for a 0.8 percent average annual growth rate over the next 20 years in operations at airports with FAA and contract air traffic control towers. By September 2037, when fiscal 2037 ends, annual operations will total about 59.3 million, the forecast says. Of that total, 29.5 million operations will involve commercial aircraft and 27.3 million will involve general aviation.
The FAA also projected terminal radar approach control operations to increase an average of 1 percent a year through 2037, when they will total 46.2 million. Instrument flight rules aircraft handled by FAA air route traffic control centers are expected to number 44.2 million in 2017 and to increase at an annual rate of 1.3 percent to total 57.5 million in 2037.
The total number of passengers flying to and from the United States is expected to increase 4.7 percent during the 2017 calendar year, followed by average annual growth through 2037 of 3.6 percent. The fastest-growing regions will be Latin America (3.9 percent per year), Asia/Pacific (3.8 percent per year) and Canada Transborder (3.5 percent per year), according to the forecast.
The FAA forecast also called for a growth surge in the commercial fleet of unmanned aircraft systems (UAS), which are expected to increase from 42,000 in fiscal 2016, which ended in September 2016, to 442,000 in fiscal 2021, ending Sept. 30, 2021.
The forecast calls for a 58.6 percent average annual growth rate for commercial UAS through fiscal 2021, as well as 26.4 percent average annual growth for the small model hobbyist fleet.
The number of UAS pilots also is forecast to increase at an average annual rate of 69.1 percent to 281,300 in 2021, up from 20,362 in fiscal 2016.
---
Data-Sharing Partnership in Europe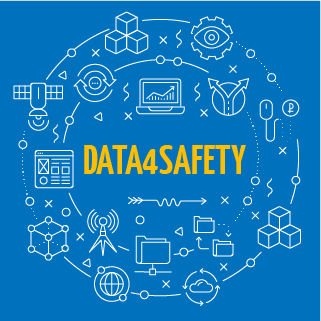 Diverse elements of the European aviation industry have agreed to join a data-sharing partnership initiated by the European Aviation Safety Agency (EASA) to analyze data to identify trends that might lead to safety hazards, EASA says.
Under the agreement, approved in late March, the Data4Safety Programme "aims at changing from the current reactive approach to safety, which is based on accident and occurrence reports," EASA said. "Stakeholders within the aviation community will share data, information and knowledge in order to deliver safety benefits."
EASA said the program will combine an increasing number of European aviation data sources to create a "critical mass" of data.
"Analysis capabilities will be significantly increased thanks to the sharing of [a] large amount of data and the use of the most advanced information and communication technologies," EASA added.
EASA Executive Director Patrick Ky described the program as "a revolutionary project which will enable aviation stakeholders to significantly enhance aviation safety, and may also be applicable to other means of transportation in the future — in particular, rail and maritime."
---
Ineffective Policy Implementation
The U.S. Federal Aviation Administration (FAA) did not effectively implement new policies intended to improve its hiring of new air traffic controllers, a U.S. government watchdog agency says.
In an audit report released in February, the Department of Transportation's Office of Inspector General (OIG) noted that the FAA employs about 14,000 controllers nationwide and plans to hire 3,400 new controllers over the next two years to offset anticipated retirements.
The FAA began modifying its hiring process in 2014, and at the time, members of Congress and others "expressed concerns about the transparency and effectiveness of FAA's revised processes," and several lawmakers asked the OIG to review the air traffic control hiring program and practices, the agency said.
The FAA had decided changes were needed because of internal and external reviews of its hiring policies "which identified equal opportunity issues and other opportunities to improve the process," the OIG report said.
"While the new process incorporates recommended changes from external reviews, FAA did not have an effective roll-out or communication strategy for implementing the new hiring process. In addition, FAA has experienced delays in hiring controllers through the new process that limited its ability to meet its hiring goals."
The OIG issued two recommendations intended to increase the effectiveness of the hiring process, and the FAA agreed with both, the report said.
---
Conflicting Directives on Transporting PEDs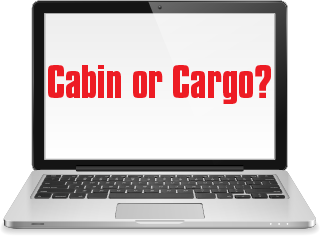 The European Aviation Safety Agency (EASA) — acting in the wake of vastly different directives from the United States and the United Kingdom — has issued safety recommendations calling for personal electronic devices (PEDs) containing lithium batteries to be carried in airline passenger cabins, not in their cargo compartments.
Carriage in the passenger cabin would "enable the cabin crew to react expeditiously in case an incident involving such PED occurs," EASA said in its early April announcement of the policy.
"When the carriage of PEDs in the cabin is prohibited, this will lead to a significant increase of the number of PEDs carried in the cargo compartment in checked baggage. This should be taken into account as part of the operator's safety risk assessment process, and appropriate precautions should be applied to mitigate the associated risks, such as fire in the cargo hold."
EASA's action followed announcements by the U.K. Civil Aviation Authority (CAA) and the U.S. Federal Aviation Administration (FAA) to require all PEDs larger than a cell phone or smart phone to be placed in checked baggage in the cargo hold for flights departing from specific airports and countries located primarily in the Middle East and North Africa.
EASA Executive Director Patrick Ky warned of spontaneous ignition or thermal runaway of the lithium batteries that power PEDs, adding, "We must take all precautions to make sure that mitigating one risk does not lead to another risk."
---
USHST Refocuses on Accident Reduction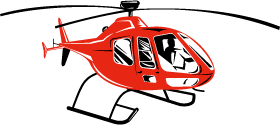 The U.S. Helicopter Safety Team (USHST) says it is reorganizing to better focus on accident-reduction efforts.
The USHST said in mid-April that its Steering Committee, Safety Analysis fTeam and Outreach Team will work together toward a goal of 0.61 fatal accidents per 100,000 flight hours by 2019. The previous goal was 0.73 fatal accidents or fewer per 100,000 flight hours by 2016; preliminary data show the actual rate for 2016 was 0.51 per 100,000 flight hours.
Plans call for the organization's Safety Analysis Team to focus on the most frequent types of fatal helicopter accidents — those involving loss of control–in flight, unintended flight into instrument meteorological conditions and accidents during flight at low altitude.
---
In Other News …
Eurocontrol has signed an agreement to work with the European Union Agency for Railways to promote just culture through courses, seminars and workshops designed for participants from both industries. Eurocontrol Director General Frank Brenner says the agreement, signed in early April, will "spread the message about what just culture is and what its benefits are." … The U.K. Parliament's Transport Committee has begun a study of the civilian drone industry aimed at determining safety and security risks presented by drones, also known as unmanned aircraft systems or remotely piloted aircraft systems. The study also will address the economic growth potential of the industry in the United Kingdom.
Compiled and edited by Linda Werfelman.
Image credits
Aviation personnel: Susan Reed, based on pilot — © Creative Stall; air traffic controller — © Wilson Joseph; mechanic — © anbileru adaleru CC-BY-SA 3.0 | The Noun Project
Map: © tovovan | VectorStock
Growth: © studiogstock | VectorStock
Data4Safety: © toozdesign | VectorStock
Laptop: © vasabii | VectorStock
Helicopter: © patrimonio | VectorStock