Volcanic Ash Data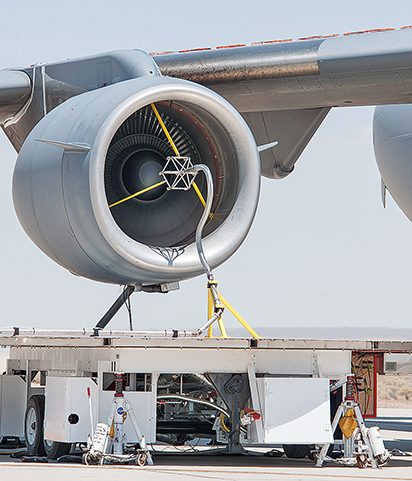 Researchers have concluded a series of tests, conducted over a five-year period, designed to assess the effects of volcanic ash on aircraft engines, the U.S. National Aeronautics and Space Administration (NASA) says.
NASA worked with other government agencies — including the U.S. Federal Aviation Administration and the U.S. Air Force Research Laboratory — and aviation industry representatives from Pratt & Whitney, Rolls-Royce LibertyWorks, General Electric Aviation and Boeing Research & Technology to conduct the NASA Vehicle Integrated Propulsion Research (VIPR) tests.
The final test simulated the ingestion of volcanic ash into an aircraft engine.
"We don't know of anybody who has ever attempted to introduce volcanic ash directly into the engine core on the wing of the airplane in a controlled way," said Paul Krasa, VIPR project manager. "We needed to do that because we really needed to understand the full system effect."
The airplane was a Boeing C-17 cargo transport provided by the Air Force, which also offered two Lockheed F-117 engines that had been scheduled for retirement, NASA said. The F-117 is the military version of a Pratt & Whitney engine that is used in Boeing 757s. The ash was "broken up from a pumice deposit" obtained from the 5700 B.C. eruption of Mount Mazama, located in the Cascade Mountains in the northwestern United States, said John Lekki, VIPR principal investigator.
"The primary issue is that volcanic ash forms glass in the hot sections of some engines," Lekki said. "This clogs cooling holes and chokes off flow within the engine, which can eventually lead to an engine power loss. It is very erosive, which causes damage to compressor blades and other parts in the engine."
Krasa added that researchers "could see … the erosion on the insides of the blades — a cleaning of the blades." He said they also saw that, as the ash powder entered the hot section of the engine, it "[turned] into very, very small volcanic glass droplets. You see a huge amount of this glass accumulating on the inside of the engine."
The VIPR researchers will review their data for several months and publish the results later in 2016, NASA said.
---
Safety Rating Downgraded
Thailand is not in compliance with International Civil Aviation Organization (ICAO) safety standards and has been assigned a downgraded safety rating by the U.S. Federal Aviation Administration (FAA) International Aviation Safety Assessment (IASA) program.
The FAA said the decision was based on a reassessment of Thailand's civil aviation authority. The Category 2 rating means one of two things: that a country "either lacks laws or regulations necessary to oversee air carriers in accordance with minimum international standards, or its civil aviation authority … is deficient in one or more areas, such as technical expertise, trained personnel, record keeping or inspection procedures," the FAA said.
The rating means that, although Thailand's air carriers may continue existing service to the United States, no additional service will be permitted.
Thailand was assigned an IASA Category 1 rating — signifying that its civil aviation authority complied with ICAO standards — in 1997, and that rating remained in place after reassessments in 2001 and 2008. The 2015 reassessment, conducted in July, determined that the nation did not meet ICAO standards. The FAA's announcement of the rating downgrade came in early December, after talks with the Thai government.
As part of its IASA program, the FAA evaluates civil aviation authorities in all countries with air carriers that conduct operations in the United States or that have code-sharing arrangements with U.S. airlines, and in countries with air carriers that have applied to fly to U.S. airports.
---
Buffalo Airways Suspension
Transport Canada (TC) has suspended the air operator certificate of Buffalo Airways, citing the "poor safety record" of the operation, based in Hay River, Northwest Territories, Canada.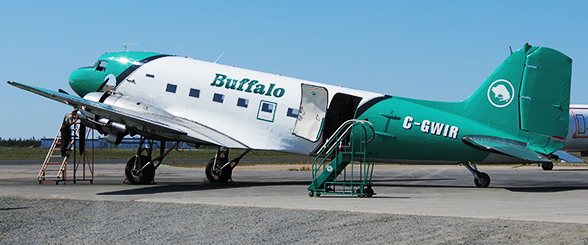 The suspension, effective Nov. 30, prohibits the company from providing commercial air services "until it proves it can keep its operations consistently compliant with aviation safety regulations."
Buffalo Airways has been in operation since 1970, conducting passenger and cargo air taxi and airline operations in the Canadian Arctic. The operation has been the subject of a cable television series on History (Canada) about the workings of what the network characterized as "a renegade Arctic airline."
An Aug. 19, 2013, accident involving a Buffalo Airways Douglas DC-3 just after takeoff from Yellowknife Airport drew critical comments from the Transportation Safety Board of Canada (TSB) about TC's regulatory enforcement (ASW, 7-8/15).
None of the 24 people in the DC-3 was injured in the emergency gear-up landing, which followed discovery of a fire in the right engine. The TSB attributed the fire to a fatigue crack that led to failure of the Pratt & Whitney R1830-92 Twin Wasp radial engine. The crew attempted to feather the right propeller, but it never became fully feathered, probably because of a seized bearing, the report said.
In its final report on the accident, the TSB also said that it had found "indications that the organizational culture at Buffalo Airways was not supportive of a system that required the organization to take a proactive role in identifying hazards and risks" and that it often challenged TC surveillance findings.
The report added that the investigation had revealed "an organization that met the basic requirements of regulations, and then only when pushed by the regulator."
---
Fatigue Rule Transition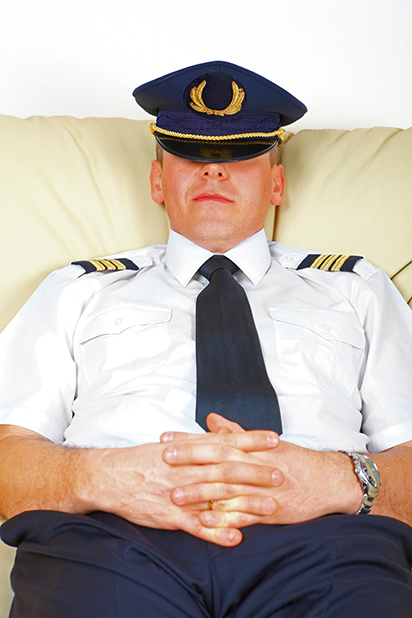 Australian aircraft operators are being given more time to transition to a new set of rules governing pilot fatigue.
The Civil Aviation Safety Authority (CASA) says it has extended the previous deadline for compliance with the rules by one year, to May 1, 2017. CASA said in late November that the extension "follows consultation with the aviation community that found both CASA and air operators needed more time to make a smooth and safe transition."
Although the compliance deadline has been extended, CASA said that operators may transition to the new rules any time before May 2017. Those that do not complete the transition by Oct. 31, 2016, must instead submit an amended operations manual or a fatigue risk management application by that date to CASA.
CASA has described the new rules as being organized in three tiers — because "there is no 'one-size-fits-all' solution to fatigue."
The first tier, which CASA says might be best for small operators with "few staff and simple operations," is the basic prescriptive level, which sets out basic duty periods and flight time limits.
The second tier, designed for larger, more complex operations, outlines more flexible rules and calls for the monitoring and improvement of fatigue management, along with training and safety promotion. Most operators are likely to select this tier, CASA said.
The third tier, likely to be used by only a small percentage of large operators, calls for creation of a fatigue risk management system, in which operators "must anticipate and address fatigue risks and amend their systems accordingly," CASA said.
---
Latin American Partnerships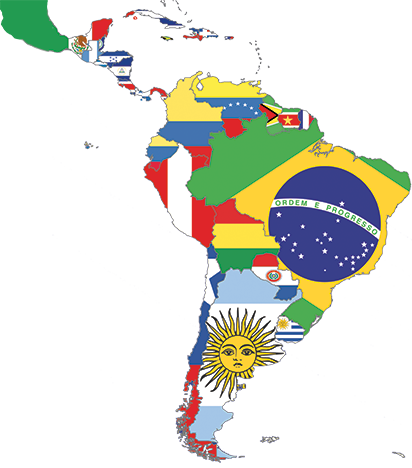 Strong aviation partnerships have led to an improvement in safety marked by a 50 percent reduction in jet hull loss accidents in 2014, compared with the average for the previous five years, the International Air Transport Association (IATA) says.
IATA Director General and CEO Tony Tyler told a November meeting of the Latin American and Caribbean Air Transport Association that the data are "proof that the partnership of government and industry is powerful."
Tyler said the same cooperative approach could be used to accelerate the development of aviation infrastructure. Key airports in Argentina, Brazil, Colombia, Ecuador, Mexico and Peru are facing growth constraints, he said, adding that forecasts call for traffic to more than double to 525 million passengers a year by 2034.
---
New Reporting Rules

The European Aviation Safety Agency (EASA) has implemented new rules establishing a common process in all EASA member states for submitting occurrence reports.
EASA said that the change, which took effect in mid-November, is expected to provide "access to better information in order to address global safety challenges" and to help the agency develop "a more accurate safety picture of the European aviation system."
The regulation itself says that its requirements "should not interfere with the process of accident and incident investigations managed by national safety investigation authorities" but instead should help prevent accidents by facilitating the proactive gathering of safety information to be used in detecting potential aviation safety hazards.
---
ICAO–African Union Pact
The International Civil Aviation Organization (ICAO) and the African Union have agreed to a plan designed to encourage continuing cooperation between the two organizations.
The agreement, signed in early December, aims to support the implementation of a memorandum of cooperation endorsed by the two in 2010 and to "build on the synergies it has helped to realize, both political and technical."
ICAO Secretary General Fang Liu said that, under the agreement, ICAO will "give priority attention to the development of international standards and recommended practices on safety and security, as well as policies in the area of economic development of air transport."
---
In Other News …
The Transportation Safety Board of Canada (TSB) says Transport Canada (TC) has taken "a first step in the right direction" by indicating its willingness to collect data on the number of infants and young children traveling by air. TC also says it will examine issues surrounding the development of appropriate child-restraint systems for infants and young children in commercial aircraft. The TSB recommended both actions as a result of its investigation of a 2012 accident involving a Fairchild SA227-AC Metro III in Sanikiluaq, Nunavut, that killed a lap-held 6-month-old boy. … Participants in the International Civil Aviation Organization's first World Aviation Forum have endorsed the organization's No Country Left Behind program, saying that it will identify and coordinate assistance to countries in need and thereby bolster a "safe, secure and sustainable global aviation system." … The U.S. Department of Transportation's Office of Inspector General says it is beginning an audit of the Federal Aviation Administration's (FAA's) oversight of the country's regional air carriers. The audit will focus on how the FAA identifies periods of transition at regional carriers and how it adjusts its oversight to respond to changes in operations.
Compiled and edited by Linda Werfelman.
Image credits
Volcanic ash data: U.S. National Aeronautics and Space Administration Armstrong
Buffalo Airways: © RAF-YYC | Wikimedia CC-BY-SA 2.0
Napping pilot: © Monika Wisniewska | AdobeStock
Latin America: © harvepino | AdobeStock