New Mental Fitness Rules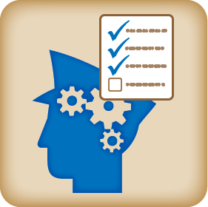 Pilots seeking work with European airlines would be required to undergo a pre-employment psychological assessment, if a proposal by the European Aviation Safety Agency (EASA) is adopted.
EASA's action was prompted by the March 24, 2015, crash of Germanwings Flight 9525, an Airbus A320-200 that, according to the French Bureau d'Enquêtes et d'Analyses (BEA), was intentionally flown into the ground in the French Alps by its first officer. The crash killed all 150 people in the airplane.
EASA's proposed rules, submitted to the European Commission on Dec. 9, will be the basis of a legislative proposal by the European Commission during 2017.
The package also calls for support programs to be available for all pilots dealing with mental fitness issues. Other proposals would require systematic drug and alcohol testing of flight and cabin crewmembers upon their employment, after their involvement in an accident or serious illness, "with due cause (i.e., following reasonable suspicion)" and following their return to work from a substance abuse rehabilitation program.
In addition, airlines not already subject to national programs for psychoactive substance testing would participate in mandatory random alcohol screening of flight and cabin crewmembers through a European Union program, EASA said.
---
'Most Wanted' List, Revisited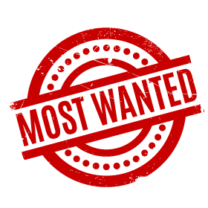 The U.S. National Transportation Safety Board (NTSB) is pressing for renewed efforts to ensure safe shipment of hazardous materials, to reduce the number of fatigue-related accidents and to expand the use of data recorders.
Those items are included on the newest version of the NTSB's Most Wanted List of Transportation Safety Improvements, announced in mid-November. All three address concerns present not only in aviation but also in other forms of transportation.
The 2017–2018 Most Wanted List is the latest iteration of a list first issued in 1990. Over the years, NTSB Chairman Christopher Hart said, the list "has been our roadmap from lessons learned to lives saved. It represents actions which, if taken, will save lives and reduce the number of people injured, and amount of property damaged in transportation accidents."
The only item on the list directed solely at aviation was preventing loss of control–in flight (LOC-I) in general aviation. LOC-I causes nearly half of all general aviation accidents, the NTSB said, urging increased pilot training — especially on eliminating distraction, avoiding stalls and managing weather issues — and "a better awareness of the technologies that can help prevent these tragedies."
In its discussion of the issues, the NTSB warned that expanded use of lithium batteries presents a threat to safe operation of aircraft.
"We must ensure hazardous materials are moved safely to avoid deadly accidents and environmental damage," the NTSB said. "It is also critical to renew focus on proper emergency response training and notification, as well as adequate resource allocation to ensure first responders are prepared to handle hazardous materials in the event of an accident."
The NTSB also said that regulators must "mandate recorder use and operators must proactively install the technology so valuable data can be used to improve safety," and held out hope that fatigue-related accidents can be prevented.
Other aviation-related items on the list included:
Ending alcohol and other drug impairment in transportation;
Requiring medical fitness of operators, maintenance personnel and others;
Eliminating distractions; and,
Strengthening occupant protection.
---
Integrating UAS Into European Airspace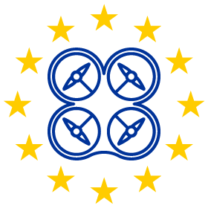 The European Aviation Safety Agency (EASA) and three other European transportation agencies say they are intensifying their efforts to safely integrate unmanned aircraft systems (UAS) into European airspace.
EASA, the European Defence Agency (EDA), the Directorate-General for Mobility and Transport, and the Single European Sky Air Traffic Management Research (SESAR) Joint Undertaking agreed in late October to coordinate regulatory requirements and research and development involving UAS, also known as remotely piloted aircraft systems, drones and a number of other terms.
The agencies agreed that the requirements would take into account the "dual-use strategy" on drone regulation already implemented by EDA.
EASA said that the overall air traffic management (ATM) requirements for UAS integration will be included in the next update of the European ATM Master Plan, planned for 2017.
---
Assessing Pilot Fitness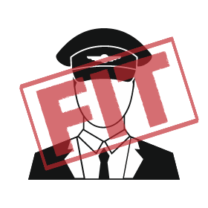 Canadian Transport Minister Marc Garneau has given the country's airlines until mid-February to confirm with Transport Canada that they have procedures in place to assure pilot fitness for duty.
Garneau's letter to the country's commercial air carriers followed a Dec. 31 incident in which a Sunwing Airline pilot was arrested in Calgary and charged with being impaired and having care and control of an aircraft with a blood alcohol level of more than 0.08. According to police and media reports, other crewmembers had said the pilot was behaving oddly before he passed out in the cockpit.
"While standard protocols and quick crew action did address the recent incident, we all collectively have a responsibility to make sure our systems are robust enough to prevent such incidents in the future," Garneau said.
His letter added that the incident "reminds us all of the need to ensure that protocols are up to date and that they are being implemented with all the required resources, including measures designed to confirm pilots' fitness to fly."
Garneau asked carriers to confirm with Transport Canada by Feb. 15 that such measures are in place.
---
Airworthiness Overhaul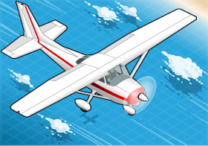 The U.S. Federal Aviation Administration (FAA) has made sweeping changes in airworthiness standards for small general aviation airplanes, adding what the agency said are provisions to speed the introduction of safety-enhancing technologies into the marketplace.
The new Federal Aviation Regulations Part 23 rule, issued in December, establishes performance-based standards for airplanes weighing less than 19,000 lb (8,618 kg) with no more than 19 seats.
Other provisions add certification standards designed to address loss of control accidents and in-flight icing, the FAA said.
The rule "replaces prescriptive design requirements with performance-based standards, which will reduce costs and leverage innovation without sacrificing safety," said Transportation Secretary Anthony Foxx.
The FAA said the rule also "promotes regulatory harmonization" with the European Aviation Safety Agency, Transport Canada, Brazil's Civil Aviation Authority and other overseas partners.
---
Medical Certification Review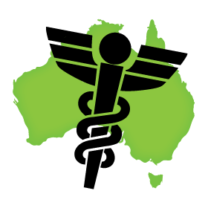 The Civil Aviation Safety Authority of Australia (CASA) is asking the country's aviation community for opinions on potential changes in aviation medical certification requirements.
CASA says several areas might be the subject of future changes, including reassessment of risk tolerances, streamlining of certification practices and "mitigating the risks of any changes through operational restrictions."
These and other ideas are outlined in a discussion paper issued in mid-December. The 45-page document includes no new proposals but instead examines CASA's approach to aviation medicine; the approaches taken by aeromedical authorities in four other countries — Canada, New Zealand, the United Kingdom and the United States; pilot incapacitation; psychiatric conditions; and the protection of third parties.
Acting CASA Director of Aviation Safety and CEO Shane Carmody said the agency considers a discussion of the issues with the aviation community to be "essential before any proposals for change should be considered."
The deadline for public comments is March 30.
---
Blacklist Revisited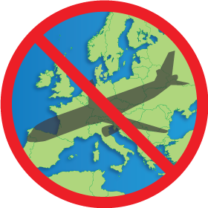 The European Union's (EU's) Air Safety List has been revised to add Iran Aseman Airlines to the list of air carriers prohibited from operating in EU airspace.
The revision, issued in December, also removed from the so-called blacklist all air carriers from Kazakhstan, the European Commission (EC) said.
After the changes, 193 airlines were banned from EU skies.
Iran Aseman Airlines is one of three individual carriers banned for safety concerns. The others are Iraqi Airways and Blue Wings Airlines, which is based in Suriname.
The other 190 carriers on the list are from 18 countries where safety oversight by aviation authorities is lacking, the EC says. Six additional airlines are subject to operational restrictions and may operate in the EU only with specific aircraft types: Afrijet and Nouvelle Air Affaires SN2AG from Gabon, Air Koryo (North Korea), Air Service Comores (the Comoros), Iran Air (Iran) and TAAG Angola Airlines (Angola).
"The EU Air Safety list is one of our main instruments to continuously offer the highest level of air safety to Europeans," said Transport Commissioner Violeta Bulc. "I am particularly glad that after years of work and European technical assistance, we are today able to clear all Kazakh air carriers. This also is a positive signal for all the countries that remain on the list. It shows that work and cooperation pay off. The Commission and the European Aviation Safety Agency are ready to assist."
---
In Other News …
The U.S. Federal Aviation Administration is conducting several research projects intended to evaluate technologies that can be used to detect unmanned aircraft systems (UAS) being operated near airports, including a November project in protected airspace near Denver International Airport. Five additional technical evaluations on the detection of UAS — also known as remotely piloted aircraft systems and drones — are planned before mid-2018. … A U.S. government watchdog agency says it plans an audit of Federal Aviation Administration (FAA) efforts to improve runway safety and prevent runway incursions. The Department of Transportation's Office of Inspector General said in December the audit has been scheduled because of delays or cancellations of some FAA initiatives to reduce the number of runway incursions, which totaled 1,456 in the fiscal year that ended Sept. 30, 2015.
Compiled and edited by Linda Werfelman.