---
2019 Among Safest Years in Aviation
Notwithstanding the crash of an Ethiopian Airlines Boeing 737 MAX in March, 2019 was among the safest years in commercial aviation history, the Aviation Safety Network (ASN) says.
The organization's 2019 airliner accident data listed a total of 20 fatal accidents during the year with 283 associated fatalities.
The data indicate that 2019 was the seventh safest year ever in terms of the number of fatal accidents and the third safest year in terms of fatalities. The safest year, according to ASN data, was 2017, when there were 10 fatal airliner accidents with 44 fatalities.
The total of 20 fatal accidents recorded in 2019 represented an increase over the five-year average of 14 fatal accidents; the 283 fatalities, however, represented a decrease from the five-year average of 480 fatalities.
Of the 20 fatal accidents, 13 were passenger flights, including the Ethiopian Airlines crash on March 10; all 157 passengers and crew were killed in the crash, after takeoff from Addis Ababa, Ethiopia, on a flight to Nairobi, Kenya. That accident, along with the fatal Oct. 29, 2018, crash of a Lion Air 737 MAX after takeoff from Jakarta, Indonesia, prompted the grounding of all Boeing MAX airplanes. Some 189 people were killed in the Lion Air crash.
Eleven of the 20 fatal accidents in 2019 occurred in North America, compared with one North American crash in 2018 and three in 2017, according to ASN data. Of 2019's 11 North American crashes, five occurred in remote or "rugged" areas in Canada and Alaska, ASN said, adding that "despite progress made through various safety initiatives by Canadian and U.S. regulators, this still is an area of concern."
ASN estimated the 2019 fatal accident rate at one fatal accident per nearly 2 million flights.
---
Proposed $6.4 Million Penalty for Lufthansa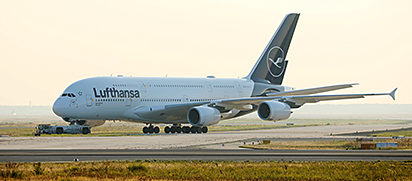 Lufthansa is facing a proposed $6.4 million civil penalty from the U.S. Federal Aviation Administration (FAA), which says the airline conducted nearly 900 flights that did not comply with U.S. Federal Aviation Regulations.
The FAA says that Lufthansa operated the flights to and from two U.S. airports ─ Philadelphia International and San Diego International ─ "when it knew it lacked FAA authorization to do so."
In a statement issued in late November, the FAA said that neither airport was in Lufthansa's FAA operations specifications; non-U.S. airlines may fly into and out of only airports that are listed in their operations specifications.
The FAA specifically alleges that Lufthansa operated about 600 flights with Airbus A340s between Frankfurt International Airport and San Diego from March 22, 2018, until May 27, 2019, and about 292 flights between Frankfurt and Philadelphia with A330-300s and Boeing 747-400s from Oct. 28, 2018, until April 10, 2019,
After Lufthansa receives the FAA's civil penalty notification, the airline has 30 days to respond.
---
New Aviation Space Weather Service
The International Civil Aviation Organization (ICAO) says a new international aviation space weather service has begun providing real-time space weather information for commercial and general aviation.
ICAO said that the service, which began Nov. 7, is disseminating information gathered through existing space weather centers; two new regional space weather detection services are expected to be established within three years. All of the centers will focus on solar events that can affect radiation levels in civilian aircraft as well as high frequency communications and navigation and surveillance services that rely on the Global Navigation Satellite System, ICAO said.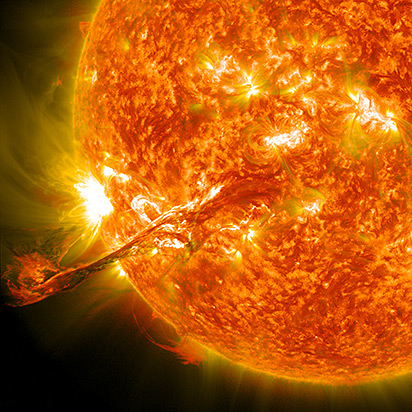 The existing centers include the ACFJ consortium of Australia, Canada, France and Japan; the PECASUS consortium of Austria, Belgium, Cyprus, Finland, Germany, Italy, Netherlands, Poland and the United Kingdom; and a U.S. center. The new centers, which are scheduled to open by November 2022, will be operated by China and the Russian Federation, and by South Africa.
"This new capability will permit flight crew and flight operations experts to make use of the most updated information possible on any solar events, which could potentially impact aircraft systems or passenger health," ICAO Secretary General Fang Liu said.
ICAO added that two types of solar events present risks to aviation safety.
One type involves large solar flares and coronal mass ejections (CMEs), which can result in magnetic storms that can endanger operations of satellites and aircraft — and other systems that use electromagnetic waves. The other type involves streams of solar particles released by CMEs that can increase radiation levels into the atmosphere, often at aircraft cruising altitudes.
The space weather network is providing advisories directly to aircraft operators and flight crews as part of their standard meteorological information, and to other facilities, including area control centers, flight information centers, airport meteorological offices, international NOTAM (notices to airmen) offices and aeronautical Internet-based services, ICAO said.
---
EU Lifts Ban on Gabon-Based Airlines
Airlines certified in Gabon have been released from a ban on operations within the European Union (EU), but the European Commission's (EC's) updated Air Safety List continues to bar EU operations by 115 airlines.
The list, which was updated in December, also designates the Armenian Civil Aviation Committee for additional scrutiny "because of signs of a decrease in safety oversight," the EC said.
The update was based on the unanimous opinions of aviation safety experts from EU member states and was supported by the European Union Aviation Safety Agency and the European Parliament's Transport Committee.
The EC says the Air Safety List helps to maintain high levels of aviation safety in the EU and encourages affected airlines and countries to improve their safety levels, with the goal of eventually being removed from the list.
The 115 airlines on the list include 109 airlines that have been certified in 15 states: Afghanistan, Angola (except for two airlines), Republic of the Congo, Democratic Republic of the Congo, Djibouti, Equatorial Guinea, Eritrea, The Kyrgyz Republic, Liberia, Libya, Moldova (except for three airlines), Nepal, São Tomé and Príncipe, Sierra Leone and Sudan. In each case, the EC cited "a lack of safety oversight by the aviation authorities."
In addition, six individual airlines are banned from the EU because of airline-specific safety concerns, the EC said. They are Avior Airlines of Venezuela, Iran Aseman Airlines, Iraqi Airways, Blue Wing Airlines of Suriname, Med-View Airlines of Nigeria and Air Zimbabwe.
Three other airlines — Air Koryo of North Korea, Air Services Comores of the Comoros and Iran Air — are permitted to operate in EU airspace only when operating specific airline types.
---
Venezuelan Downgrade
The U.S. Federal Aviation Administration (FAA) says Venezuela no longer meets international aviation safety standards and has downgraded the country's safety rating.
The Category 2 rating under the FAA International Aviation Safety Assessment (IASA) program means either that the country does not meet International Civil Aviation Organization (ICAO) standards for laws and regulations required to oversee its air carriers or that it has deficiencies in one or more areas, including technical expertise, trained personnel, record keeping, inspection procedures or resolution of safety concerns.
Under the IASA program, the FAA evaluates the civil aviation authorities of all countries with air carriers that fly — or have applied to fly — to U.S. airports or that have code-sharing agreements with U.S. airlines. The program is designed to determine whether the authorities comply with ICAO safety standards.
The U.S. government currently prohibits flights between the United States and Venezuela.
---
CASA Warns Pilots Away From Wildfires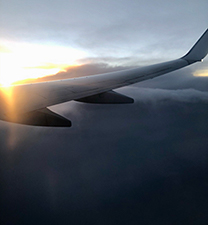 Australian pilots of manned and unmanned aircraft are being warned to stay away from firefighting activities throughout the country.
The Civil Aviation Safety Authority (CASA) has directed all pilots to stay away from the wildfires "to ensure you do not endanger the essential firefighting operations."
Pilot of manned aircraft should maintain a distance of at least 5 nm (9 km) horizontally and remain at least 3,000 ft above ground level, CASA said. Drones should stay at least 5 nm away from wildfires horizontally and must remain below 120 m/400 ft, the agency said.
CASA also cautioned pilots to check on fire conditions along their planned routes before beginning any flight.
---
In Other News …
Salvatore Sciacchitano of Italy has been elected the new president of the ICAO Council, the International Civil Aviation Organization's governing body. Sciacchitano will succeed Dr. Olumuyiwa Benard Aliu of Nigeria, who has held the position since 2014. Sciacchitano's three-year term begins Jan. 1. … The Administrative Board of the Single European Sky Air Traffic Management (ATM) Research (SESAR) Joint Undertaking, which coordinates the European Union's advanced research and development activities for air traffic management, has approved a plan to enhance automation, cyber-secure data sharing and connectivity in air traffic management throughout Europe. The board said its action indicates there is consensus throughout Europe's aviation sector to move ahead with the digital transformation of Europe's aviation infrastructure.
Compiled and edited by Linda Werfelman.
---
Image credits
Featured image: © Marco Verch Professional Photographer and Speaker | Flickr CC-BY 2.0
Solar flare: U.S. National Aeronautics and Space Administration Goddard Space Flight Center | Flickr CC-BY 2.0
Gabon silhouette: © sateda | VectorStock
Venezuela silhouette: © Perysty | VectorStock
Australian bushfire smoke: Kgbo | Wikimedia CC-BY-SA 4.0
---
You Must Be an FSF Member to Have Full Access to This Article