Preliminary 2017 Data
No passenger jets were involved in fatal airline crashes last year, according to preliminary data compiled by the Aviation Safety Network (ASN), an independent organization affiliated with Flight Safety Foundation.
ASN data showed that 10 fatal accidents occurred in 2017 that involved five turboprop passenger airplanes and five cargo flights. Those 10 accidents resulted in the deaths of 44 passengers and crewmembers and 35 people on the ground, ASN said.
The organization said 2017 was "the safest year ever, both by the number of fatal accidents as well as in terms of fatalities." Dec. 31 marked the 398th day without a fatal passenger jet accident, ASN added, noting that the most recent was the Nov. 26, 2016, crash of a LaMia Avro RJ85 near Medellín, Colombia, that killed 71 of the 77 people in the airplane.
ASN calculated that, considering expected worldwide air traffic of 36.8 million flights, the fatal accident rate is about one accident per 7.36 million flights.
---
Lag Seen in Growth of Infrastructure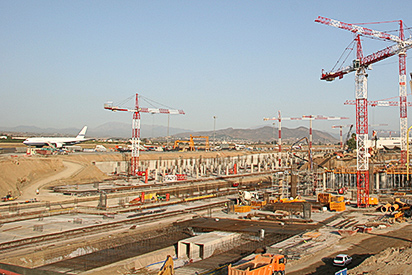 "Urgent attention" to the aviation industry's infrastructure challenges is required to meet growing demand and to ensure a strong future for the industry, the International Air Transport Association (IATA) says.
In a speech in early February to the Singapore Airshow Aviation Leadership Summit, IATA Director General and CEO Alexandre de Juniac said that aviation infrastructure is not being built quickly enough in many parts of the world.
In the Asia-Pacific, he said, the primary concerns are a lack of airport capacity in Jakarta, Indonesia; Bangkok; and Manila, Philippines.
"At the other end of the spectrum, we have [Seoul, Korea's] Incheon Airport," de Juniac said. "They recently added runway and terminal capacity without raising charges for airlines and passengers."
Ensuring adequate infrastructure in the region is especially crucial in light of projections that by 2036, 7.8 billion people will travel by air, compared with an estimated 4.3 billion this year, IATA said.
In his speech, de Juniac also said 2017's "stellar" safety record could be improved, "particularly as our data analysis capabilities grow. I would like to imagine a future for aviation with no accidents."
---
Search Resumes for MH370
A private offshore survey and inspection firm has begun an intensive search of an area in the south Indian Ocean for the wreckage of Malaysia Airlines Flight 370, the Boeing 777 that vanished March 8, 2014, en route from Kuala Lumpur, Malaysia, to Beijing with 239 passengers and crewmembers on board.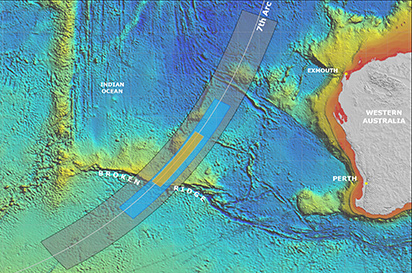 Ocean Infinity Limited began its mission in late January, using eight autonomous underwater vehicles (AUVs) to survey the ocean floor. By Feb. 4, the AUVs had examined 7,500 sq km (2,896 sq mi), the Malaysian government said. Plans called for the search, being conducted under a 90-day "no cure no fee" contract with the government, to cover 25,000 sq km (9,653 sq mi).
Two "points of interest" identified during early AUV missions were later classified as "geological," Ocean Infinity said in a summary of its activities.
Malaysian officials have said the primary mission of the Ocean Infinity effort is to "identify the location of the wreckage and/or both of the flight recorders (cockpit voice recorder … and flight data recorder …) and present a considerable and credible evidence to confirm the exact location of the two main items."
Previous underwater search efforts led by the Australian Transport Safety Bureau (ATSB) focused on a 120,000-sq-km (46,332-sq-mi) area of the south Indian Ocean. The governments of Malaysia, Australia and China suspended those efforts in January 2017 after nearly three years of searching.
In its final report on the underwater search, the ATSB called on aircraft operators and manufacturers to develop ways of tracking flights on remote and overwater routes using "high-rate and/or automatically triggered global position tracking."
The report added, "It is almost inconceivable and certainly societally unacceptable in the modern aviation era, with 10 million passengers boarding commercial aircraft every day, for a large commercial aircraft to be missing and for the world not to know with certainty what became of the aircraft and those on board."
---
FAA Faulted on Regional Airline Oversight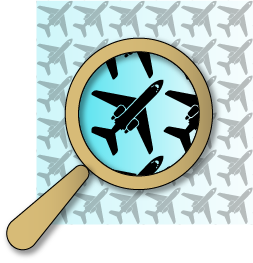 Oversight methods used by the U.S. Federal Aviation Administration (FAA) have failed to keep pace with the changing regional airline industry, a government watchdog agency says.
In a report released in late December, the U.S. Department of Transportation's Office of Inspector General (OIG) said that the FAA's methods were ineffective in identifying periods of growth and transition at regional air carriers.
"FAA's tools to evaluate air carrier risk are confusing and subjective, and limit the agency's ability to be proactive and weight specific risks," the OIG report said. "Furthermore, inspectors are hesitant to use the tool designed to detect potential financial problems because they do not have the knowledge or the information they need to evaluate carriers' financial obligations."
The report included 10 recommendations to FAA on improving its risk-assessment tools, data sharing among different offices and guidance on how inspectors should handle anonymous complaints. The FAA agreed with all recommendations, the report said.
---
NTSB Calls for Recording Devices on Test Flights
Experimental flight tests should be subject to the use of recording devices to capture parametric data as well as cockpit audio and images, the U.S. National Transportation Safety Board (NTSB) says.
The NTSB cited the 2016 in-flight breakup of an experimental research and development Bell 525 in its January recommendation to the Flight Test Safety Committee, a nonprofit organization that promotes safety and risk-reduction, to develop guidance for use of recording devices during experimental flight tests.
The NTSB also recommended that Bell Helicopter Textron "provide information about the lessons learned from the July 6, 2016, accident specific to the benefits of recording devices for parametric data, cockpit audio and cockpit images during experimental flight test activities to interested manufacturers, flight test industry groups and other appropriate parties."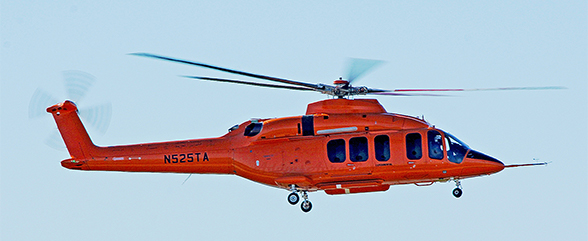 The accident helicopter broke up in flight and struck the ground near Italy, Texas. Both pilots were killed in the crash, and the helicopter was destroyed. The NTSB said the probable cause was severe vibration "that led to the crew's inability to maintain sufficient rotor rotation speed."
The NTSB noted that Bell Helicopter independently addressed the issue in the aftermath of the accident, before the 525 program was resumed.
"Cockpit audio is now being recorded by an onboard CVFDR [combination cockpit voice recorder and flight data recorder], and communications to and from the ground monitoring station are recorded by the CVFDR and the telemetry system during all flights," the NTSB said. "Cockpit video is also being recorded by the instrumentation system and archived at the ground station."
---
TapJets Charter Flights Halted
TapJets, which describes itself as an "instant private jet booking platform," has been barred from conducting charter flights while an emergency order of revocation issued by the U.S. Federal Aviation Administration (FAA) is in effect.
The FAA said in late January that it had issued the order because TapJets, which is based in Spring, Texas, and Fargo, North Dakota, "knowingly used unqualified pilots, operated in a careless or reckless manner that endangered lives or property, and exhibited a cavalier attitude toward regulatory compliance." TapJets also conducted 14 passenger flights with aircraft that were not listed on the company's air carrier certificate and, therefore, were not authorized for use, the FAA said.
TapJets denied the allegations.
"Just like Uber, Airbnb and other successful companies that changed the status quo, TapJets Inc. is now facing pushback by government regulators," said corporate counsel Debra Fein. "TapJets denies any wrongdoing, denies all allegations that FAA has made and is prepared to vigorously defend itself against allegations despite it no longer being the need for TapJets to be a certified airline."
The FAA cited 10 passenger-carrying flights between Sept. 28, 2016, and Jan. 22, 2017, that operated with unqualified pilots. "On one of those flights, the airman who served as second-in-command only had a student pilot certificate, when a commercial pilot certificate was required," the FAA said.
TapJets said the flights were conducted for friends and relatives during the initial development of the company. The flights were free, and conducted in compliance with relevant FAA regulations, the company said.
---
In Other News …
The number of drones registered with the U.S. Federal Aviation Administration now tops 1 million. Officials say that number includes 122,000 drones flown commercially or by public use operators or in other similar activities, and 878,000 hobbyists, who receive one identification number for all the drones they own. … The Australian Civil Aviation Safety Authority plans to establish a new branch responsible for general, recreational and sport aviation. CASA CEO and Director of Aviation Safety Shane Carmody says the change will "ensure a stronger focus on the general aviation sector" and will be "important for the health of the aviation community as a whole.… The U.S. Federal Aviation Administration (FAA) has proposed a $1.76 million civil penalty against Commercial Aircraft Equipment of Dallas for allegedly manufacturing 160 galley carts without FAA approval. The company had 30 days after its receipt of the FAA enforcement letter to respond.
Compiled and edited by Linda Werfelman.
Image credits
Lag Seen in Growth of Infrastructure: © Mikosch | iStockphoto
Search Resumes for MH370: Australian Transport Safety Board
FAA Faulted on Regional Airline Oversight: Susan Reed using airplane icon by Setyo Ari Wibowo | The Noun Project CC-BY-SA 4.0
NTSB Calls for Recording Devices on Test Flights: Zane Adams | Wikimedia CC-BY-SA 2.0