Limits on E-Cigarettes
The International Civil Aviation Organization (ICAO) has moved to restrict carriage and use of e-cigarettes and other battery-powered portable electronic smoking devices on aircraft.
ICAO said in mid-June that it had amended the 2015–2016 edition of Document 9284, Technical Instructions for the Safe Transport of Dangerous Goods by Air, to prohibit carriage of e-cigarettes and similar devices in checked baggage and to ban their recharging in aircraft cabins.
ICAO Council President Olumuyiwa Benard Aliu said the organization acted in response to several reported incidents in which fires broke out aboard aircraft and were traced to the accidental activation of e-cigarette heating elements (ASW, 6/15).
"We had already recommended that our member states take action on these concerns late last year, but after a further review by our Dangerous Goods Panel, it was determined that a formal amendment to the ICAO technical instructions should also be undertaken," Aliu said.
ICAO said it first told its member nations in December 2014 of safety issues associated with electronic smoking devices. At the time, ICAO advised airlines to direct that e-cigarettes be carried in the cabin — not in checked baggage — to enable an immediate response to any potential incident.
---
Crash-Resistant Tanks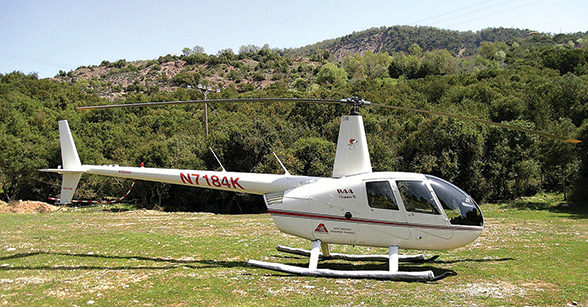 The Australian Transport Safety Bureau (ATSB), citing the fatal March 21, 2013, crash of a Robinson R44, is recommending regulatory action to increase the number of crash-resistant fuel systems in new and existing helicopters.
The ATSB addressed its safety recommendations to the U.S. Federal Aviation Administration (FAA) and the European Aviation Safety Agency (EASA).
One recommendation said that the FAA should act to ensure that all R44 operators and owners comply with Robinson Service Bulletin (SB) 78B, which calls for replacement of all-aluminum fuel tanks with bladder-type tanks designed to prevent the spillage of fuel after a survivable crash.
Another recommendation called on both agencies to "increase the number of existing and newly manufactured helicopters that are fitted with a crash-resistant fuel system."
In making the recommendations, the ATSB cited its investigation of an R44 that struck a tree and then hit the ground during a landing attempt at Bulli Tops in New South Wales, killing the pilot and three passengers. The helicopter's all-aluminum fuel tank had never been replaced with a bladder-type tank.
The ATSB noted, in information released in June, that an analysis of helicopter accidents in Australia and the United States found that, "despite a 20-year-old requirement for new helicopters to have a crash-resistant fuel system, several helicopter types are being made without such a system. In addition, although modification kits are available for a number of helicopter types, they have not been incorporated in many of the existing civil helicopter fleet."
---
Addressing Challenges
African nations are taking steps to address aviation safety challenges and to work together to harmonize airspace, the Civil Air Navigation Services Organisation (CANSO) says.
As an indication of increasing cooperation, CANSO Director General Jeff Poole cited a recent decision by transport ministers to support an African Union plan to establish a single African air transport market.
In remarks to the third CANSO Africa Conference in Durban, South Africa, in June, Poole said that such a move will "promote the sustainability of the industry through seamless and harmonised airspace, greater efficiencies and reduced costs. I can only hope that this time, states will actually follow through with their commitments."
CANSO said that, in 2014, air navigation service providers in Africa handled about 1 million flights, and estimates are that air travel will increase about 5 percent each year.
Poole added that CANSO's strategic plan, Vision 2020, is intended to provide safe traffic management across national borders and that CANSO and the affected African countries are working with the International Civil Aviation Organization (ICAO) to implement an ICAO program to address safety concerns.
Foremost among those concerns, he said, are adoption of performance-based navigation, continuous descent operations and continuous climb operations; implementation of safety management systems; and improvements in runway safety.
---
RTCA NextGen Update
Evidence of the gradual NextGen transformation of the U.S. National Airspace System now includes deployment of more global navigation satellite system (GNSS)–based instrument flight procedures than legacy radar-based procedures, presenters told the RTCA 2015 Global Aviation Symposium in June in Washington.

"In March, [the U.S. Federal Aviation Administration (FAA) deployed] en route automation modernization [ERAM] at our 20 en route control centers in the continental United States," said FAA Administrator Michael Huerta. "Last year, we completed the installation of 634 ground transceivers that make up [the automatic dependent surveillance–broadcast (ADS-B)] infrastructure. And today, we have integrated the technology into 22 of our 24 en route centers. We've also completed the first two phases of the [terminal automation modernization and replacement (TAMR)] program, which is an upgrade of the computer systems and displays used at TRACONS [terminal radar control facilities] and air traffic control towers."
Trials of NextGen's data communications (data comm) component are in progress in Newark, New Jersey, and Memphis, Tennessee, and are delivering "great results," Huerta said. "We're planning to deploy data comm in more than 50 air traffic control towers beginning this year and in air traffic control facilities that manage high altitude traffic beginning in 2019."
He said scores of GNSS-based air traffic procedures have been implemented within several of the NextGen "metroplexes," which treat the airspace around clusters of airports as a unified airspace — specifically around Houston, Northern California, North Texas and the Washington metropolitan area.
"Our ability to roll out NextGen hinges on interdependencies and relationships within the [FAA]," Huerta said. "NextGen is more than installing technology on aircraft — it involves the close participation of our safety organization to ensure the technology is safe and that controllers and pilots know how to use it safely."
— Wayne Rosenkrans
---
Heavy Flight Bags, Sore Backs

A small study of U.S. pilots has concluded that heavy flight bags were to blame for most back injuries among pilots who were examined at an airport clinic.
The study — conducted by doctors from the University of Illinois at Chicago and published in the June issue of Aerospace Medicine and Human Performance — found that over a six-year period ending in 2013, some 35 pilots were treated at the Chicago O'Hare International Airport clinic for 37 occupational back injuries. Of the 37 injuries, 24 were associated with flight bags.
Of those 24 injuries, 22 (92 percent) involved twisting, lifting, or twisting with lifting, the report on the study said. Twenty-seven percent of the pilots returned to work after their initial evaluation at the clinic; others typically were treated with medications that had sedating properties, the report added. The report's authors had no data on how long the affected pilots were unable to work.
The study suggested that increased use of electronic flight bags in place of traditional flight bags "could contribute to back injury–prevention among pilots."
---
Partnership
The aviation industry should deepen its partnerships with national governments in areas including safety, infrastructure and regulation, according to Tony Tyler, director general and CEO of the International Air Transport Association (IATA).
In his report to the 71st IATA Annual General Meeting and World Air Transport Summit, held in June in Miami, Tyler said it was a "tragic paradox" that although 2014 was the safest year in aviation, with one jet hull loss per 4.4 million flights, "it remained constantly in recent world headlines over safety issues."
Nevertheless, he said, the industry, working with national governments through the International Civil Aviation Organization, has made "significant progress" in two areas:
Developing a 15-minute position-reporting standard in the wake of the March 8, 2014, disappearance of Malaysia Airlines Flight 370, a Boeing 777-200ER carrying 239 people, during a flight from Kuala Lumpur, Malaysia, to Beijing; and,
Working toward sharing of security information in the aftermath of Malaysia Airlines Flight 17, a 777 shot down over Ukraine on July 17, killing all 298 passengers and crew.
---
Video Version
For the first time, the U.S. National Transportation Safety Board (NTSB) has issued a video as part of its final report on an aviation accident.
The eight-minute video focuses on key lessons that pilots can learn from the NTSB investigation of the Aug. 14 , 2013, crash of a UPS Airbus A300-600 cargo plane during a localizer nonprecision approach in Birmingham, Alabama, U.S.
"People consume information and absorb lessons in different ways," said NTSB Chairman Christopher A. Hart. "This video is another way to reach pilots and aviation safety professionals with the lessons we learned through our investigative work."
The video was made public in June; the final accident report was issued in September 2014.
The two pilots — the only people in the A300 — were killed in the crash, which destroyed the airplane.
The NTSB said in the final report that probable cause of the accident was the flight crew's "continuation of an unstabilized approach and their failure to monitor the aircraft's altitude during the approach, which led to an inadvertent descent below the minimum approach altitude and subsequently into terrain" (ASW, 2/15).
---
In Other News …
Mississippi State University has been designated as the U.S. Federal Aviation Administration's (FAA's) Center of Excellence for Unmanned Aircraft Systems (UAS), and will conduct research, education and training in areas the FAA considers "critical to safe and successful integration of UAS into the nation's airspace." … The Transportation Safety Board of Canada (TSB) says Transport Canada has been slow in responding to TSB recommendations on aircraft certification requirements, especially regarding post-impact fires, and on action to minimize the consequences of approach and landing accidents. … The U.S. Federal Aviation Administration (FAA) has proposed a $735,000 civil penalty against Volaris, of Mexico City, for allegedly operating an Airbus A319 that was not in compliance with federal regulations. The FAA said the airline failed to ensure that required inspections were conducted after heavy maintenance in March 2013; the airplane was then flown on 121 passenger flights, the FAA said. Volaris had 30 days to respond after receiving the FAA's enforcement letter.
---
In Memoriam
Jay Pardee, the U.S. Federal Aviation Administration's (FAA's) chief scientific and technical adviser for vulnerability discovery and safety measurement, died suddenly in June. He was 68. In 44 years at the FAA, he held a series of management positions and helped create the Commercial Aviation Safety Team — a government-industry partnership that successfully pressed for voluntary safety enhancements — and the Aviation Safety Information Analysis and Sharing (ASIAS) program, a data-driven approach to advancing safety into the future. He was the recipient of numerous honors, including the FSF President's Citation and the Aviation Week & Space Technology Distinguished Service Award, administered by Flight Safety Foundation.
Stanley R. Mohler, M.D., a former director of the U.S. Federal Aviation Administration (FAA) Civil Aeromedical Research Institute (now the Civil Aerospace Medical Institute) and former head of the FAA Aeromedical Applications Division, has died. Mohler, for years the director of the aerospace medicine residency program at Wright State University School of Medicine in Kettering, Ohio, U.S., also authored numerous articles about aviation medicine for Flight Safety Foundation publications. An FAA aviation medical examiner and the holder of an airline transport pilot certificate, Mohler died in September 2014 at age 86.
Compiled and edited by Linda Werfelman.
Image credits
Crash-Resistant Tanks: Georgios Pazios (Alaniaris) | Licensed under Attribution via Wikimedia Commons
RTCA NextGen Update: U.S. Federal Aviation Administrations
Heave Flight Bags, Sore Backs: © leonidi | Vectorstock
Video Version: U.S. National Transportation Safety Board