FAA: Keep PEDs Out of Checked Baggage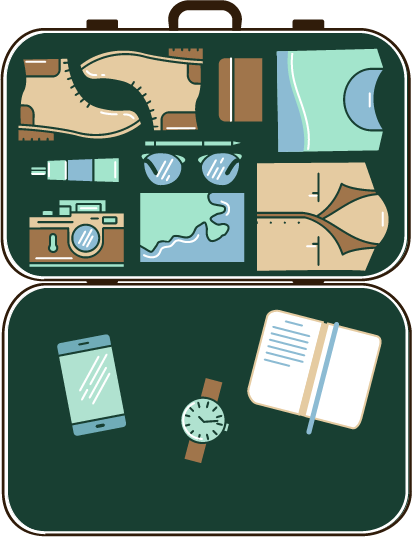 The U.S. Federal Aviation Administration (FAA) says new tests have shown that a personal electronic device (PED) packed in a suitcase could, under certain conditions, be subject to a thermal runaway and fire that might "exceed the capabilities of the airplane to cope with it."
As a result, the FAA reiterated its call for PEDs to be transported in carry-on baggage rather than in checked baggage in the cargo compartment of a passenger airplane, where crewmembers would be unable to detect and extinguish a fire.
The FAA made its conclusions public in late July, around the same time that the U.S. Department of Homeland Security (DHS) ended its ban on laptops and other large PEDs in the cabins of airplanes flying to the United States from 10 airports in the Middle East and North Africa.
The ban, announced in March, was rescinded when DHS said that the 10 airports, as well as nine airlines that operated flights from those airports to the United States, had implemented enhanced security measures.
DHS also said that all 180 airlines that fly to the United States and more than 280 last-point-of-departure airports worldwide have implemented the first phase of the enhanced security measures being required by the United States.
"Airlines worldwide have implemented additional security measures that ultimately make the global aviation community more secure," DHS said. "The quick and decisive action taken by airlines, nations and stakeholders is a testament to our shared commitment to raising the bar on global aviation security."
The FAA, in Information for Operators (InFO) 17008, said that any move to require laptops to be transported in checked baggage would have "created an unexpected increase in the number of lithium battery–powered devices in the cargo compartment" and that there had been little previous research on the risks associated with PEDs in a passenger's checked bag.
InFO 17008 noted that tests by the agency's Fire Safety Branch concluded that, "if a PED is packed in a suitcase with permitted hazardous materials, and a thermal runaway event occurs, there is the potential for the resulting event to exceed the capabilities of the airplane to cope with it."
The tests were intended to assess the effectiveness of Halon 1301 fire suppression systems in cargo compartments against fires that might involve devices containing lithium batteries and to determine whether mitigating options might exist, such as the use of packaging designed especially to contain flames and related gases.
The FAA also noted that the International Civil Aviation Organization (ICAO) has recommended that PEDs be carried in airline cabins "on the basis that, should a PED initiate a fire, the cabin crew can expeditiously identify the incident, take appropriate firefighting action and monitor the device for possible re-ignition."
ICAO also concluded that a PED-caused fire in checked baggage "may create conditions beyond what the airplane was designed to manage."
---
ICAO Seeks Harmonized Drone Rules
Nations must resist pressure to rush the implementation of rules for the operation of drones within their airspace, Olumuyiwa Benard Aliu, president of the Council of the International Civil Aviation Organization (ICAO) says.
In remarks to the ICAO Remotely Piloted Aircraft Systems Symposium, meeting in July in Abuja, Nigeria, Aliu said that a coherent and harmonized regulatory framework for drone operations is essential.
"States are facing increasing pressure to open the door widely for unmanned aircraft, and while their socio-economic benefits seem clear, we must avoid the tendency to rush headlong into unmanned aircraft system operational frameworks which have not benefited from all due diligence and the careful regard required for existing airspace users," he said.
He added that globally harmonized regulations — rather than "a myriad of domestic national regulations — are crucial in the safe growth of the unmanned aircraft segment of the aviation industry.
---
ATSB Earns Drone Credentials
The Australian Transport Safety Bureau (ATSB) has earned a remotely piloted aircraft operator's certificate and plans to use a drone to gather information during on-site accident investigations, the agency says.
ATSB Chief Commissioner Greg Hood and Transport Safety Investigation Manager Derek Hoffmeister received the certificate in late July from the Australian Civil Aviation Safety Authority (CASA).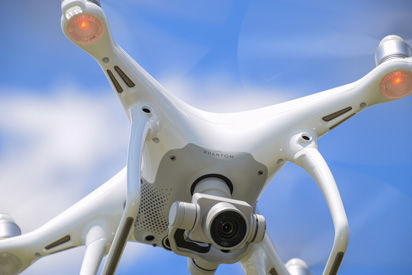 Hoffmeister also passed a flight test and an interview to earn chief remote pilot status. He is one of several ATSB investigators qualified to fly the DJI Phantom 4, which the agency says is the most suitable remotely piloted aircraft system (RPAS) for its operations. It was used in an ATSB investigation of a train derailment on the same day the agency received its credentials to operate the RPAS — also known by several other terms, including "drone."
The new drone "brings significant capability to our investigations," Hoffmeister said. "Investigators are now able to undertake an initial site survey to check for safety hazards before entering the site, and we can perform site mapping more quickly and with more accurate measurements. Also, comprehensive photos of an entire accident site can help investigations enormously. We can capture that imagery ourselves using [remotely piloted aircraft systems]."
Hood said that, by acquiring the proper credentials, the ATSB is "ensuing that we operate under CASA's regulatory framework in the safest possible manner."
He added, "People who are flying RPAS commercially should follow the lead of the ATSB and gain their remote pilot operator's certificate. … This will afford them the flexibility and preparedness to fly any kind of drone or deal with any changes to rules or regulations."
---
CASA Orders Review of Pilot Fatigue Rules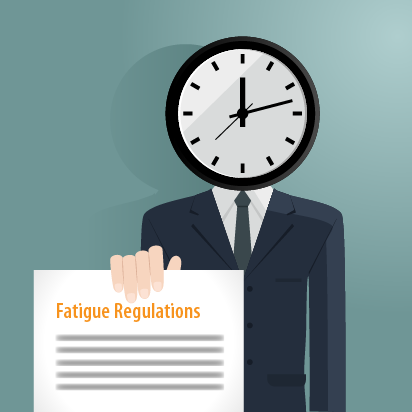 The Civil Aviation Safety Authority of Australia (CASA) says it has named a team of international specialists to conduct an independent review of fatigue rules governing pilots' flight, duty and rest requirements.
CASA has updated the rules as part of an overall regulation reform effort that it says is designed to harmonize Australian regulations with international standards, "improve aviation safety, address known risks and maintain our reputation for safety in aviation."
A report on the team's findings and recommendations will be submitted to CASA early next year by Dédale Asia Pacific, the Melbourne human factors and safety consultancy firm that will oversee the project.
CASA said the team's report will "provide an informed basis on which CASA will complete the implementation of the new fatigue rules in the context of the current international and domestic regulatory environments."
CASA said it will extend the deadlines for implementation of the new regulations to allow for consideration of the team's recommendations. Operators will have until April 30, 2018, to submit drafts of operations manual changes — or an application for a fatigue risk management system — to CASA.
---
Growing Demand Forecast for Pilots, Technicians
More than 1.2 million new commercial airline pilots and maintenance technicians will be needed over the next 20 years, according to Boeing's annual projections, made public in late July in the company's annual Pilot and Technician Outlook.
The projected need for 637,000 new pilots represents a 3.2 percent increase over forecasts issued one year earlier, Boeing said, and the projected need for 648,000 maintenance personnel represented a 4.6 percent decline, attributed primarily to a reduction in maintenance hours required on the 737 MAX.
The company's projections also forecast a need for 839,000 new cabin crewmembers.
Demand in all three categories was expected to be greater in the Asia-Pacific than any other region of the world — about 40 percent in each category, according to Boeing data.
---
Decline Seen In European Charter Flights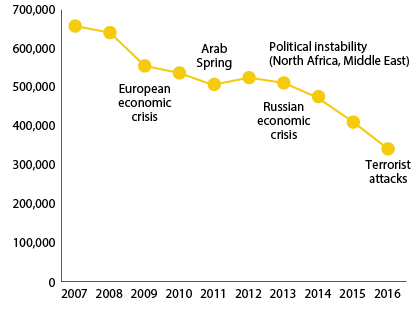 The number of charter flights in Europe has declined dramatically over the past 10 years, according to a Eurocontrol study that found that charter flights made up 3 percent of all European flights in 2016 — down from 6 percent in 2007.
Charter flights accounted for about 940 aircraft movements daily in 2016, the report said.
The study attributed the decline to a number of factors, including the European economic crisis in 2009, followed by political instability in North Africa and the Middle East, Russian economic troubles in 2014 and tensions between Russia and the European Union.
In 2016, the study found a significant decrease in the number of charter flights between the Russian Federation and both Turkey and Egypt.
"As for 2017," the study said, "the trend indicates a slow recovery, likely related to the end of the Russian ban on charter flights to Turkey. There has been an average growth of 3 percent during the first half of 2017, in comparison with a decrease in 2016."
---
In Other News …
The U.S. Transportation Department, in a series of announcements in July, said it is awarding about $980 million in grants to airports across the country. The funds — awarded in 534 separate grants — will be used to upgrade airport infrastructure. … The Civil Aviation Safety Authority of Australia (CASA) has signed a memorandum of understanding with the International Air Transport Association (IATA) that allows CASA to access IATA safety audit reports. CASA will use the information to complement its existing oversight of non-Australian airlines. … Robert Sumwalt, a member of the U.S. National Transportation Safety Board since 2006, has been appointed to a two-year term as the board's chair.
Image credits
PEDs in baggage: © Polar_lights | VectorStock
Drone rules: © robuart | VectorStock
ATSB's drone certificate: © fotogigi85 | iStockphoto
Fatigue rules: © alashi | iStockphoto
Decline in charter flights: Eurocontrol