Aircraft Noise Linked to High Blood Pressure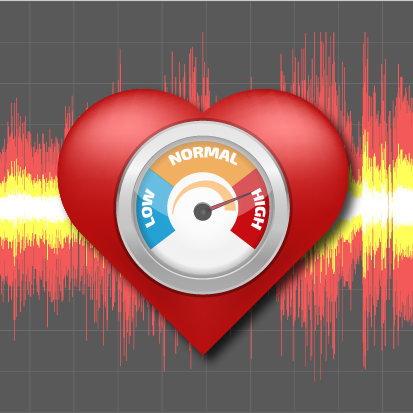 People who are exposed to aircraft noise for lengthy periods have an increased risk of developing high blood pressure and possibly other related ailments, a new study says.
A report published in June in Occupational & Environmental Medicine said the conclusions were based on a study of 420 people living near Athens International Airport in Greece in 2004 through 2006, with additional data gathered from the same group in 2013.
Between 2004–2006 and 2013, 71 people in the group received new diagnoses of high blood pressure; in addition, 44 members of the group were diagnosed with cardiac arrhythmia and 18 experienced a heart attack, the report said.
Nighttime exposure to aircraft noise (between 2300 and 0700 hours) was especially problematic, the report said, noting that all 71 of the high blood pressure diagnoses were in people exposed to the noise during those hours.
The report said that 49 percent of study participants were exposed to more than 55 decibels (dB) of daytime aircraft noise, and 27 percent were exposed to more than 45 dB of nighttime aircraft noise. Eleven percent were exposed to "significant road traffic noise" of more than 55 dB.
Additional studies are needed before conclusions can be reached about cause and effect, researchers said.
---
NTSB Orders PTG Replacements
Operators of helicopters with Rolls-Royce 250-series engines should be directed to comply with service bulletins requiring replacement of their power turbine governors (PTGs), the U.S. National Transportation Safety Board (NTSB) says.
The NTSB said, in a safety recommendation issued in June to the U.S. Federal Aviation Administration (FAA), that the FAA should require the operators of helicopters equipped with those engines to comply with Rolls-Royce Commercial Engine Bulletins 318, 1402, 73-2076 and 73-4057. Those bulletins call for replacement of PTGs with others that comply with Honeywell Service Bulletin GT-73-344.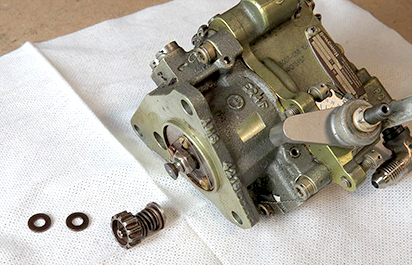 The action is designed to prevent the failure of spool bearings in the PTGs, the NTSB said, adding that the safety recommendation was prompted by its investigation of the May 4, 2016, crash of a Padgett Ag Air MD Helicopters 369E near Reedsville, Wisconsin, U.S. The pilot was killed in the crash, which the NTSB said caused substantial damage to the helicopter.
The NTSB cited as the probable cause of the accident "the failure of the power turbine governor's dual-spool bearing due to a lack of lubrication, which resulted in a complete loss of engine power and subsequent impact with terrain."
Failure of the bearing can lead to "engine oscillations, uncommanded engine acceleration, or as occurred in this accident, a loss of engine power," the NTSB said.
In addition to this fatal accident, dual-spool bearing failures have been reported in 23 other helicopters since 2003, when the dual-spool bearing "replaced the legacy design single-spool bearing in Rolls-Royce 250-series engines … as a cost-of-ownership-reduction measure," the NTSB said. In 2008, Honeywell, manufacturer of the dual-spool bearing, issued a service bulletin (SB) recommending its replacement with the single-spool bearing, which the NTSB said "had no prior service issues."
Rolls-Royce subsequently issued commercial engine bulletins (CEBs) that also called for replacing the dual-spool bearing PTG with single-spool bearing PTGs. The FAA did not require compliance with these bulletins, and the accident helicopter had not undergone the modification, the NTSB said.
"If a single-spool-bearing PTG assembly had been installed on the accident helicopter in compliance with the SB and CEBs, the accident would have been prevented," the NTSB said, adding that Honeywell estimates that the modification has been implemented in about two-thirds of affected PTGs; the status of the remainder is not known.
---
New Drone Rules for Europe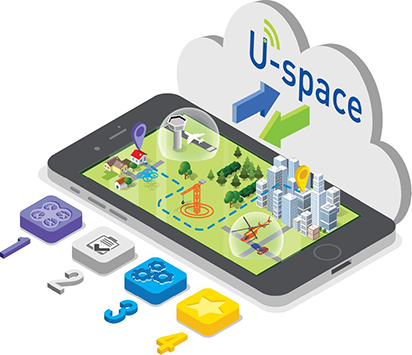 European aviation authorities are developing rules that will take effect in all European Aviation Safety Agency (EASA) member states for low-altitude drone operations, the European Commission (EC) says.
The plans, being developed by the Single European Sky Air Traffic Management Research Joint Undertaking (SESAR-JU) call for creation of a "U-Space" from the surface to 150 m (492 ft) for the operation of drones (also known by a number of other terms, including unmanned aircraft systems).
Individual EASA member states currently implement rules for drones weighing less than 150 kg (331 lb); heavier drones are covered by EASA rules. The divergent rules for smaller drones "cause a fragmentation" of the European Union market, the EC said, adding that this interferes with the development of new products and technologies and may result in safety risks.
The SESAR-JU plans will include basic services such as registration, e-identification and geofencing and are expected to be in place by 2019, the EC said. In addition, the system will provide information to enable safe operation of highly automated or autonomous drones.
"Drones mean innovation, new services for citizens, new business models and a huge potential for economic growth," said Violeta Bulc, the European Union (EU) commissioner for transport. "We need the EU to be in the driving seat and have a safe drone services market up and running by 2019."
The European Aviation Safety Agency already has begun working with its member states and the aviation industry to develop safety rules "proportionate to the risk of the operation," the EC said, adding that, through SESAR-JU, it would finance projects aimed at safely integrating drones into the airspace system.
---
More Pilots Needed, Forecast Says
CAE, an international aviation training organization, says 255,000 new airline pilots will be needed over the next decade to replace retiring pilots and support industry growth.
In addition, the industry must develop 180,000 first officers into airline captains — more than in any previous decade, according to the CAE Airline Pilot Demand Outlook, released in late June.
Nick Leontidis, CAE group president, civil aviation training solutions, said the number of new pilots required to meet global demand amounts to "70 new type-rated pilots per day for the next 10 years.
"This record demand will challenge current pilot recruitment channels and development programs. New and innovative pilot career pathways and training systems will be required to meet the industry's pilot needs and ever-evolving safety, competency and efficiency standards."
---
Penalty Proposed for United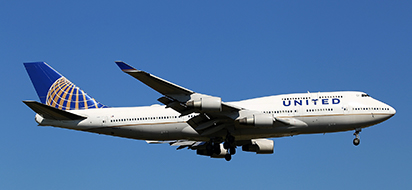 The U.S. Federal Aviation Administration (FAA) has proposed a $435,000 civil penalty against United Airlines, which the FAA says operated a Boeing 787 on 23 flights while it was not airworthy.
In June 2014, maintenance personnel replaced a fuel pump pressure switch, and then returned the 787 to service without performing a required inspection of the work, the FAA said. The airplane was flown on 23 domestic and international passenger flights before the inspection was conducted in late June, the FAA said, adding that two of the flights came after the agency had informed United that the inspection had not been performed.
Because of the lack of an inspection, the FAA says the airplane was not airworthy during all 23 flights.
United has requested a meeting with FAA officials to discuss the matter.
---
Seat Removal Orders
U.S. operators of some smaller airliners have been told to remove a specific type of seat from their aircraft because of a risk of serious injury in case of a crash.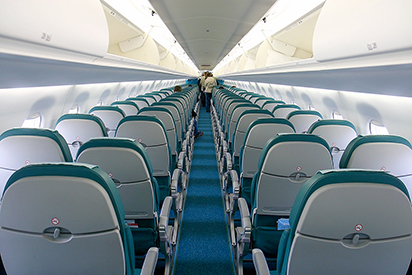 The U.S. Federal Aviation Administration (FAA) — in Airworthiness Directive (AD) 2017-09-09, issued in late May to take effect June 28 — said it was ordering the removal of certain seats manufactured by Zodiac Seats California because of a determination that they may cause neck injuries to passengers "during forward impacts when subjected to certain inertia forces."
The affected seats must be removed within 60 days after the AD takes effect, the FAA said.
The agency said that it was proceeding with implementation of the AD despite claims from an industry committee that the requirement was based on limited research. The committee and the manufacturer cited "multiple accidents where news and investigative reports from the accidents did not mention serious neck injuries," the FAA said.
"We find that sufficient data exist to demonstrate that affected seating systems might cause serious injury," the AD said.
The AD affects an estimated 10,482 seating systems in U.S.-registered airplanes, the FAA said, estimating that the replacement costs will be $85 per seat, or a total of $890,970.
---
In Other News …
The International Civil Aviation Organization and Airports Council International have agreed to cooperate on joint airport training programs, with specific courses that they say will include operational safety, airport management, airport economics, environmental protection and security procedures. … Eamonn Brennan, chief executive and board member of the Irish Aviation Authority has been named director general of Eurocontrol. His five-year term will begin in January 2018. … Shane Carmody has been named director of aviation safety at the Civil Aviation Safety Authority (CASA) of Australia. He has been acting director since October 2016 and previously held a number of positions at CASA. … Ali Bahrami, vice president for civil aviation at the Aerospace Industries Association (AIA), has been named the U.S. Federal Aviation Administration (FAA) associate administrator for aviation safety. Bahrami has been with AIA since 2013 and previously held a number of positions with the FAA, including manager of the Transport Airplane Directorate of the FAA Aircraft Certification Service. Bahrami is expected to take up his new post in July. He succeeds Peggy Gilligan, who retired earlier this year.
Compiled and edited by Linda Werfelman.
Image Credits
Blood pressure: composite of heart, © SimmaX | Vectorstock and sound waves, © talashow | Vectorstock
Power turbine generator: U.S. National Transportation Safety Board
U-space: © SESAR Joint Undertaking
United Airlines airplane: © Kambui | Wikimedia CC-BY 2.0
Airplane seats: © Konstantin Von Wedelstaedt | Wikimedia GFDL 1.2