IATA Challenges New Limits on PEDs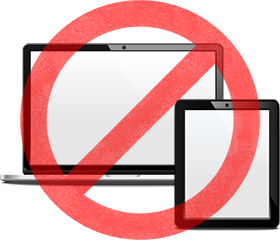 With the United Kingdom and the United States announcing restrictions on carriage of personal electronic devices (PEDs) on some passenger flights, international aviation organizations are calling for renewed emphasis on the safe transportation of lithium batteries.
The United States and the United Kingdom both announced restrictions in mid-March on the carriage of electronic devices in the cabins of passenger airliners.
U.K. restrictions limited the size of electronic items that may be carried by passengers on flights from Turkey, Lebanon, Egypt, Saudi Arabia, Jordan and Tunisia. According to the International Air Transport Association (IATA), the restrictions will affect about 393 scheduled passenger flights each week, about 2.7 percent of all international scheduled passenger flights to the U.K.
U.S. action restricts electronic items that may be carried to the United States from 10 airports, primarily in the Middle East. The airports are Queen Alia International Airport in Jordan; Cairo International Airport in Egypt; Ataturk International Airport in Turkey; King Abdulaziz International Airport and King Khalid International Airport, both in Saudi Arabia; Kuwait International Airport; Mohammed V Airport in Morocco; Hamad International Airport in Qatar; and Dubai International Airport and Abu Dhabi International Airport, both in the United Arab Emirates.
The U.S. restrictions will affect about 350 scheduled flights a week, or 2 percent of all international flights to the United States, IATA said.
IATA Director General and CEO Alexandre de Juniac responded to the announcements by the U.K. and the United States with a call for governments to "urgently find alternatives" to the measures, which "are not an acceptable long-term solution to whatever threat they are trying to mitigate."
In a speech to the Montreal Council on Foreign Relations, de Juniac said, "Even in the short term, it is difficult to understand their effectiveness. And the commercial distortions they create are severe. We call on governments to work with the industry to find a way to keep flying secure without separating passengers from their personal electronics."
He said the orders have prompted numerous questions, including why the two nations did not produce a common list of airports where the restrictions would be in effect and why electronic devices would be considered safe in the cabin of some flights and not others. "And surely there must be a way to screen electronic equipment effectively," he added.
"The current situation is not acceptable," he said. "We must find a better way. And governments must act quickly."
The International Civil Aviation Organization (ICAO) said the orders from the two countries reinforce the need to find an "effective balance between safety and security approaches. … While ICAO supports global standards to ensuring the facilitation of international mobility and connectivity, the extent to which the facilitation aspect is optimized is at the discretion of sovereign ICAO member states. ICAO and the member states will continue to review the evolving aviation security environment."
The International Federation of Air Line Pilots' Associations (IFALPA) said the restrictions would result in significant increases in the number of computers, cameras and other lithium battery–powered personal electronic devices in checked baggage.
"This raises several safety concerns due to the nature of lithium batteries and lithium battery–powered devices," IFALPA said, adding that additional risk assessments should be performed by operators that are affected by the new restrictions and that "adequate mitigation strategies should be implemented accordingly."
Those strategies should include providing clear information to passengers, crewmembers and airport personnel about exactly which devices must be placed in checked baggage and which should be carried in the cabin and what procedures should be followed to ensure that the devices are effectively shut down for the duration of the flight.
Other measures call for consideration of the risks of having numerous lithium battery–powered devices in close proximity to each other, and to other dangerous goods, in passenger baggage and cargo holds.
---
Headphone Batteries Explode in Flight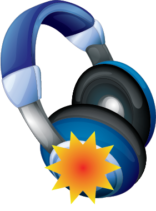 Citing an occurrence in which the batteries in an airline passenger's headphones exploded in flight, the Australian Transport Safety Bureau (ATSB) has reiterated its warnings about the dangers of lithium battery–powered devices.
The ATSB said the explosion occurred during a flight from Beijing to Melbourne, Australia, while the passenger slept after listening to music using her own battery-operated headphones.
According to the ATSB's account, an explosion awakened the passenger, who said she "felt burning on my face. I just grabbed my face, which caused the headphones to go around my neck.
"I continued to feel burning, so I grabbed them off and threw them on the floor. They were sparking and had small amounts of fire."
Flight attendants poured water on the headphones to extinguish the flames and put them in a bucket for the remainder of the flight.
The ATSB discussion of the event did not indicate the airline involved or the date of the flight, although published reports said that it occurred in February.
The ATSB cautioned that spare batteries should be in carry-on baggage, not checked baggage, and that they should be kept "in an approved stowage" when not in use. In addition, if a smart phone or other device has fallen into the gap around seat cushions, the device should be located — with help from a flight attendant, if necessary — before powered seats are moved.
---
'Speculative' Accident Reports Slammed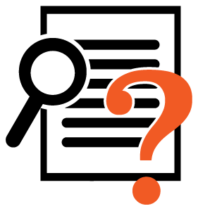 The Aircraft Owners and Pilots Association (AOPA) says the U.S. National Transportation Safety Board (NTSB) is "relying less on facts and more on speculation" in some of its recent probable cause findings in accidents involving general aviation aircraft.
In a statement issued in late March, AOPA said it was concerned that several recent findings "raise concern about an erosion of data-driven, facts-based standards that have long given NTSB accident analyses credibility."
AOPA singled out two recent accident reports in which medical examiners attributed death to blunt force injuries. "However, the accidents occurred in airport traffic patterns in scenarios typically associated with loss of control," the organization said.
AOPA Senior Vice President of Government Affairs Jim Coon added that, without definitive evidence, "it should be acceptable to make a 'no determination of cause' finding."
Coon also said that AOPA would like to see the NTSB "work towards a more data-driven approach similar to that which the FAA [U.S. Federal Aviation Administration] has embraced."
In addition, he said, an internal review within the NTSB "could correct the problem of speculative probable cause determinations … and ensure that personal agendas in the medical office are not being incorporated into the board's reports."
AOPA said it also is "perplexed" that general aviation remains on the NTSB's Most Wanted List for transportation safety improvements, when boating accidents result in "150 percent more deaths" than general aviation, and "even bicycling" has a death rate twice that of general aviation.
---
Expanding Role for Data Comm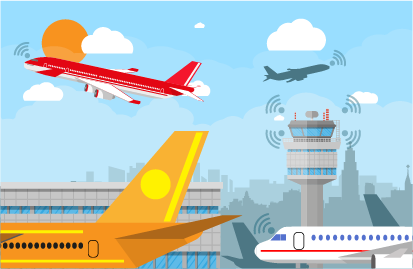 Data Comm, a key element of NextGen — the upgrade of the U.S. air transportation system's technology and infrastructure formally known as the Next Generation Air Transportation System — is now in place at 55 airport air traffic control towers nationwide, the Federal Aviation Administration (FAA) says.
Implementation of the new system, which allows air traffic controllers and pilots of appropriately equipped aircraft to communicate electronically rather than by voice on crowded air traffic frequencies, is ahead of schedule, FAA Administrator Michael Huerta said in a speech to the U.S. Chamber of Commerce Aviation Summit in early March.
Among the 55 airports with Data Comm are five airports in the New York metropolitan area — Kennedy International Airport, LaGuardia Airport, Newark (New Jersey) Liberty International Airport, Teterboro (New Jersey) Airport and Westchester County (New York) Airport — where the system saves an average of 13 minutes per flight during periods of traffic congestion, the FAA said. The five airports serve about 7,500 flights every month.
"This significantly improves flight operations throughout the nation's airspace, since one-third of all flights in this country each day fly to, from or through New York airspace," Pamela Whitley, FAA deputy assistant administrator for NextGen, said.
The FAA said much of the time savings is associated with use of Data Comm by controllers to transmit revised flight plans to pilots through digital messages instead of time-consuming voice communications.
---
Cooperative Agreement
The European Union and South Asia have agreed to a four-year technical cooperation project designed to strengthen their civil aviation ties.
The project, which will be funded by the European Union and managed by the European Aviation Safety Agency (EASA), will focus on enhancing aviation safety, as well as promoting institutional and industrial links and mitigating the environmental impact of aviation, EASA said.
Nations participating in the project are Afghanistan, Bangladesh, Bhutan, India, Maldives, Nepal, Pakistan and Sri Lanka.
---
Category 1 Rating for Kenya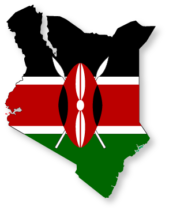 Kenya has been granted a Category 1 rating under the U.S. Federal Aviation Administration (FAA) International Aviation Safety Assessment (IASA) program, signifying that the country complies with aviation safety standards set forth by the International Civil Aviation Organization.
The Category 1 rating means that Kenyan air carriers — if they receive the required authorization from the U.S. government — will be permitted to operate to and from U.S. airports. Kenya had not previously been evaluated under the program.
Under the IASA program, the FAA evaluates the civil aviation authorities of all countries with air carriers that operate in the United States or have code sharing arrangements with U.S. airlines.
---
In Other News …
The U.K. Civil Aviation Authority reports a decline in reports of laser strikes on aircraft in 2016. The 1,258 reported strikes represented a 12.6 percent decrease from 2015 and a 34.4 decrease from the record high in 2011. … The European Commission and the European Aviation Safety Agency have launched an online survey to review the effectiveness of flight and duty time limitations and rest requirements that took effect in early 2016. The survey will be available until April 11 at <http://survey.nlr.nl/flight.duty.periods/index.php/638451?lang=en>.
Compiled and edited by Linda Werfelman.
---
You Must Be an FSF Member to Have Full Access to This Article