EASA's Formal Opinion on Drones
In a prelude to the development of comprehensive regulations on drone operations, the European Aviation Safety Agency (EASA) has issued a formal opinion on safety in drone operations throughout Europe.
EASA described the opinion, released in late February, as "an important steppingstone to keep drone operations safe and secure and build a wider regulatory framework." The opinion will form the basis of a concrete regulatory proposal to be adopted by the European Commission later this year.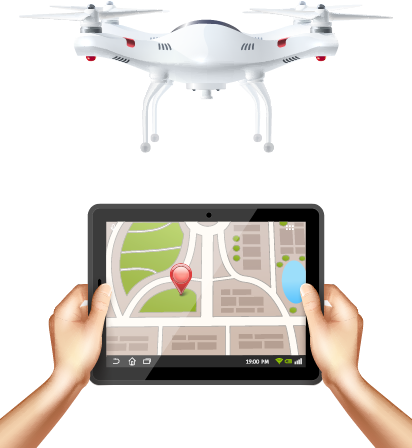 "This regulation will enable the free circulation of drones and a level playing field within the European Union [EU] while also respecting the privacy and security of EU citizens and allowing the drone industry to remain agile to innovate and continue to grow," said EASA Executive Director Patrick Ky.
EASA said the formal opinion provides for the issuance of simple rules that carry "a strong focus on the particular risk of the operation." For example, EASA cited the different risks inherent in flying the same drone over a city or over an ocean.
The regulations will consider factors such as where the drone is flown, who is flying it (a child or a professional pilot), how heavy the drone is and what safety features it has, EASA said.
Two categories of operations will be addressed:
An open category, which does not require prior authorization for operations, and in which safety is ensured through operational limitations, technical requirements and pilot competency. This category will address photography, infrastructure inspections, recreational uses and other flights in which the drone is within the operator's visual line of sight.
A specific category, which requires advance approval, and in which safety is ensured through an operational risk assessment for the operator and implementation of related mitigation measures. The category will include flights beyond visual line of sight, flights over populated areas and operations involving heavier drones.
---
FAA Faulted on NextGen Management
The U.S. Federal Aviation Administration (FAA) is lacking effective management controls over the use of developmental funding in the Next Generation Air Transportation System (NextGen), the agency's program for updating and transforming the National Airspace System, a government watchdog agency says.
The U.S. Transportation Department's Office of Inspector General (OIG) said, in a report issued in early March, that it has assessed several complaints about the FAA's management of NextGen developmental funds, which have totaled more than $1.7 billion since fiscal year 2008, which ended Sept. 30, 2008. OIG said the projects are part of a development, testing and demonstration process used to limit risks in the evaluation of new air traffic management concepts.
"FAA's annual budget process provides broad controls for selecting and justifying developmental projects, but the agency has lacked effective management controls in its PLAs [project level agreement] process," the OIG report said. "For example, 12 of the 22 PLAs we sampled did not align with FAA's high-priority NextGen investment decisions, primarily because they were for support or implementation work."
The report contained six recommendations that OIG said were intended to improve the management and oversight of NextGen developmental funding. The FAA has concurred with two of the recommendations and partially concurred with a third.
---
Study Forecasts Industry Transition to Drones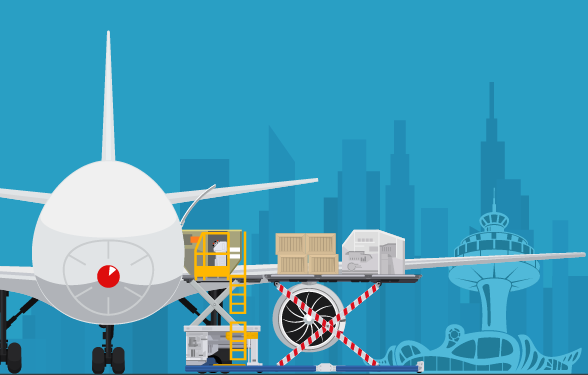 The aviation industry's transition to the use of large unmanned aircraft systems (UAS) will accelerate over the next two decades and ultimately will include wide-body commercial airplanes, a new study says.
The study by the Aerospace Industries Association of America (AIA) and the consulting firm Avascent says that the influx of UAS, more commonly called drones, reflects the continuation of a transformation of the aviation industry that began in the 1980s with the reduction of flight crews from three pilots to two and that has continued with a steady increase in cockpit automation.
"This is not going to be an overnight transformation," said the study, released in early March. "There will be distinct stages that reflect varied phases of adoption across aircraft weight classes, economic sectors and business models. Yet this future is moving from the theoretical to the practical faster than most anticipate."
The report said that the first users of large unmanned aircraft will involve "sensor-focused roles" such as surveillance of activity on the ground.
By 2025, cargo aircraft are likely to be used for short-haul flights at relatively low altitudes, as well as intra-city passenger flights with pilots on board "as both a backup for the automated system and to mollify passengers who are not yet fully accustomed to this new experience," the report said.
Early prototypes of long-haul passenger and cargo aircraft will probably be manufactured beginning around 2032, and are likely to still be flown with pilots on board as backups, the report said.
---
CASA Shifts Medical Certification Requirements
Changes in Australia's medical certification requirements mean that pilots of some non-passenger-carrying commercial flights may now fly with Class 2 medical certificates instead of the more stringent Class 1 certificates that previously were required.
The change, which took effect in early March, applies to aircraft with a maximum takeoff weight of less than 8,618 kg (18,999 lb), the Australian Civil Aviation Safety Authority (CASA) said.
Pilots most likely to be affected are those conducting aerial agriculture flights, flight instruction and flight examinations, CASA said, adding that the change will expand the pool of pilots who are able to offer flight instruction.
CASA said that the change "recognises that the risk for certain commercial operations [does] not require the higher level of control provided under the Class 1 medical certificate regime."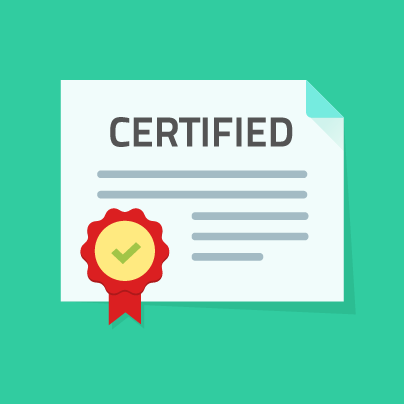 The move is the first of several planned changes in Australia's aviation medical system. Another planned change, to take effect in early April, will allow designated aviation medical examiners (DAMEs) to issue Class 2 medical certificates "on the spot, without reference to CASA, unless the DAME elects to refer the application to CASA," the agency said. The change is intended to simplify and speed up the medical certification process, CASA said.
Later this year, CASA expects to introduce the third phase of the changes — a new category of medical certificate known as Basic Class 2. The certificate will be available to private pilots of piston-engine aircraft carrying up to five non-fare-paying passengers and operating under visual flight rules.
The existing Class 2 certificates will continue to be issued to private pilots of aircraft weighing up to 8,618 kg and a maximum of nine non-fare-paying passengers. These pilots will be permitted to fly under instrument flight rules and night visual flight rules, CASA said.
Class 1 medical certificates are required for holders of an air transport pilot license, commercial pilot license, multi-crew pilot license, flight engineer license and student flight engineer license.
---
Advancing Lightning Protection
Researchers from the Massachusetts Institute of Technology (MIT) say they have found a way to protect an aircraft from lightning strikes by imbuing it with an electrical charge.
"The proposal may seem counterintuitive, but the [research] team found that if a plane were charged to just the right level, its likelihood of being struck by lightning would be significantly reduced," according to an MIT description of their work, published in early March.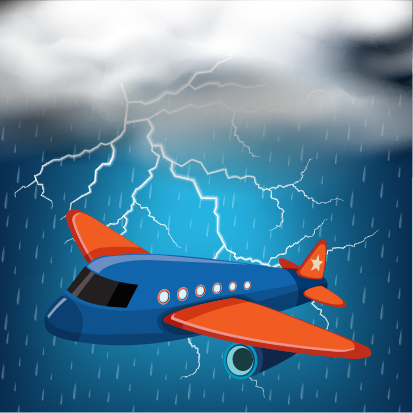 "When a plane flies through an ambient electric field, its external electrical state, normally in balance, shifts," the university said. "As an external electric field polarizes the aircraft, one end of the plane becomes more positively charged, while the other end swings towards a more negative charge. As the plane becomes increasingly polarized, it can set off a highly conductive flow of plasma, called a positive leader — the preceding stage to a lightning strike.
"In such a precarious scenario, the researchers propose temporarily charging a plane to a negative level to dampen the more highly charged positive end, thus preventing that end from reaching a critical level and initiating a lightning strike."
The researchers — Manuel Martinez-Sanchez, Carmen Guerra-Garcia, Jaime Peraire and Ngoc Cuong Nguyen, all of MIT — said in a report published in the American Institute of Aeronautics and Astronautics Journal that their method works, "at least conceptually."
Although lightning strikes present little danger to aircraft occupants, the aircraft itself may be damaged, and it may be taken out of service for related inspections and safety checks.
MIT said that graduate student Theodore Mouratidis has conducted preliminary wind tunnel experiments to determine the practical application of the research. The researchers also hope to conduct experiments "in more realistic environments, for instance, by flying drones through a thunderstorm."
---
In Other News …
The U.S. Federal Aviation Administration is preparing for nationwide testing of an automated system to provide near real-time processing of airspace authorization requests from drone operators, who are required to have approval from an air traffic facility before operating in controlled airspace. The prototype Low Altitude Authorization and Notification Capability system has been the subject of preliminary testing at several facilities, but expanded testing will begin April 30 and will eventually involve 300 air traffic facilities covering 500 airports. … The Council of the International Civil Aviation Organization (ICAO) has taken action intended to develop a "more integrated and responsive" worldwide air traffic management system. The Council adopted an amendment to Annex 15 in mid-March to enable the "transition from product-centric and paper-based aeronautical information services … to a fully data-centric" system. Among other things, the amendment supports the integration of digital data sets and other modern aeronautical information that allow for automatic validation and verification procedures, ICAO says.
Compiled and edited by Linda Werfelman.
Image credits
EASA's Formal Opinion on Drones: © macrovector | VectorStock
Study Forecasts Industry Transition to Drones: © Serz72 | VectorStock
CASA Shifts Medical Certification Requirements: © vladwel | VectorStock
Advancing Lightning Protection: © brqfx | VectorStock