IATA Seeks Harmonized Ground Safety Standards
Harmonized ground safety standards are essential to improving safety at the world's airports, the International Air Transport Association (IATA) says.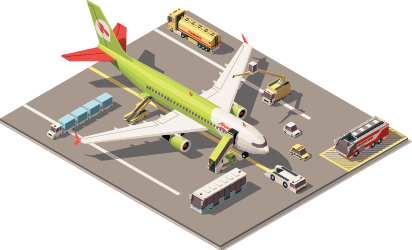 "Aviation grows safer when global standards are consistently applied," Nick Careen, IATA vice president for airport, passenger, cargo and security, told the 31st IATA Ground Handling Conference, meeting in Doha, Qatar, in late April. He added that effective ground operations "are an essential part of the airline industry's efforts to meet the forecast growth in demand for air connectivity."
IATA has urged the ground handling sector to speed its adoption of the IATA Ground Operations Manual, arguing that such action would ensure safety and operational consistency throughout the industry.
Careen said national governments also should recognize IATA's Safety Audit for Ground Operations (ISAGO) as an acceptable method of compliance for oversight of outsourced ground operations services.
"This will foster harmonization across the industry, reduce redundant audits, improve safety and enhance operational efficiency," Careen said.
The ISAGO registry includes more than 230 ground service providers that operate about 450 registered stations at more than 300 airports around the world, IATA said.
---
TSB Urges Expanded FDR Requirement
The Transportation Safety Board of Canada (TSB) is recommending to Transport Canada that lightweight recording systems should be mandatory for all commercial and private business operators not covered by existing regulations.
The existing regulations base requirements for flight data recorders (FDRs) primarily on the number and type of engines in an aircraft, the number of passenger seats and the type of operation in which it is engaged. Typically, smaller commercial aircraft lack the system infrastructure to support an FDR, and some other aircraft types are not compatible with conventional FDRs; many of these aircraft, however, could accommodate lightweight recording systems, the TSB said.
The TSB's safety recommendation was included in April's final report on the Oct. 13, 2016, crash of a Norjet Cessna Citation 500 after departure from Kelowna Airport in British Columbia. The pilot and all three passengers were killed in the loss of control crash, which destroyed the airplane.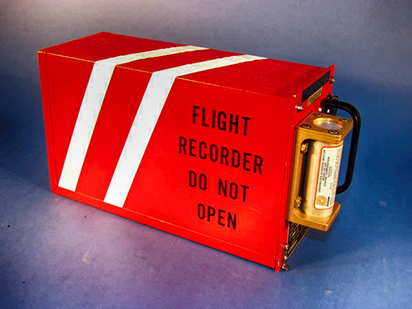 "Because there were no flight recording systems on board the aircraft, the TSB could not determine the cause of the accident," the agency said in a statement accompanying the report. "The most plausible scenario is that the pilot, who was likely dealing with a high workload associated with flying the aircraft alone, experienced spatial disorientation and departed from controlled flight shortly after takeoff."
The TSB noted that in another recent report — on an accident involving a privately operated Mitsubishi MU-2B-60 that crashed March 29, 2016, on approach to Îles-de-la-Madeleine Airport, Quebec — the airplane was equipped with a lightweight FDR even though the device was not required by regulation. The data gathered by the device helped accident investigators understand the sequence of events that preceded the crash, which killed all seven passengers and crew, the TSB said ("Getting Behind the Aircraft," ASW, 4/18).
The contrast in the evidence available in the two accidents illustrates the value of FDR systems, the TSB report said.
TSB Chair Kathy Fox added, "We don't like having to say, 'We don't know' when asked what caused an accident and why. We want to be able to provide definitive answers."
---
CASA Calls for Drone Registration
Citing the rapid growth of the remotely piloted aircraft (RPA) sector in Australia, the Civil Aviation Safety Authority (CASA) is calling for mandatory registration of all RPAs (also called drones or unmanned aircraft systems) weighing more than 250 g (8.8 oz).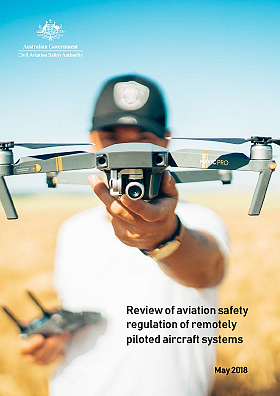 CASA's Review of Aviation Safety Regulation of Remotely Piloted Aircraft Systems, published in May, said that mandatory registration would aid the Australian Transport Safety Bureau in identifying drone owners in case of an accident and help in gathering accurate data on drone operations.
"Assuming a person registers an RPA properly, an argument may be made that a person would be less likely to operate unlawfully when their RPA is more readily identifiable by authorities," the report said.
The report also said that the agency "should continue to support RPA manufacturers' efforts to utilise geo-fencing technology to prevent RPA operations in areas where operations are not permitted, including at or near major airports and certain classes of restricted airspace."
Other recommendations were that CASA should work with Airservices Australia to develop standard data on airspace, that CASA should develop a roadmap specifying how drones will be safely integrated into Australian airspace and that CASA should develop an online course for recreational drone operators on safe operations, including a quiz with a minimum passing score.
---
FAA Suspends Island Airlines
The U.S. Federal Aviation Administration (FAA) has suspended Island Airlines of the U.S. Virgin Islands, accusing the company of failing to allow inspections of its aircraft and records.
The emergency suspension, announced in early May, followed what the FAA said were numerous attempts between March and November 2017 to contact Island Airlines by email and certified letters to inform the company of the existence of an investigation of an accusation that it was operating a Beach B200 while one of its engines was overdue for an inspection. FAA inspectors also were sent to St. Croix in April and November 2017, the agency said.
"The company did not respond to the FAA's various communications and did not make a representative available to allow the inspectors access to its operations base," the agency said, adding that, because it had no access to Island Airlines' operations base, the FAA could not verify the company's qualifications for an air carrier certificate.
"The FAA has determined that the safety of the flying public requires the suspension of Island Airlines' certificate until it allows inspection of its records and aircraft to establish the company's qualifications," the FAA said. Island Airlines is prohibited from operating while the order is in effect.
The company has surrendered its air carrier certificate, the FAA said.
---
Infrastructure Boost Urged for African Infrastructure
Africa's airports and other aviation infrastructure must be modernized if the rapid growth in the continent's air traffic is to be managed, Olumuyiwa Benard Aliu, president of the International Civil Aviation Organization (ICAO) Council, says.
Aliu told the Airports Council International's 2018 Africa Regional Conference in Lagos, Nigeria, in mid-April that ICAO's goal is "to ensure there are no constraints of infrastructure capacity, technology and financial resources for aviation development."
Related improvements in education and training and other "human capacity development" should be considered "directly supportive of the sustainability of any new infrastructure project or new capacity being considered," Aliu said.
ICAO is concerned that some African airports are attempting to attract international flights with impressive new terminal buildings but "without the requisite certifications," he added.
"More attention must continue to be paid to the airside safety priorities at Africa's airports, including international airport perimeter fencing, taxiway and runway safety, effective fire services, and better wildlife management," he said.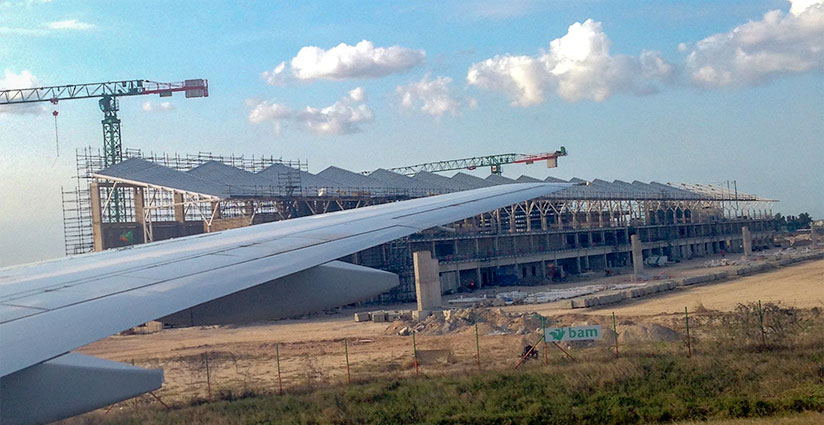 ---
ICAO Cybersecurity Plan
The International Civil Aviation Organization (ICAO) is developing strategies to address cybersecurity in civil aviation while also facilitating the worldwide sharing of aviation safety information and other data, Secretary General Fang Liu says.
Liu says that information could be exchanged and protected through a "trust framework" consisting of "coordinated standards, procedures, methods and agreements for the digital exchange of information between ground-ground, air-ground and air-air systems, as well as to regulate an identity system."
Those provisions also would support the implementation of performance-based navigation, aeronautical information management, air traffic flow management and other air transport capabilities that require "the digital exchange of information between systems in a secure environment."
She made the remarks in early May in Bucharest, Romania, at ICAO's Europe, Middle East and Africa Cybersecurity in Civil Aviation Summit (see "Safety Plus Defenses," ASW 5/18).
---
Decline in U.S. Helicopter Accidents
Data show a steady 30-year decline in U.S. helicopter accidents, including fatal accidents, due largely to technological advancements and improvements throughout the industry — in manufacturing and design, materials and components, training and pilot skills, and maintenance.
The U.S. Helicopter Safety Team (USHST) said, in a paper released in May, that the average number of accidents per year has decreased 40 percent since the late 1980s, and average fatal accidents per year have been cut nearly in half.
Data for 1985 through 1994 show an average of 198 accidents and 35 fatal accidents per year. From 1995 through 2004, there were an average of 176 accidents and 30 fatal accidents per year, and from 2005 through 2014, an average of 152 accidents and 25 fatal accidents per year.
From 2015 through 2017, accidents averaged 118 per year, with 18 fatal accidents per year.
"Some peaks and valleys in the data have occurred during the three decades, including lower than expected accidents in 1988 and 1996 and a higher than expected number of accidents in 1990, 1994 and 2013," USHST said.
---
In Other News …
The International Civil Aviation Organization (ICAO) has conducted a series of regional safety management symposiums and workshops in Africa, with a goal of promoting risk-based approaches to aviation safety by ICAO member nations. ICAO Council President Olumuyiwa Benard Aliu said in late May that the events are designed to "help ensure that your governments are ready and able to optimize the full socio-economic benefits of forecast air traffic growth and to continue to develop safe, secure, efficient and sustainable aviation systems." … The U.S. Department of Transportation says it has chosen 10 state, local and tribal governments to participate in the Unmanned Aircraft Systems (UAS) Integration Pilot Program, designed to expand operations of UAS, or drones, in the National Airspace System. The selected pilot programs will involve the use of drones in areas including photography, emergency management, public safety and infrastructure inspections.
Compiled and edited by Linda Werfelman.
Image credits
Ground operations: © tele52 | VectorStock
Flight data recorder: U.S. National Transportation Safety Board
CASA report cover: Civil Aviation Safety Authority of Australia
Julius Nyerere International Airport: © Abbas Alimohamed | Wikimedia CC-BY-SA 2.0
cybersecurity: © educester | VectorStock