Small UAS Rules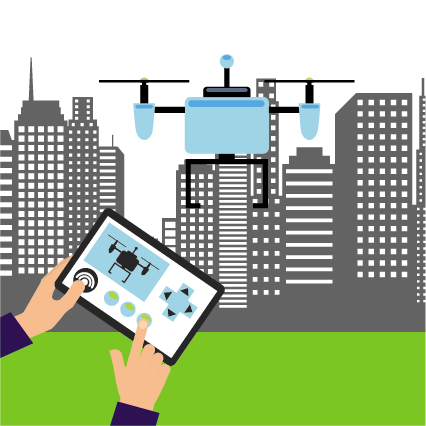 New rules for the use of small unmanned aircraft systems (UAS) — with aircraft weighing less than 55 lb (25 kg) — have taken effect in the United States, aimed at establishing a "flexible framework of safety without impeding innovation," Administrator Michael Huerta of the U.S. Federal Aviation Administration (FAA) says.
The rules, which took effect in late August, call, among other things, for small UAS aircraft to be flown within the visual line of sight of the operator or of a visual observer and to be flown during daylight hours, at a maximum ground speed of 87 kt, and no higher than 400 ft above ground level. Air traffic control permission is required for operations in some airspace.
Huerta said that the rules create "an environment in which emerging technology can be rapidly introduced while protecting the safety of the world's busiest, most complex airspace."
Operators of small UAS must hold a remote pilot airman certificate with a small UAS rating or be directly supervised by another individual who has such a certificate.
The rules do not apply to model aircraft, most of which must be registered with the FAA and comply with other rules.
In a related matter, the FAA's Drone Advisory Committee — made up of UAS manufacturers and operators, traditional manned aviation organizations, airport operators, government officials and others — was to hold its first meeting in mid-September. The panel, which will meet at least three times a year, will discuss challenges associated with integrating UAS into the National Airspace System.
"Safety is a shared responsibility in which each of us plays a vital role," Huerta said in advance of the meeting. "We know from experience that the FAA's policies and overall regulation of small unmanned aircraft will be more successful if we involve a strong and diverse coalition."
---
Boost for ICAO Mideast Cooperation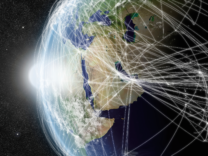 Middle Eastern member states of the International Civil Aviation Organization (ICAO) have taken what the organization calls "bold steps" to strengthen their cooperation toward civil aviation safety goals.
During a late August meeting in Riyadh, Saudi Arabia, the Global Aviation Ministerial Summit approved the Riyadh Declaration on Aviation Security and Facilitation in the Arab Civil Aviation Commission and the ICAO Middle East regions.
The declaration reaffirms "member states' need to enhance regional development and integration initiatives for aviation security while seeking new efficiencies for collaborative information sharing and security and facilitation training," ICAO said.
ICAO Council President Olumuyiwa Benard Aliu said the need remains for speedy agreement on a new Middle East/North African Regional Safety Oversight Organization.
"The regional safety oversight approach is fundamentally about pooling resources for shared benefit," Aliu said. "Here, in the Middle East, it would assist many states with meeting the targets established under the ICAO Global Aviation Safety Plan (GASP), as well as associated [Middle East] Regional Aviation Safety Group (RASG) objectives."
The summit was attended by representatives of 54 countries from the Middle East, Africa and other regions.
---
Cell Phone Warning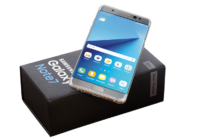 Citing reports that a number of Samsung Galaxy Note7 cell phones have overheated and exploded, civil aviation authorities are advising passengers not to turn the phones on or charge them while aboard an aircraft and not to stow them in checked baggage.
The U.S. Federal Aviation Administration said in early September that its warning followed "recent incidents and concerns raised by Samsung," which has stopped sales of the Galaxy Note7 while it conducts "a thorough inspection with our suppliers to identify possible affected batteries in the market." The company has told owners of Galaxy Note7s that it would issue new replacement devices.
The European Aviation Safety Agency issued a similar warning, adding, "Passengers are also reminded of the need to inform the cabin crew when a device is damaged, hot, produces smoke, is lost, or falls into the seat structure."
In a Sept. 10 statement, Samsung said that "a small number of cases" had been reported worldwide and told Galaxy Note7 owners that they should "power down your device and return to using your previous phone." Company plans called for the Note7s to be replaced with new phones beginning in mid-September.
---
Ground Coordination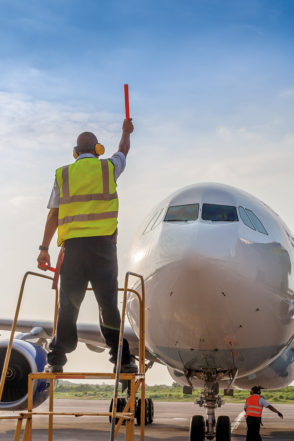 The Australian Transport Safety Bureau (ATSB), citing a collision between an Airbus A330 and an airbridge at Melbourne Airport during boarding, has issued a notice urging improved communication and coordination between airport ground workers.
"An aircraft is attended at a terminal bay by people carrying out a wide range of concurrent tasks," the ATSB said in Safety Advisory Notice AO-2016-028-SAN-001. "Typically, they and their respective organisations work alongside many others, each operating with different processes and to varying contractual agreements. Defining a set of processes that can apply across such varied situations and aligning them well with the other activities can be difficult. … An effective procedure will include steps to ensure that activities are appropriately aligned with other procedures. One way to achieve this is to pause and check if the situation is as it should be, and to inform others of activities that could affect them."
The ATSB cited the March 31, 2016, collision at Melbourne, which occurred after a maintenance technician, having noticed that the A330's parking brake was set, removed the main chocks early. Other personnel later removed the nose gear chocks without checking to see whether the main gear chocks were still in place.
"The captain, unaware that no chocks were in place, released the [parking] brake, and the aircraft rolled back, striking the aerobridge," the ATSB said. No one was injured in the collision, but the A330's door and the airbridge were damaged.
The ATSB said the collision occurred because "the ground and flight crew procedures were not harmonised," and "key steps involving the chocks and parking brake were performed out of sequence and without being communicated between tractor, engineering and flight crews."
---
Updated Emergency Training Urged
Training requirements should be regularly updated to ensure that pilots and air traffic controllers receive the most "current and relevant" input on how to handle emergency situations, the U.S. National Transportation Safety Board (NTSB) says.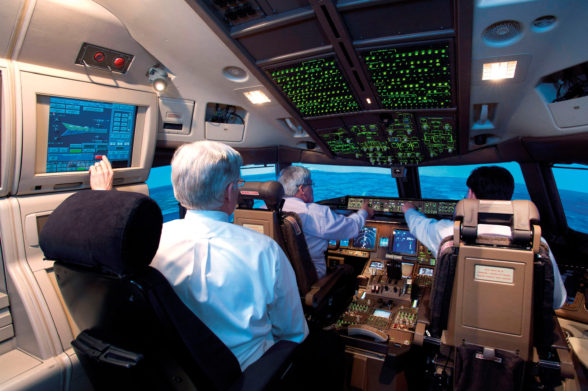 In safety recommendations issued in September to the U.S. Federal Aviation Administration (FAA), the NTSB said that the FAA should annually revise required training to help pilots who experience emergencies, including power losses, fuel emergencies, control difficulties and pilot medical issues.
The recommendations also called on the FAA to develop and require training for air traffic controllers to instruct them on recognizing emergencies, determining what type of assistance is required and taking actions to help pilots resolve the problems.
In making the recommendations, the NTSB cited a Jan. 13, 2015, accident in New Smyrna Beach, Florida, U.S., in which the commercial pilot of a Cessna 152 requested help from air traffic control after inadvertently entering instrument meteorological conditions. The Cessna crashed, and the pilot was killed.
The NTSB said, in its final report on the accident, that controllers "did not act in accordance with … FAA guidance that dictates how to assist pilots experiencing this type of emergency."
---
Proposed Penalties
The U.S. Federal Aviation Administration (FAA) has proposed nearly $900,000 in civil penalties against Air Methods for its alleged operation of an Airbus EC135 to carry passengers while the helicopter was not airworthy.
According to the FAA, one of its inspectors discovered during a November 2014 inspection in Tampa, Florida, that the helicopter's pitot tubes were severely corroded. Air Methods was notified immediately but operated the helicopter, without replacing or repairing the pitot tubes, on 51 passenger-carrying revenue flights over the next week.
The FAA said that "because of the corroded pitot tubes, Air Methods operated the helicopter when it was unairworthy, in violation of its operations specifications, after it failed to correct a known defect in the aircraft and in a careless or reckless manner that endangered lives and property."
Air Methods has 30 days after receiving the FAA's formal enforcement letter to respond.
---
NextGen Coordination Questioned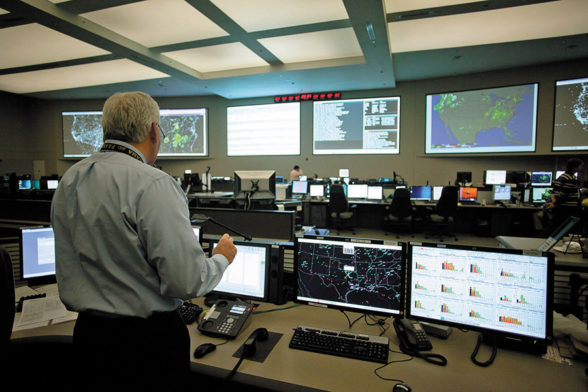 The U.S. Federal Aviation Administration (FAA) is lacking a "clear process for identifying and coordinating" long-term research and development associated with NextGen — the Next Generation Air Transportation System that will transform the nation's air traffic control system, a government oversight agency says.
The Department of Transportation's Office of Inspector General (OIG) said, in an audit report released in August, that the audit was designed to determine how the FAA had reallocated the responsibilities of the Joint Planning and Development Office, after funding for the office was eliminated by Congress in 2014. Among other responsibilities, the office identified high-priority research and development (R&D) and determined whether the FAA was maintaining an effective method of coordinating with other federal agencies on R&D.
The audit found the FAA's Interagency Planning Office, which was established later in 2014 to coordinate NextGen R&D throughout the federal government, had begun identifying long-term projects, but "these efforts have not been synchronized with any long-term vision for NextGen."
---
SESAR Planning
Eurocontrol has pledged €500 million (about US$558 million) to advance the Single European Sky Air Traffic Management (SESAR) Joint Undertaking (JU) and taken on a larger role in the project, which is designed to develop a new-generation air traffic management system throughout Europe.
The financial pledge was part of an agreement signed in Brussels in early September by top officials of Eurocontrol and the SESAR JU (SJU).
The agreement for SJU's extended mandate, which runs through 2024, "signals Eurocontrol's continued commitment as co-founder and active member in the SESAR partnership," said Eurocontrol Director General Frank Brenner, who also is vice chair for the SESAR JU Administrative Board. "I believe that it is only through this type of collaboration that we can improve the overall performance of the European air transport network."
The SJU is responsible for implementing the European air traffic management (ATM) master plan to upgrade ATM throughout Europe.
---
In Other News …
Nearly a dozen industry groups are calling for action to "preserve the high level of safety in European airspace" by ensuring the safe operation of unmanned aircraft systems (UAS). Among their recommendations are an extensive public awareness campaign and the compulsory registration of all UAS. …  Mark Skidmore, CEO and director of aviation safety for the Australian Civil Aviation Safety Authority (CASA), plans to leave the agency in October, CASA said. At press time, a successor had not been named.
Compiled and edited by Linda Werfelman.