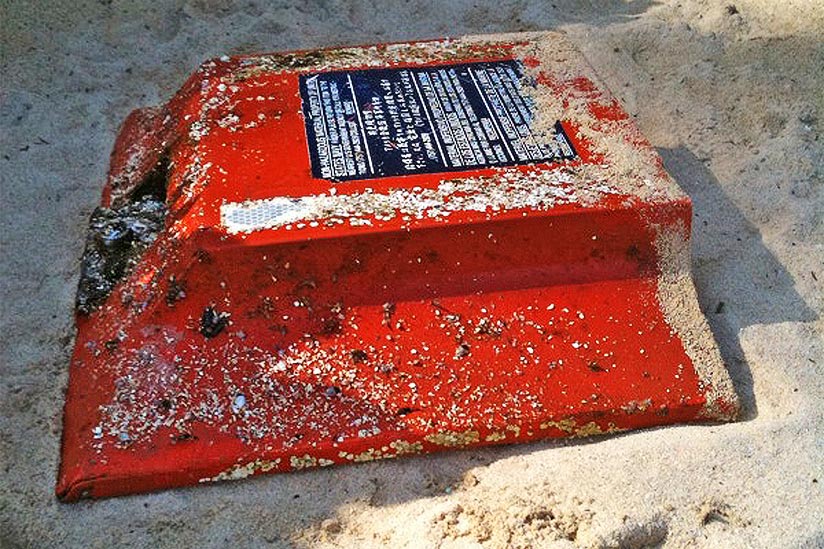 Spurred by the disappearances of several airplanes whose wreckage, including the flight recorders, remained undiscovered for months or years, Airbus plans to introduce two new types of recorders — a deployable recorder for its larger airplanes and a fixed recorder for shorter-range A320s.
Eventually, Airbus said, "deployable voice and data recovery devices could … be offered for the entire range of Airbus commercial aircraft."
The company made the announcement in late June, five months after authorities suspended the search for Malaysia Airlines Flight 370, a Boeing 777-200ER carrying 239 passengers and crew that vanished March 8, 2014, en route from Kuala Lumpur, Malaysia, to Beijing. When the 777 disappeared, it was not in contact with air traffic control and not visible on radar.
Although a few pieces of wreckage have washed ashore on Indian Ocean islands, the flight recorders have not been found, and authorities have not determined what led to the 777's disappearance.
In its announcement, Airbus said that its new flight recorders will be of two types.
The automatic deployable flight recorder (ADFR) will be installed in longer-range airplanes that spend long periods of time over water and other remote areas, specifically the Airbus A321LR, A330, A350 XWB and the A380.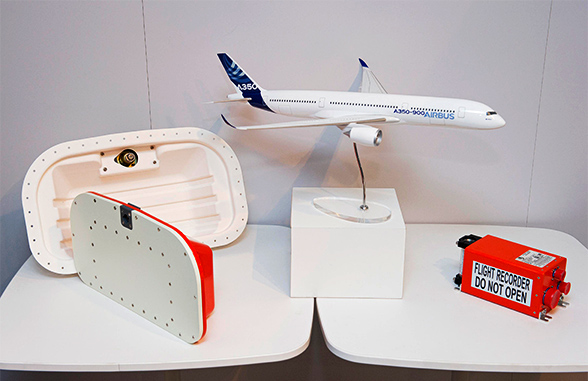 The ADFR will be installed at the rear of the fuselage and will deploy automatically "in case of significant structural deformation or water submersion," Airbus said. "Designed to float, the crash-protected memory module containing up to 25 hours of recorded cockpit voice and flight data will be equipped with an integrated emergency locator transmitter to help rescue teams to rapidly locate and recover flight recorders."
The ADFR unit and its mechanical ejection system will be designed and built by DRS Technologies Canada and integrated by L3 Technologies in partnership with Airbus.
The ADFRs will be available beginning in 2019 on the A350 XWB, Airbus said.
The other type of recorder, a fixed cockpit voice and data recorder (CVDR) being implemented by Airbus and L3, will be installed near the front of an airplane. It is "lighter, more compact and will provide new capabilities, compared with [the] current generation of recorders, including versatile interfaces," Airbus said. The CDVR meets requirements of the International Civil Aviation Organization (ICAO) and the European Aviation Safety Agency for voice recordings to last for 25 hours, compared with the two-hour duration currently required.
Airbus plans to equip A320s with two of the new CVDRs — a plan the company said will "greatly increase the redundancy for both voice and flight data recovery, compared with today's airliner installations, which comprise just one flight data recorder, plus one separate voice recorder."
Military Use
Although deployable recorders have been installed for years in military aircraft, suggestions that they be adapted for use in civil aircraft became more frequent after the June 2009 crashes of two airliners into ocean waters.
On June 1, Air France Flight 447, an Airbus A330 with 228 passengers and crew, disappeared en route from Rio de Janeiro to Paris. Like Malaysia Airlines Flight 370, the airplane was not in contact with air traffic controllers at the time and not visible on radar. Accident investigators presumed that the airplane had crashed into the Atlantic Ocean, but searchers were unable to locate the wreckage — including the flight recorders. Finally, in April 2011, after a 22-month search, unmanned submarines found parts of the A330 on the ocean floor.1
The French Bureau d'Enquêtes et d'Analyses (BEA) said in its final report on the event that the accident was the culmination of a series of events that began when an accumulation of ice crystals blocked the airplane's pitot tubes, resulting in unreliable airspeed information, and that ended with the pilots' failure to recognize that the airplane was stalling. That failure led to "the lack of any actions that would have made recovery possible," the BEA said.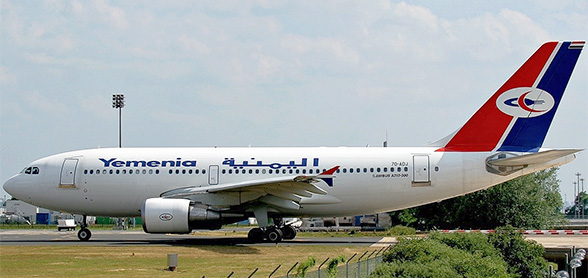 Four weeks after the Air France crash, on June 30, 2009, Yemenia Airways Flight IY626, an A310, plunged into the Indian Ocean near the Comoros after a flight from San'a, Yemen, killing all but one of the 153 passengers and crew. The airplane was destroyed, and the wreckage was located only after a two-month-long search of the ocean floor. Investigators concluded that the cause of the accident was the crew's inappropriate handling of the flight controls, which led to an unrecoverable stall.2
Looking for Alternatives
Both accidents prompted calls for the development of alternative methods of delivering flight data to accident investigators, and those calls intensified in 2014, after Flight 370's presumed crash into the Indian Ocean.
The search for that airplane — which covered 120,000 sq km (46,332 sq mi) of the floor of the southern Indian Ocean — was suspended in January; authorities said it would resume if new information emerges that could identify the airplane's location.
Flight Safety Foundation, in July 2014, endorsed the use of deployable flight data recorders or triggered flight data transmission in all transport aircraft, with Foundation President and CEO Jon Beatty saying there was "clearly the need for a better way" to retrieve flight data immediately after an accident.
In March 2016, the ICAO Council adopted provisions intended to prevent the loss of commercial aircraft in remote locations. ICAO called for:
Aircraft to be equipped with distress tracking devices that can "autonomously transmit location information at least once every minute in distress conditions";
Aircraft to be equipped with "a means to have flight recorder data recovered and made available in a timely manner"; and,
Aircraft to be equipped with cockpit voice recorders with a recording capacity of 25 hours, "so that they cover all phases of flight for all types of operations."
At the time, ICAO said that implementation of these provisions would "provide a high probability of locating an accident site to within a 6-nm [11-km] radius."
ICAO said that the provision involving one-minute distress tracking was performance-based and that operators and airplane manufacturers could "consider all available and emerging technologies" to meet the requirement.
The two flight recorder provisions also were performance-based, and ICAO said that they would not necessarily require deployable flight recorders. Other possibilities mentioned at the time involved transmitting data to a ground station, either on a continuous basis throughout a flight or in a sudden burst that could be triggered when certain pre-set parameters were met.
Since then, alternatives have been developed that include the streaming of flight data recorder information from an aircraft to the ground in real time — technology provided by AeroMechanical Services' FLYHTStream. The information can be obtained from aircraft operating anywhere in the world and can be activated automatically, according to predetermined criteria; manually by the flight crew; or by the airline's dispatcher. The company describes the system as "a virtual black box," which can enable immediate analysis of critical flight data, "rather than having to wait days, weeks or months for the recovery of the [flight data recorder]."
After activation, FLYHTStream delivers audible and visual alerts and messages to the airline operations center and management, and provides the airline with 20-second flight following reporting intervals.
Malaysia Airlines took steps earlier this year to arrange for real-time satellite tracking of its aircraft, with flight tracking data delivered by SitaOnAir's AIRCOM FlightTracker and other data from Aireon's automatic dependent surveillance–broadcast (ADS-B) and FlightAware sources.
Qatar Airways said in April that it also has implemented satellite-based flight tracking of all of its existing flights.
Notes
BEA. "Final Report: On the Accident on 1st June 2009 to the Airbus A330-203, Registered F-GZCP, Operated by Air France, Flight AF 447, Rio de Janeiro–Paris." July 2012.
Aviation Safety Network. ASN Aviation Safety Database, June 30, 2009.
Featured image: U.S. Navy
Airbus DFDR: © Airbus | P. Masclet
Yemenia airplane: © Patrick Mützenberg | Wikimedia GFDL 1.2