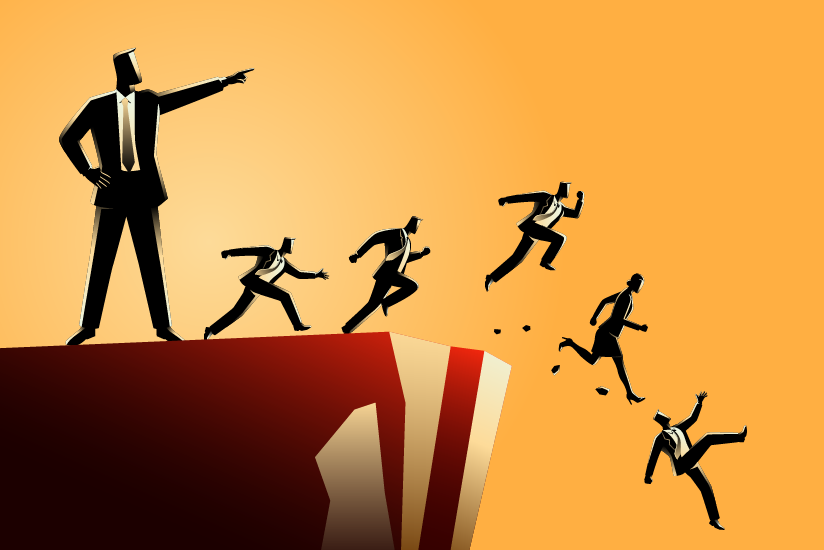 It often is said that safety starts at the top, which can be a good thing or a bad thing. A company's CEO can set an exemplary standard for ensuring the delicate balance between productivity and safety. Or, as sometimes happens, an organization's top executive can create significant safety risk by focusing too much on profit and production and not enough on identifying and mitigating risks.
This dichotomy can result in a quandary for a safety manager or department faced with figuring out how to mitigate the potentially significant safety hazard associated with a CEO. One of the elements of a safety management system (SMS) is safety risk management (SRM). SRM includes the management of change (MOC), which is used to manage significant changes that might introduce new safety risks, such as new aircraft, new routes, or mergers. It also includes changes to management personnel — such as a new CEO. And this is where it gets interesting.
Let's say you are the safety manager of an airline. Your SMS is up and running and you are doing a great job identifying hazards and mitigating risks on a daily basis. Then you get the news that a new CEO will be joining the airline in the next few months. The new CEO, unfortunately, is known to have a management style that isn't focused on safety. Your job, as the safety manager, is to conduct an MOC case and mitigate the risk(s) so that they are as low as reasonably practicable (ALARP). That's going to be challenging.
Of course, your operation may have an incumbent CEO who has been, and continues to be, a significant threat to flight safety. Risk mitigation in this situation is going to be even more challenging. Either way, the process will be the same. You begin your MOC and come up with something like this:
Top-Level Hazard
The CEO has a demonstrated history of putting profit ahead of safety.
Associated Hazards (just a few examples):
Inadequate maintenance;
Suppressed safety information/communication;
Employee fatigue; and,
High employee turnover rate.
As the safety manager, you are faced with a difficult task. You need to either eliminate that hazard or reduce its associated risks so that they are ALARP. How would you handle this MOC process? Where do you think your risks would fall on the risk matrix?
Figure 1 — Risk Matrix and Management Criteria Indices
Source: Bob Baron
If your assessment reveals that the risks are in the range of red (unacceptable) and orange (risk control/mitigation requires management approval), you will be faced with quite a conundrum. To complicate matters further, your risks might require management approval if there are financial resources that need to be allocated to mitigate the risks. That management approval may very well have to come from the CEO who is the source of the risks; the same CEO who doesn't want to spend money on safety. Vicious circle.
Risk management is all about managing the likelihood and consequences of identified risks. To manage a risk, we can reduce the likelihood of the risk outcome(s), reduce the consequences of the risk outcome(s), or a combination of both. Better yet, if the top-level hazard can be eliminated, that would mitigate many of the safety risks associated with that particular hazard. In some cases, removing the executive in question from his or her position might be the best option. Safety hazards that present unmitigable, unacceptable risks that compromise safety could lead directly to an accident.
CEOs are powerful people. They have risen to their positions because of hard work and dedication. In most cases, there is no malice intended when a CEO tries to make an airline profitable. However, there have been a few CEOs who weigh the scales disproportionately toward production at the expense of safety, which can put the airline in a region of unacceptably high risk.
So how do you, as the safety manager, address the CEO who is a significant safety hazard? Basically, you have three options:
Option 1: Do Nothing
Addressing the CEO about this is a precarious situation. It's awkward and it's uncomfortable. Thus, a safety manager may hesitate to go into action, or may just ignore the problem completely, perhaps hoping it will go away or work itself out. Perhaps a "kick the can down the road" mentality sets in. Either way, the safety manager may have to deal with cognitive dissonance as a side effect of inaction. If something catastrophic happens later, the safety manager may be considered part of the problem rather than part of the solution.
Option 2: Educate
This is the preferred solution, assuming the CEO is open to education about the critical balance between production and safety. In this case, it is also a good opportunity to explain that safety is an investment rather than an expense. A safe airline will be a more profitable airline.
On the other hand, if the CEO is recalcitrant, none of this education or elucidation will matter. It's only a matter of time before the holes in the Swiss cheese start to line up, if they have not already.
Figure 2 — The Reason Model and Accident Causal Chain
Source: Adapted from Reason, James. Human Error. New York: Cambridge University Press, 1990.
Option 3: Oust
That's right — fire the CEO. It's not a good match. I know what you're thinking — easier said than done. You are absolutely right. And very rarely is an airline CEO removed for safety-related performance. Typically, CEOs are removed for things such as poor financial performance or ineffective leadership.
Removing a CEO may be very difficult. A safety argument will probably not carry as much weight as a bad financial quarter (unless of course the losses were due to an accident — that will get much more scrutiny).
Also, depending on the organization structure, firing a CEO may only be possible through a Board vote. Or, it could get a lot more complicated. In some business structures, there is no legal way to fire a CEO. In that case, Option 2 may be the only chance of averting significant safety events.
Most CEOs do an exceptional job of balancing the scales between production and safety. However, as shown in the examples in this paper, there are some CEOs who clearly put profit ahead of safety, and by doing that, they themselves become one of the biggest threats an airline will ever face — a threat that no SMS will be able to defend against.
Bob Baron, Ph.D., is the president and chief consultant of The Aviation Consulting Group. He conducts extensive training, research and program implementation in human factors, SMS, crew resource management and line operations safety audits. He consults with, and provides training to, hundreds of aviation organizations worldwide.
---
The opinions expressed are the author's and do not necessarily reflect the opinion of Flight Safety Foundation.
---
Featured image: Illustration, Susan Reed; base image © rudall30 | VectorStock