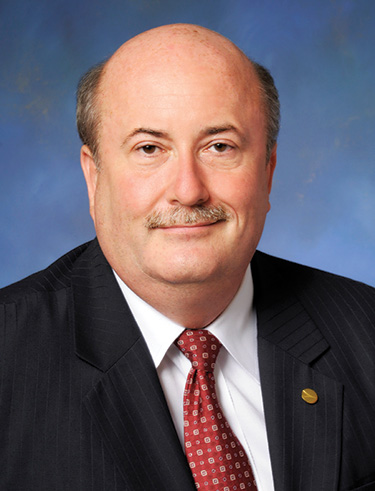 I was winding down from engagement in another flurry of news media stories, and thinking that many of our members probably don't understand Flight Safety Foundation's relationship with reporters, or are not even aware of all the things we do with the media.
One big reason the Foundation engages aggressively with the media is to give safety professionals the room they need to do their jobs.  Today, there is no shortage of people who understand safety, but these people endure a lot of interference from politicians, judges and policymakers. When an aviation safety event finds its way into the public spotlight, these politicians are compelled to respond. That means the Foundation has to reach out quickly to global media outlets to provide a balanced viewpoint.  We put the situation into a reasonable context and may suggest reasonable actions.  If people insist on being unreasonable, we are in a position to clearly point that out.
Last year, a controller in Washington fell asleep on duty, which resulted in public outrage. The immediate political reaction was to fire a lot of people and put in place a bunch of draconian rules.  We worked with dozens of media outlets to explain why this wouldn't be the best decision, as it wouldn't solve the problem. Our effort helped moderate the situation.  It made room for more reasonable solutions to be heard.
There was a similar political reaction this year following two fatal crashes in Nigeria. Nigeria has been moving in a very positive direction since the tragic years of 2005 and 2006.  But when the recent accidents occurred, local media and politicians threatened to undo the hard-won reforms that had already been put in place.  The Foundation worked behind the scenes to shape the global coverage and send a strong message encouraging Nigeria to stay the course.
Another reason we engage with journalists is to advance views that are critical to the criminalization issue and data protection.  We focused world attention on those subjects following the Gol mid-air in Brazil, the Concorde trial and the 15-year Air Inter prosecution.  We also have been very vocal about rulings in Italy that have directly interfered with accident investigations.
Finally, we often engage with the media because we need to help them get the story right, or correct it when it is wrong.  Following the tragic crash that killed high-ranking members of the Polish government in 2010, we had endless conversations with the Russian and Polish media, helping them understand that this horrible tragedy was an ordinary CFIT, not a conspiracy.  More recently, we had the unpleasant job of pointing out to the world that the Washington Post had gotten a story wrong.  They took an embarrassing ATC blunder on a clear day at Washington Reagan National Airport and turned it into a sensational tale of a near-death experience that made headlines around the world.
The result of all this is that you will see Flight Safety Foundation experts quoted in publications all around the world. We use our position and reputation as an international, unbiased safety organization to help reporters understand the latest safety news. It is a big job influencing the way aviation safety is covered in the world. We can't engage on every issue, but if we miss an important one, please let us know. We are not doing this for fun. We are doing it for you.