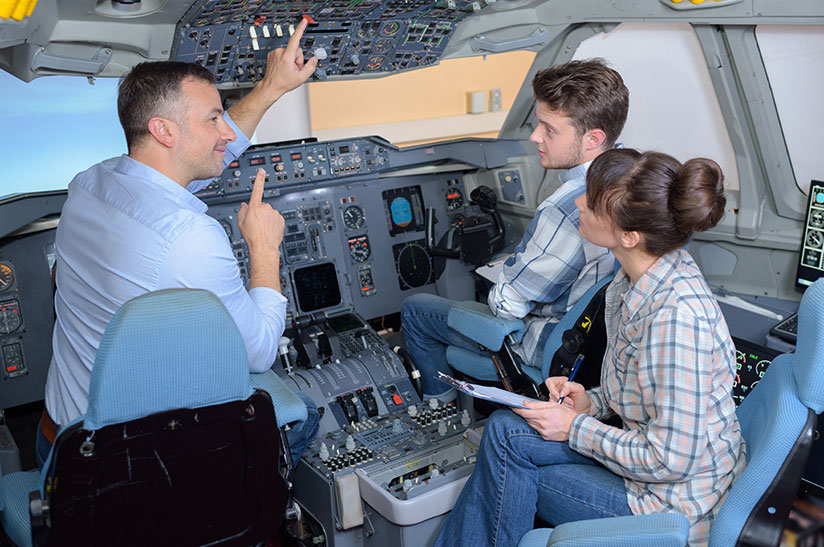 Officials of the U.S. colleges and universities that offer professional pilot degree programs say the demand for new airline pilots is making it difficult for them to recruit and retain flight instructors, according to a report by the Government Accountability Office (GAO).1
In a report released in late May, the GAO said that school representatives told the agency's investigators that recruiting and retaining flight instructors is their greatest challenge, and that many flight instructors are leaving their jobs as soon as they meet the minimum qualifications for airline work.
"Instructors who aspire to be airline pilots are rapidly accruing the flight hours necessary to qualify and are obtaining employment as soon as they are eligible," the report said. "In addition, regional airlines have recently increased hiring, generating high turnover among flight instructors, who are traditionally their main source of new pilots."
During its study, conducted from September 2016 until shortly before the report's release, the GAO identified 147 colleges and universities in the United States that offer professional pilot degree programs. Of these, GAO investigators interviewed representatives of 18 schools.2
"Representatives from nearly all (16 of 18) of the schools identified recruiting and retaining flight instructors as a great or moderate challenge, and a majority stated that it was their greatest challenge affecting their ability to produce pilots," the report said. "According to representatives from three aviation industry stakeholders, in the current environment, some schools are unable to recruit and retain enough flight instructors to train all the pilots that they otherwise have the resources to accommodate in their pilot programs."
Representatives of two schools said they had turned away qualified students because of a lack of flight instructors, the report said.
The report noted that aviation stakeholders have for several years expressed concerns about a shortage of qualified pilots to meet current and future demand from U.S. airlines, in part because of an increased rate of retirements but also because of the continuing increase in air traffic and changes in first officer qualification requirements.
Those changes involve the rule — implemented in 2013 as the result of a 2010 law — that first officers must possess an airline transport pilot (ATP) certificate, which requires them to have at least 1,500 hours of flight experience. (Some exceptions allow pilots with fewer than 1,500 flight hours, including military pilots and graduates of collegiate aviation schools, to receive a restricted-privileges ATP.)
An earlier report by the GAO included estimates from the U.S. Federal Aviation Administration (FAA) and other industry stakeholders that pilots would need an additional one to two years to meet the 1,500-hour requirement.
The new report said, "Consistent with airline representatives' views from our prior report, regional airline association representatives have recently cited the revised first officer training requirements and several other factors as contributing to a tight pilot labor market. By increasing the minimum number of required flight hours for a first officer, entry into the airline pilot profession may take longer, which may decrease the pool of eligible pilots that mainline and regional airlines can hire as a first officer."
Some of those interviewed, however, said that the more demanding requirements for first officers have actually helped collegiate flight schools retain their flight instructors longer than they would have before the 2013 change. They reasoned that, because the change increased the minimum flight time required for a first officers, "instructors continue to instruct longer than they might have otherwise." They said that without the new requirements for first officers, their situation would be even more challenging.
The report said that, in addition to the challenge for school management, the high turnover rate among flight instructors may interfere with the effectiveness of student pilot training. The document quoted a representative of a pilot association as saying that the quality of instruction declines when students are faced with a turnover in instructors because of the resulting loss of instructional continuity.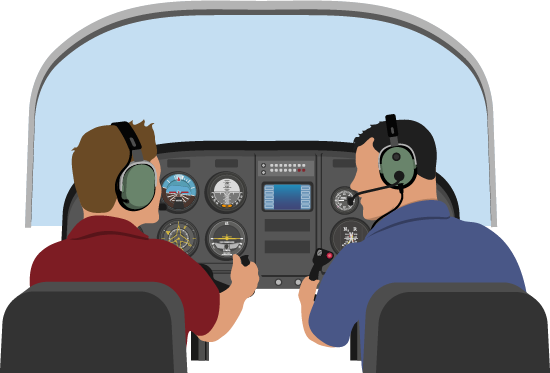 A number of those interviewed acknowledged that they have always expected turnover among instructors "because most pilots do not pursue flight instruction as a long-term career," the report said, noting that many use their flight instructor jobs as an opportunity to accumulate the required flight time for a job with an airline, "which commands a higher salary and greater prestige." Flight instructors typically seek airline employment as soon as they are eligible, most school representatives said.
The report added, "Regardless, the rate of turnover in recent years has increased, according to selected school and other aviation industry representatives. … Stakeholders have stated that in recent years, airline industry growth, increasing pilot retirements and other factors … have caused commercial airlines to accelerate pilot recruitment, ultimately causing pilots to move through instructor ranks more quickly."
Decline in Certificate Holders
The report cited earlier GAO research that found that, in the mid-2000s, larger regional airlines had minimum flight-time requirements of between 800 and 1,000 flight hours for first officer candidates — considerably higher than the 250-hour minimum that the FAA allowed at the time. In previous years, applicants typically needed between 1,500 and 2,000 flight hours to be considered competitive.
Earlier research found that the number of pilot certificate holders decreased by about 1 percent between 2000 and 2012, that fewer students were completing pilot training programs in 2012 than in 2001 and that some regional airlines were experiencing difficulty finding and hiring enough qualified airline pilots. In recent months, some regional airlines have eliminated some routes or reduced the number of flights, the report said, and in some cases, the airlines have attributed their actions to a lack of qualified pilots.
More recently, however, the school representatives have identified an increase in the number of students applying for and enrolling in student pilot programs at collegiate aviation schools, the report said. The report said the increase may stem from the belief among students that pilot career opportunities have increased and there is "a greater likelihood of a secure and lucrative career path."
High Costs
Nevertheless, school representatives said that the high cost of a professional pilot degree program remained a challenge in recruiting and retaining student pilots. In addition to general college tuition and related costs, professional pilot students can spend more than $100,000 on flight training, the report said.3
The report said the GAO found no comprehensive data on the number of student pilots being trained at collegiate aviation schools. Enrollment figures reported to the FAA at schools certificated by the agency showed a range from five professional pilot students to 850, the report said, adding that most schools had fewer than 100 students in their pilot programs. Of the 18 schools where representatives were interviewed by GAO investigators, 15 said enrollment had increased over the past five years.
New Alternatives
Some of the school representatives interviewed by the GAO said they have moved to address their recruiting problems, including eight schools that increased flight instructor compensation, including pay, tuition and health benefits. Representatives of five schools said they had broadened their recruiting efforts to attract instructors who were not among their own graduates, and four said they had begun offering free training for additional ratings. Others said they were attempting to provide other on-the-job amenities, or that they had begun to focus recruitment efforts on retired pilots who were likely to become long-term flight instructors.
School representatives also suggested other actions that they believed would benefit both flight schools and airlines. For example, a representative of one state university said it had reached agreement with an airline to hire its graduates as part-time pilots, allowing the university to employ them as part-time flight instructors.
"The school is attempting to go one step further by negotiating agreements whereby airlines will not hire its instructors until the school is ready to relinquish them," the report said. "According to the school's representatives, two regional airlines have recognized that keeping instructors at the school longer could be to their benefit, increasing the school's capacity to produce more pilots that the airlines will then hire."
The representative of another school told GAO investigators that it has recommended that airlines change their seniority system in order to issue seniority numbers to pilots while they are still instructors, "which could reduce the strong incentive to become an airline pilot as quickly as possible," the report said.
Notes
GAO. GAO-18-403,

Collegiate Aviation Schools: Stakeholders' Views on Challenges for Initial Pilot Training Programs

. May 15, 2018.
These collegiate aviation schools with professional pilot degree programs are a major source of new commercial pilots, along with the military and non-collegiate flight schools. The report identified non-collegiate flight schools as either vocational pilot schools or instructor-based pilot schools, which were defined as "either an individual for-hire flight instructor operating as a single-instructor school at a local airport or a more traditional training school with a small physical facility located at a particular airport."
GAO. GAO-12-117,

Initial Pilot Training: Better Management Controls Are Needed to Improve FAA Oversight

. Nov. 4, 2011.
Featured image: © auremar | Adobe Stock
Flight instructor: © shaineast | VectorStock