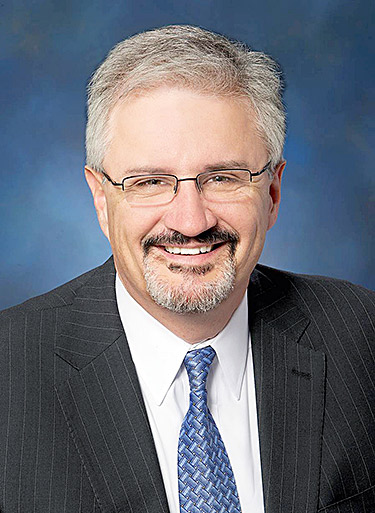 Alarm bells are ringing in Washington. They are difficult to hear over the din of the U.S. presidential election, but aural alerts are sounding as the prospect of $1.2 trillion in automatic, mandatory federal budget cuts over nine years, beginning with the fiscal 2013 budget, grows more real. Elected officials, political appointees, civil servants, lobbyists and special interest groups all are worried about the across-the-board budget cuts known as "sequestration" and the possible short- and long-term ramifications.
The story behind sequestration is long and sordid, but basically a bipartisan congressional "super committee" late last year failed to identify $1.5 trillion in specific deficit reduction targets for fiscal year 2012, which began in October 2011, through fiscal year 2021. The Joint Select Committee on Deficit Reduction's inability to overcome the Republican vs. Democrat dynamic triggered sequestration under the Budget Control Act. Unless Congress acts to halt sequestration, which still is a possibility, budget cutting will begin in January.
In mid-August, the Aerospace Industries Association (AIA), which represents U.S. aerospace and defense manufacturers and suppliers, released a study, Economic Impacts of FAA Budget Sequestration on the U.S. Economy, which said the U.S. Federal Aviation Administration (FAA) could see sequestration-forced budget cuts of $1 billion a year over nine years. Such a loss of funding could cost the country up to 132,000 aviation jobs, tens of millions fewer passenger enplanements per year and the loss of 1 billion pounds or more of air freight annually as system capacity shrinks because of control tower closures, air traffic controller layoffs and other personnel and infrastructure cutbacks. The budget cuts also could have a devastating impact on full implementation of the Next Generation Air Transportation System, more commonly known as NextGen, which currently is scheduled for 2025.
In releasing the study, which was conducted by Philadelphia-based economic consulting firm Econsult Corp., AIA President and CEO Marion C. Blakey said, "With proper funding, the FAA can be both safe and efficient. Under sequestration, the air traffic control system will be hobbled for decades, leaving travelers, shippers and our economy in the lurch."
But while the system might be hobbled, Blakey was adamant that safety will not be affected, and an AIA spokesman later confirmed those comments. "We have been very insistent in our commentary that FAA will never forsake safety," the spokesman told me. "Safety is the cardinal rule."
Still, there is cause for concern. How does an agency absorb a blow of that potential magnitude and not falter, if only briefly? If sequestration results in significant layoffs among controllers and other safety-critical personnel, such as inspectors, can FAA shrink the system fast enough and efficiently enough to avoid a possibly dangerous additional workload being dropped on the remaining professionals? And what about the human factors, the stress of uncertainty and its impact on performance?
As former Transportation Secretary Norman Mineta said in August, "The FAA is a critical safety organization that regulates our national air transportation system. Putting it at risk is a folly beyond comparison.
The Econsult study is available at secondtonone.org.