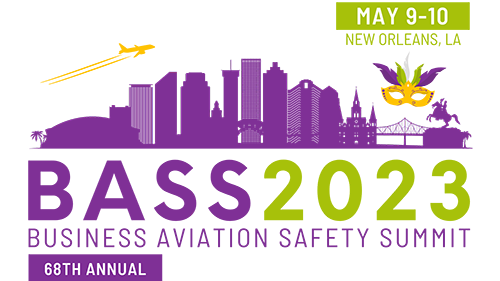 BUSINESS AVIATION SAFETY SUMMIT
Sheraton New Orleans, 500 Canal St, New Orleans, LA 70130
Register
Buy 3 Registrations - Get 1 Free!
Early Bird Rates End April 15 - Register Today!
BASS is recognized as the premier forum for the discussion and exchange of safety information for corporate and business aviation operators. It is the ideal venue to connect with hundreds of aviation safety professionals, including some of the most influential leaders from across the industry. This summit is a one-stop resource where key decision makers can exchange information on the latest developments impacting their business. Examples of summit participants include corporate flight department executives, chief safety officers and pilots, aviation education professionals, regulators, and more.
Flight Safety Foundation/NBAA Member

$795
Effective: April 16, 2023
Flight Safety Foundation/NBAA Member

$1,100
Additional Registration Information
All fees in U.S. Dollars.
Registration fees include all meeting materials; admission to general sessions and the exhibit hall; continental breakfast, lunch, and refreshment breaks; Welcome
 Reception.
Forms of payment accepted: Visa, MasterCard, American Express, check, and wire transfer.
FSF/NBAA STUDENT MEMBERS: In order to qualify for the Student FSF / NBAA Member reduced rate, you must be a full-time student enrolled in an accredited school and must show a valid student I.D. when picking up your badge on-site. Part-time students or students who are employed full-time are not eligible for this special rate.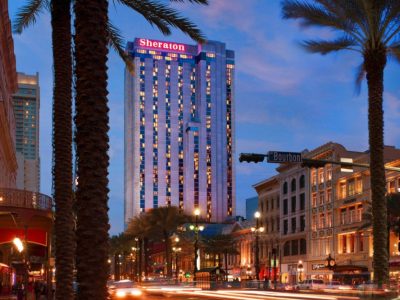 THREE & FREE. Organizations that register and pay at the full conference rate for three participants from the same company will automatically receive the fourth registration for FREE on the checkout page! If you need assistance, contact events@flightsafety.org.
Full conference registrants can pay a nominal fee of US $75 to bring a guest to the Monday evening Welcome Reception. A guest cannot register on their own. Guests must be accompanying a full conference registrant and must not work in an industry related position. Co-workers or associates in the industry do not qualify. Guests must be at least 21 years of age. Guest registration includes admission to the Welcome Reception only. It does not include education sessions, invitation only events, continental breakfast, breaks or lunch meal functions.
The 68th Business Aviation Safety Summit is Jointly Organized By