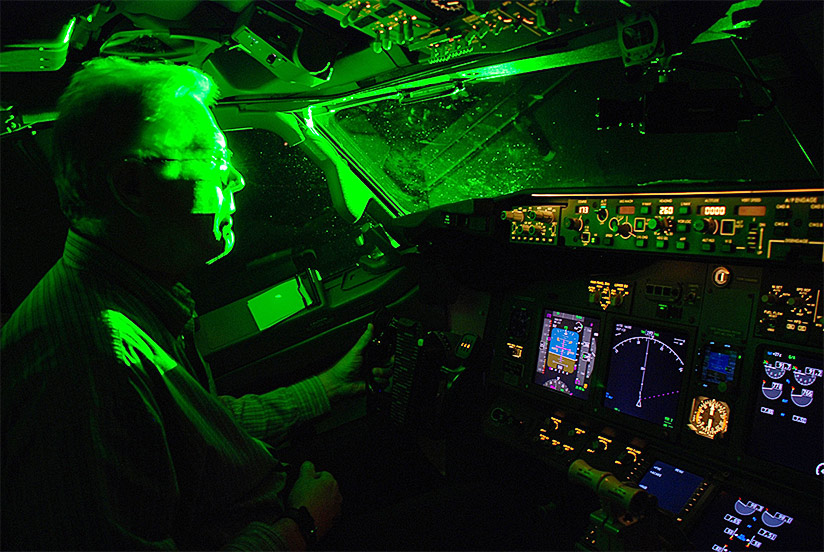 Transport Canada on Thursday implemented new restrictions on battery-powered, hand-held lasers in an effort to reduce the number of laser strikes on aircraft. The restrictions apparently are an interim step while permanent regulations are developed.
Effective immediately, it is illegal to possess a battery-operated, hand-held laser of more than 1 milliwatt outside of a private dwelling without a legitimate purpose, such as for work, school or educational purposes, according to a Transport Canada news release. The interim order applies to municipalities within the greater Montreal, Toronto and Vancouver regions, and within a 10 km (6.2 mi) radius around any airport or certified heliport across Canada.
In 2017, Transport Canada received 379 reports of laser attacks in Canadian airspace, and 63 through the first four months of 2018, the agency said.
The new measure allows Transport Canada and delegated law enforcement authorities to issue fines on the spot to anyone who possesses a hand-held laser within a prohibited zone without a legitimate reason. The maximum fines are C$5,000 for individuals and C$25,000 or corporations.
Also, Transport Canada is designating laser attacks on aircraft as offenses subject to immediate fines under the Canadian Aviation Regulations.
"I take very seriously the increased risk to aviation safety and to people on the ground caused by lasers," Marc Garneau, Canada's minister of transport, said in the release. "That is why I am proceeding with these new safety measures which take effect immediately — to enhance the safety of aviation and the public while we work to bring into force permanent regulations."