ALEXANDRIA, Virginia — Acting U.S. Federal Aviation Administration (FAA) Administrator Billy Nolen and Delta Chief Executive Officer Ed Bastian will be keynote speakers at Flight Safety Foundation's 75th annual International Air Safety Summit (IASS), scheduled for Nov. 7–9 in Atlanta. IASS 2022 will be held at the Omni Atlanta Hotel at CNN Center.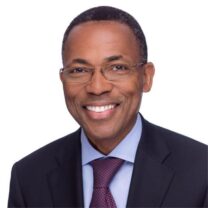 Administrator (Acting) Nolen, who was FAA associate administrator, Aviation Safety, when appointed to his current role in April, will speak during the opening session on Monday, Nov. 7. Day 2 will open with remarks from Mr. Bastian, who held multiple leadership roles at Delta before being named CEO in 2016.
"We are excited to have Billy and Ed join our safety summit, as we celebrate 75 years since the Foundation's inception," said FSF President and CEO Dr. Hassan Shahidi. "Both have been steadfast advocates of safety who understand the value of safety leadership and the importance of continuously improving safety culture in our industry."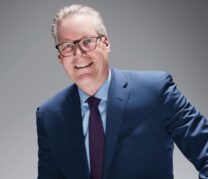 IASS 2022 will feature sessions on the science of human factors, mental health and well-being, building and maintaining a safety culture, safe integration of advanced air mobility, sustainability, external threats to aviation safety, and a post-pandemic approach to operations, among other critical topics.
Also during IASS, the Foundation will host an awards dinner during which the Jerome Lederer Safety Leadership Medal and the David Morrison Innovation Award will be presented. Both awards are named after FSF founders. The dinner is scheduled for the evening of Nov. 7 and will be held at the conference hotel. The winners of these two prestigious awards will be announced shortly.
More information on the IASS program and registration details are available on the IASS 2022 page on the Foundation website. Conference rates on hotel rooms will be available only through Oct. 14.
###
About Flight Safety Foundation
Flight Safety Foundation is an independent, nonprofit, international organization engaged in research, education, advocacy and communications to improve aviation safety. The Foundation's mission is to connect, influence and lead global aviation safety.
Media Contact:
Frank Jackman
Director, Communications and Research
+1 703.739.6700, ext. 116
jackman@flightsafety.org