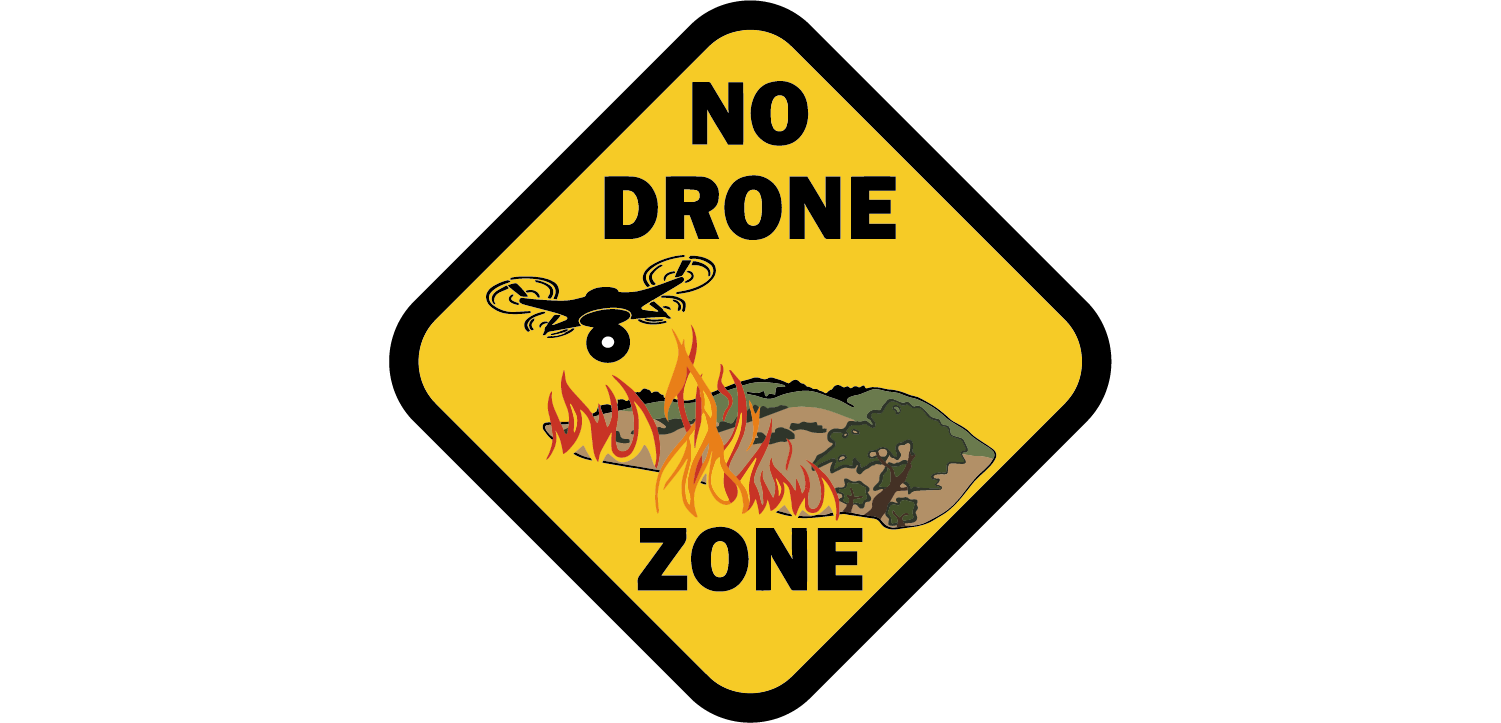 The U.S. Federal Aviation Administration (FAA) is warning drone operators to avoid unauthorized flights near wildfires or face civil penalties totaling more than $20,000.
"If you fly your drone anywhere near a wildfire, you could get someone killed," the FAA warned earlier this week. Unauthorized drone flights not only constitute a collision hazard for fire fighting aircraft but also can distract pilots of firefighting aircraft, the FAA said.
"If you own a drone, do not fly near or over a wildfire," said FAA Acting Administrator Dan Elwell. "It's against the law, and firefighting aircraft could be grounded, disrupting time-critical fire fighting efforts. Your hobby is not worth another person's life."
Intrusions by unauthorized drones into fire traffic control areas have repeatedly forced the suspension of aerial firefighting operations ("Fire Traffic Control," ASW, 7-8/16), and reports from wildland fire agencies indicate the extent of the disruptions.
For example, the FAA cited several such reports: "Drone spotted by pilot at eye level during [helicopter] bucket work." "[S]potted a drone over fire. All helicopter operations shut down." "UAS [unmanned aircraft system] intrusion into TFR (temporary flight restriction). Helicopters disengaged from fire."
Jennifer Jones, spokeswoman for the U.S. Department of Agriculture Forest Service at the National Interagency Fire Center in Boise, Idaho, said, "Most members of the public would never dream of standing in front of a fire engine to stop it from getting to a wildfire, but that's essentially what they're doing to aerial firefighting aircraft when they fly a drone over or near a wildfire."
Unauthorized drone operations that interfere with wildfire suppression, law enforcement or other emergency response can result in civil penalties of more than $20,000 and possible criminal prosecution, the FAA said.
Image: U.S. Department of the Interior, Bureau of Land Management