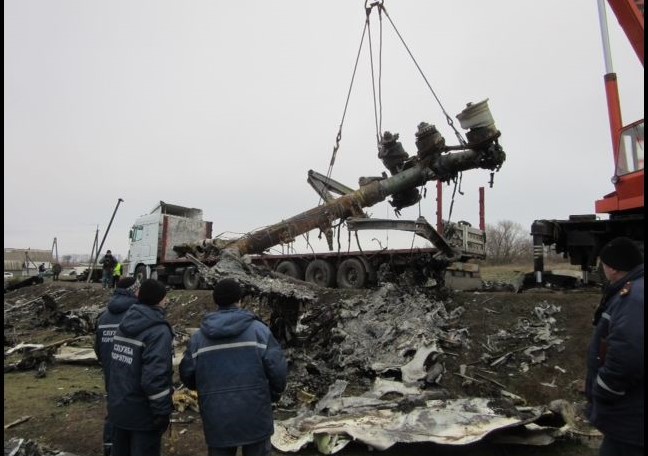 The Dutch Safety Board, which issued 11 recommendations about flying over conflict zones in its final report on the 2014 downing of Malaysia Airlines Flight 17 (MH17) over Ukraine, Thursday said it is launching an investigation to assess the follow-up on its recommendations. The Board said it wants to determine the measures that parties have taken regarding airspace management in conflict zones and regarding the sharing of information about threats.
The Board also said it will look at how operators take into account overflying conflict zones in their risk analyses. The investigation started Thursday, but no end date was indicated by the Board.
MH17, a Boeing 777-200, was flying from Amsterdam, Netherlands, to Kuala Lumpur, Malaysia, on July 14, 2014, when, according to the Board's investigation report, it was brought down by a Buk surface-to-air missile launched from the eastern part of Ukraine, where an armed conflict was taking place. All 298 passengers and crew were killed.
In the final report, released in October 2015, the Board concluded that Ukraine had sufficient reason before July 14, 2014, for closing the airspace above Eastern Ukraine as a precaution. The investigation also revealed that none of the parties concerned recognized the risks that the conflict in that part of Ukraine posed to overflying civil aviation. The Board's recommendations were intended to improve management of the risks associated with flying over conflict zones worldwide.
In September 2016, the Dutch Safety Board said it would assess in 2018 the adequacy of the follow-up to its recommendations to improve the management of risks associated with flying over conflict zones.
Photo credit: Dutch Ministry of Defense via Dutch Safety Board