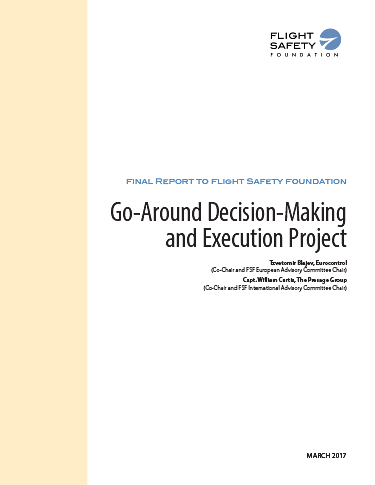 ALEXANDRIA, Va. — Flight Safety Foundation on Tuesday released the final report of its Go-Around Decision-Making and Execution Project to Foundation members. The report will be released more broadly on March 27.
To read or download the report, click here.
###
About Flight Safety Foundation
Flight Safety Foundation is an independent, non-profit, international organization engaged in research, education, advocacy and publishing to improve aviation safety. The Foundation's mission is to be the leading voice of safety for the global aerospace community.
Foundation Contact:
Greg Marshall, Vice President, Global Programs
marshall@flightsafety.org