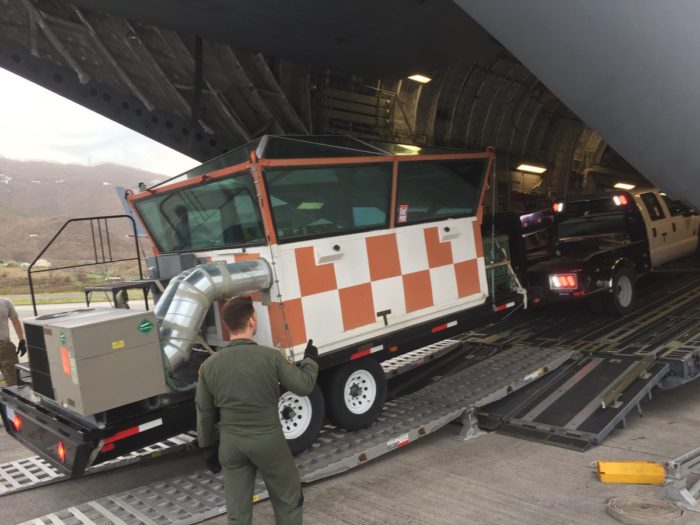 A fully staffed mobile air traffic control tower is now operational at Cyril E. King International Airport in St. Thomas, U.S. Virgin Islands, the Federal Aviation Administration (FAA) said Wednesday. The tower is supporting relief flights — as well as limited commercial flights — into the area, which was ravaged by Hurricane Irma.
The airport's permanent tower was badly damaged by the storm, and controllers managed air traffic from a tent on the airfield for several days before the tower arrived. FAA said it is shuttling controllers back and forth from San Juan, Puerto Rico, to staff the facility.
The mobile tower was airlifted to St. Thomas from Boise, Idaho, in a U.S. Air Force C-17, along with a trailer and truck to unload it. The tower is equipped with an engine generator, an air conditioner, four radios for the air traffic controllers and instruments to measure barometric pressure, as well as wind speed and direction, FAA said.