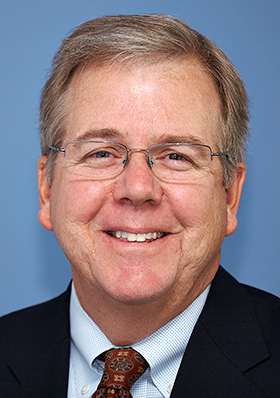 Former Flight Safety Foundation Board Chairman Ken Hylander, a retired senior executive with Delta Air Lines, has been named executive vice president and chief safety officer at Amtrak, the passenger rail operator announced Tuesday. Hylander will report directly to Amtrak President and CEO Richard Anderson, who previously was CEO at Delta and Northwest.
"We are improving safety at Amtrak. Keeping our customers and employees safe is our most important responsibility, and a high quality safety management system [SMS] is a requirement for Amtrak," said Anderson. "Ken is a recognized leader in the implementation and operation of SMS, and his experience will be instrumental in helping build our safety culture."
The U.S. National Transportation Safety Board (NTSB) has recommended that Amtrak implement an SMS program, and Amtrak says it endorses this NTSB recommendation.
Hylander is a member of the FSF Board of Governors, and was board chair for three years until late 2017, when he was succeeded by John Hamilton, vice president of engineering at Boeing Commercial Airplanes. Hylander retired from Delta as senior vice president, corporate safety, security and compliance, and was responsible for management and performance of the airline's overall safety and security programs. Before Delta's merger with Northwest, Hylander was senior vice president, safety and engineering, and chief safety officer at Northwest. He also spent 17 years at United Airlines.
"We are thrilled that Ken has been named chief safety officer at Amtrak," said Foundation President and CEO Jon Beatty. "Ken is a consummate professional and is the right person for the job. We wish him well in his new endeavor and stand ready to offer any support he may need."