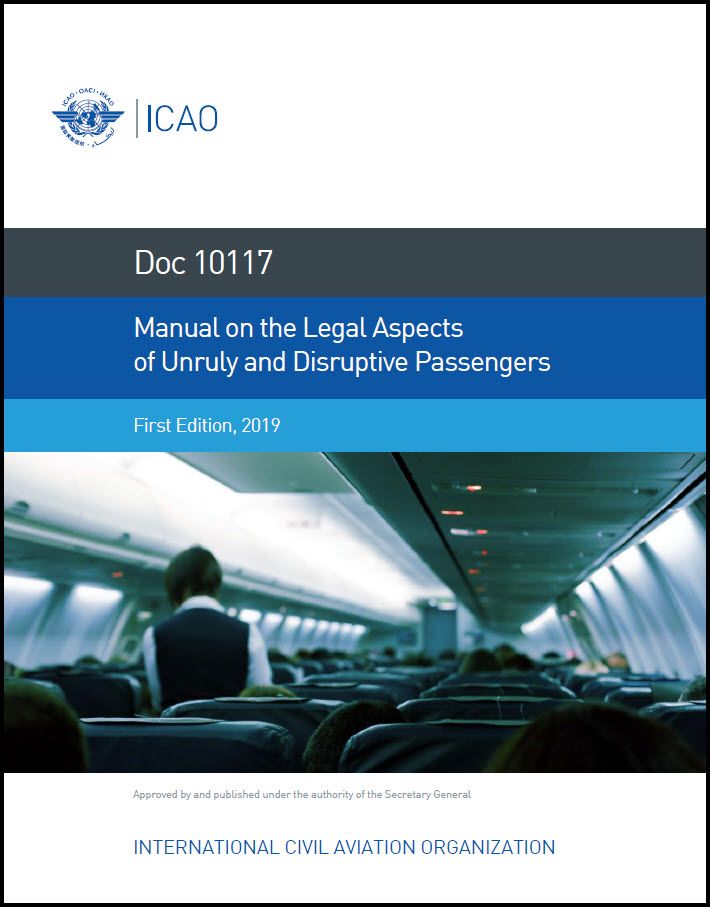 The International Civil Aviation Organization (ICAO) has issued new legal guidance on the most appropriate methods of managing disruptive and unruly passengers.
The Manual on the Legal Aspects of Unruly and Disruptive Passengers (Doc 10118) was published earlier this month and officially announced last Friday in Montreal by ICAO Secretary General Fang Liu and Alexandre de Juniac, director general and CEO of the International Air Transport Association (IATA), which worked with ICAO to produce the guidance.
"Unruly and disruptive passenger conduct can pose distinct threats to the safety and security of aircraft, flight crew and passengers," Liu said. "It can also generate costly disruptions to airlines and passengers alike in situations when aircraft must be diverted to manage these incidents."
The new guidance would help nations develop a harmonized approach to problems associated with unruly passengers while adhering to their own national laws, de Juniac said, adding that the manual "covers many practical measures for consideration by policymakers, including 'on the spot' fines to boost enforcement action."
In remarks prepared for delivery to an IATA meeting earlier this month in Seoul, South Korea, Paul Steele, IATA senior vice president for member external relations, said that, since 2007, the association has collected 66,000 reports involving unruly passengers. In 2017 alone, one incident was reported in every 1,053 flights. Of special concern, Steele said, was the increase in the most serious, sometimes life-threatening, incidents.
Steele said that IATA endorsed a two-part strategy in 2014 to address the problem — "enhance international air law so that we make it clear that unruly passenger behavior will not be tolerated, and there will be consequences for those who endanger safety and good order" and "work to ensure that the industry is doing all it can to prevent unruly incidents."
He added that a major problem has been that, after an airline turns over unruly passengers to local law enforcement, those local authorities often release the passengers without charging them, in part because the country where the aircraft is registered has jurisdiction over such offenses. A provision to transfer jurisdiction to the country where the aircraft lands has been approved by an ICAO convention but has not yet been ratified by the required number of ICAO member nations.