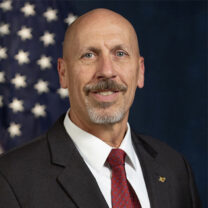 ALEXANDRIA, Virginia — U.S. National Transportation Safety Board (NTSB) Member Michael Graham will be the Day 2 keynote speaker at Flight Safety Foundation's 67th Business Aviation Safety Summit (BASS) next month in Savannah, Georgia. BASS 2022 is scheduled for May 10̵–11 at the Westin Savannah Harbor and will be the Foundation's first in-person event since the start of the global COVID-19 pandemic.
Graham, a former Naval aviator, demonstration and production test pilot, and a long-time business aviation safety leader, will address the normalization of deviations and the cumulative impact this can have on safety. He will also discuss safety management systems and how they can help curb a willingness to accept too much risk.
"We are excited to have Member Graham back at BASS and on the agenda," said Foundation President and CEO Dr. Hassan Shahidi. "He is a widely respected safety leader and will bring a valuable perspective for BASS attendees."
Graham joined the NTSB in January 2020. In 2019, while he was director of flight operations safety, security and standardization at Textron Aviation, Graham was presented with the Foundation's annual Business Aviation Meritorious Service Award for "his tireless advocacy in advancing safety in business aviation."
For more information, to review the agenda and to register for BASS, please follow this link to the BASS 2022 webpage.
###
About Flight Safety Foundation (www.flightsafety.org)
Flight Safety Foundation is an independent, nonprofit, international organization engaged in research, education, advocacy and communications to improve aviation safety. The Foundation's mission is to connect, influence and lead global aviation safety.
Media Contact:
Frank Jackman
Director, Communications and Research
+1 703.739.6700, ext. 116
jackman@flightsafety.org