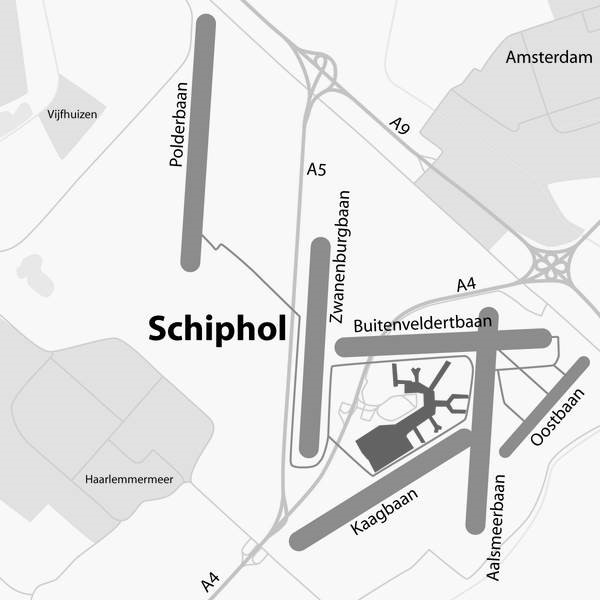 The complexity of the infrastructure and everyday operations at Amsterdam Airport Schiphol are contributing to safety risks at the airport, one of Europe's main civil aviation hubs, according to a new report by the Dutch Safety Board.
The report, released this month, said safety issues receive inadequate attention in airport decision-making processes.
"For example, there is no single criterion for assessing the overall safety performance of air traffic at and around the airport, or for which the state can be accountable," the report said.
The report said the Safety Board found complexity in the airport's design, layout and operation and in its handling of air traffic, which is becoming more difficult as air traffic increases.
The board also found shortcomings in the way safety is implemented, including the testing of decisions against the air traffic control (ATC) standard "in which maximum acceptable accident risk per flight is defined for the [ATC] system," in safety cooperation and in the state's limited responsibility for safety.
he report's recommendations included a call for development of "a new, future-proof operational concept for handling air traffic … that will mitigate current and future safety risks"; implementation of a shared vision for safety, as well as an integrated safety management system for airlines and ATC; and adoption by the government of plans that "flesh out the role of the party with final responsibility for the safety of air traffic at and around Schiphol."