Flight Safety Foundation Virtual BASS 2020

Virtual BASS
April 29 – 30, 2020
As the COVID-19 pandemic continues to make a global impact, Flight Safety Foundation has adapted our annual Business Aviation Safety Summit (BASS) into a virtual event. BASS 2020 will take place April 29th – 30th and consist of two daily webinar sessions, four in total – each with its own subject.
Virtual BASS – Opening Keynote 
Federal Aviation Administration (FAA) Administrator Steve Dickson will give the keynote address in the opening session on April 29th. He was sworn in as the FAA administrator in August 2019. Administrator Dickson has a long history as an aviation safety advocate. Recently retired as Senior Vice President of Flight Operations for Delta Air Lines, he has also served as a U.S. Air Force Officer and F-15 pilot. Mr. Dickson has additionally captained Airbus A320 aircraft and flew Boeing 727s, 737s, 757s, and 767s during his career.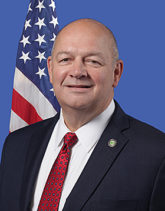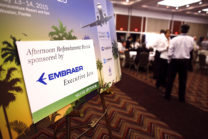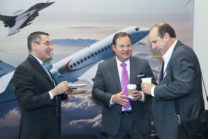 Interested in Sponsoring? 
Sponsorship benefits include:
– Sponsor logo in pre-webinar email promotions.
– Sponsor logo with link to company website on the BASS webinar website.
– Dedicated sponsor recognition on FSF social media outlets LinkedIn, Facebook, and Twitter.
– A roster of post-webinar attendees (name, company and email address) in Excel format. (Rosters available seven business days prior and after webinar).
– E-mail marketing communications to members and others in the FSF database.
– Sponsorship recognition during closing remarks of live webinar.
View our sponsorship page for more information!