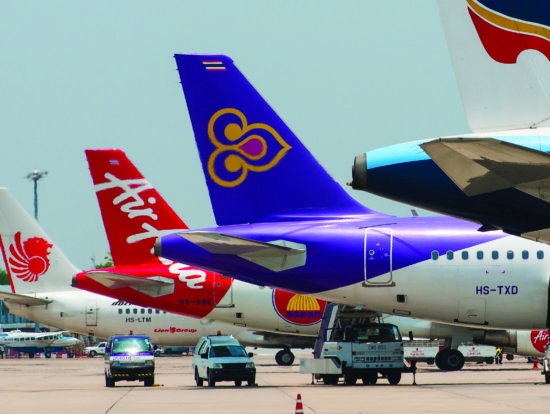 The International Civil Aviation Organization (ICAO) has lifted a "significant safety concern" that it imposed against Thailand in 2015 because of concerns about the inadequate safety oversight of Thai-registered air carriers.
ICAO's action two years ago was followed by the U.S. Federal Aviation Administration International Aviation Safety Assessment Program's downgrading of Thailand to Category II status, which has limited operations by Thai carriers to and from U.S. airports.
CAAi, the technical cooperation arm of the U.K. Civil Aviation Authority, has worked with the Civil Aviation Authority Thailand (CAAT) since April 2016 to help lift the significant safety concern, which CAAi characterized as a safety "red flag."
On the ICAO safety audits results webpage, countries that have been found to have a significant safety concern are noted with a red flag next to their name.
Maria Rueda, CAAi managing director, said Tuesday that her organization was "delighted" by ICAO's action.
"With almost 800,000 passengers flying to Thailand from the U.K. alone last year, it is vital the country has an internationally recognised regulatory framework to keep the traveling public safe and to best support the levels of market growth anticipated in the region," Rueda said.
CAAi said efforts to strengthen CAAT's oversight capability would continue, with plans to address CAAT's corporate regulatory systems "and other strategic sustainability needs, along with new regulations and guidance materials."
According to ICAO, a significant safety concern does not necessarily indicate a particular safety deficiency involving air navigation service providers, aircraft operators or airports, "but rather indicates that the State is not providing sufficient safety oversight to ensure the effective implementation of applicable ICAO Standards." Of 185 audited ICAO member states, five now have red flags: Djibouti, Eritrea, Haiti, Kyrgyzstan and Malawi.
Photo credit: CAAi