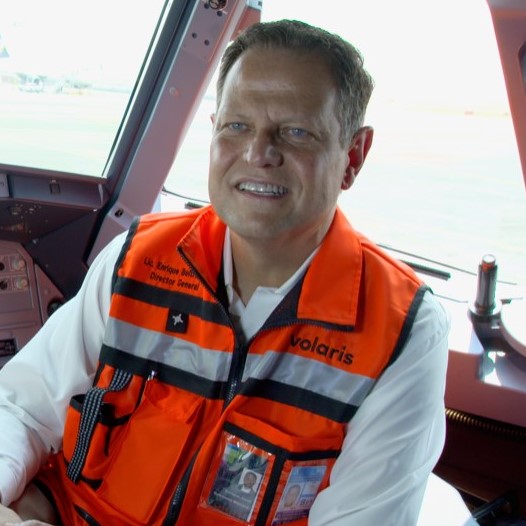 ALEXANDRIA, Va. — Enrique Beltranena, founder, president and CEO of Mexico-based ultra-low-cost carrier Volaris, will be the guest speaker at Flight Safety Foundation's 6th annual Networking Dinner and Silent Auction, scheduled for 6 p.m. July 26 at the National Press Club in Washington. Also on the program is John Hamilton, vice president, engineering, at Boeing Commercial Airplanes, and chairman of the Foundation's Board of Governors.
Since it launched operations in March 2006, Volaris has grown from four aircraft and five routes to a fleet of 72 aircraft operating more than 339 flight a day to nearly 70 destinations in Mexico, the United States and Central America. Beltranena has received numerous awards, including the 2009 Federico Bloch Award from the Latin American and Caribbean Air Transport Association for his leadership in the advancement of the commercial airline industry in Latin America and the Caribbean.
Click here for more information on the Networking Dinner.
###
About Flight Safety Foundation
Flight Safety Foundation is an independent, nonprofit, international organization engaged in research, education, advocacy and publishing to improve aviation safety. The Foundation's mission is to connect, influence and lead global aviation safety.
Media Contact:
Frank Jackman
Vice President, Communications
+1 703.739.6700, ext. 116
jackman@flightsafety.org