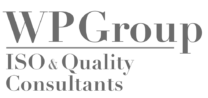 ALEXANDRIA, Va. — WP Group, a management and quality consulting firm with clients and locations across the United States, has joined Flight Safety Foundation as a Benefactor member, the Foundation's highest membership level.
"We couldn't be more pleased to welcome WP Group to the Foundation," said Jon Beatty, president and CEO of the Foundation. "Joining as a Benefactor demonstrates WP Group's commitment to aviation safety, to the aviation industry, to the traveling public and to organizations and individuals everywhere who rely on safe and efficient air transportation. We're looking forward to learning from WP Group and getting them involved in our activities."
Founded in 2009 as a general management consulting practice, WP Group now focuses exclusively on quality management with an emphasis on ISO and AS implementations and internal auditing.
"Our goal is to implement highly effective AS9100 quality management systems leading to zero field failures and greater safety throughout the aviation, space and defense supply chain," said WP Group President Christopher Wight. "Our mission aligns precisely with Flight Safety Foundation, which is why we are pleased to be able to support their initiatives."
WP Group has a national presence to support companies implementing AS9100 and ISO 9001 quality management systems. Its clients range from privately owned small businesses to Fortune 500 companies, and all of its consultants are certified aerospace or ISO auditors. "Over many years, we have developed proprietary solutions that lead to measurable results," said Wight.
###
About Flight Safety Foundation
Flight Safety Foundation is an independent, impartial, and international nonprofit organization engaged in research, education, advocacy and publishing to improve aviation safety. The Foundation's mission is to connect, influence and lead global aviation safety.
Media Contact:
Frank Jackman
Vice President, Communications
+1 703.739.6700, ext. 116
jackman@flightsafety.org
Membership Contact:
Louise Martin
Director of Membership
+1 703.739.6700, ext. 112
martin@flightsafety.org