MELBOURNE, Australia — The 400th Basic Aviation Risk Standard (BARS) audit has been completed and released, Flight Safety Foundation's BARS program office announced.
Airfast Indonesia, a Jakarta-based operator that provides aviation services under contract to resource companies, underwent its fourth BARS audit to maintain registration in the program. Airfast has been in the BARS program for four years and has achieved the Gold level of registration by maintaining continuous registration over that time.
"We are proud of our continued participation in the BARS program," said Airfast General Manager Arya Sidharta. "It has contributed to a great many improvements to our operational standards, and the Gold level status we have achieved is very much appreciated by our customers."
David Anderson, managing director of the BARS program, said, "The audit program is perfectly suited as a tool for oversight of contracted aviation operations. The contracting company gets access to consistently high-quality, independently reviewed audits. For the operator, BARS provides execution of an audit by highly experienced aviation auditors and evaluation against a worldwide industry-developed aviation standard."
Coinciding with the completion of the 400th audit was the release of Version 6 of the BAR Standard. A Technical Advisory Committee (TAC) comprising BARS member organizations or contracting companies meets every six months to review the BAR Standard. The TAC met in May in Melbourne and signed off on the Version 6 Update after independent review from the Foundation's Standards Review Team.
BARS is a worldwide audit program supporting the resource sector, along with humanitarian, government and insurance organizations, in their oversight of contracted aviation activities. The program is active in 30 countries, and more than 140 operators have been audited in the last five years. The audit program is supported by training elements, data analysis and a suite of aviation standards covering helicopter external loads, remotely piloted aerial systems, offshore helicopter operations, night vision goggle operations, emergency medical services operations, aerial geophysical survey activities and aerial mustering.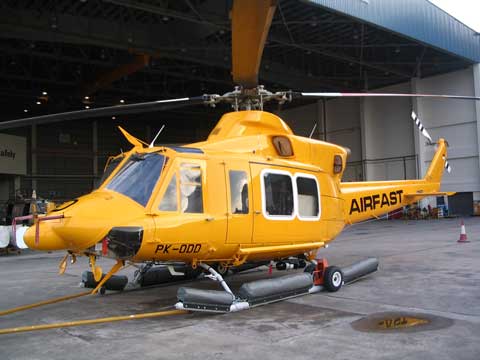 About Flight Safety Foundation
Flight Safety Foundation is an independent, nonprofit, international organization engaged in research, education, advocacy and publishing to improve aviation safety. The Foundation's mission is to be the leading voice of safety for the global aerospace community.
Contact: David Anderson, managing director, BARS, +61 1300 557 162; anderson@flightsafety.org