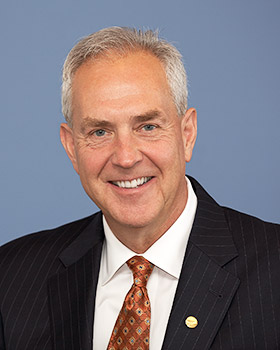 By now, you've probably received notice about our upcoming Business Aviation Safety Summit (BASS). This will be our 60th BASS, and we expect several hundred aviation safety professionals to join us in Weston, Florida, U.S., at the Bonaventure Resort and Spa on May 13 and 14 for presentations on the latest safety issues, as well as thought-provoking panels and plenty of time for networking during the breaks, receptions and free time.
Were you in San Diego for last year's BASS? The feedback we received while we were there and in the follow-up survey was excellent. We asked last year's attendees to share their goals in attending BASS and tell us if those goals were met. Here are a couple of answers:
"Determine if BASS provide[s] value for my flight department. It does. Excellent presentations, good chance to interact with vendors/consultants in the aviation safety world."
"Acquire knowledge and networking. Was a great event and was excited to see such a good turnout of quality operators."
This is just a sample of what we heard. We also got plenty of suggestions for speakers and topics for the next BASS, as well as some thoughts as to how we can improve future sessions.
Our Business Advisory Committee (BAC) was instrumental in making BASS 2014 such a success and is determined to make BASS 2015 even better. Between survey responses, close attention to industry needs and a wide-ranging selection of submitted papers, the BAC has done just that.
The BASS 2015 agenda is on our website and registration is open. Roger McNamara, one of the directors of the Orion Project at the U.S. National Aeronautics and Space Administration (NASA), will be our keynote speaker. We also are pleased to be welcoming Lester Holt of NBC News as the moderator of one of our panel discussions. The agenda also includes presentations on passenger- and cargo-carried lithium batteries, fatigue, the use of data in enhancing training and much more. You can check out all the details at <flightsafety.org/bass2015>.
In addition to the official BASS program, there are two other events scheduled that week in conjunction with our meeting: A Regional Safety Roundtable forum on May 12 and the National Business Aviation Association's PDP Course: Practical Aviation Risk Management on May 11 and 12. Both of these events are being held at the Bonaventure Resort and Spa.
It's not too late to sign up for BASS 2015 and these other events. We already have a large crowd registered, representing many segments of the business aviation community from around the world.
Join us in Florida next month – we hope to see you there.