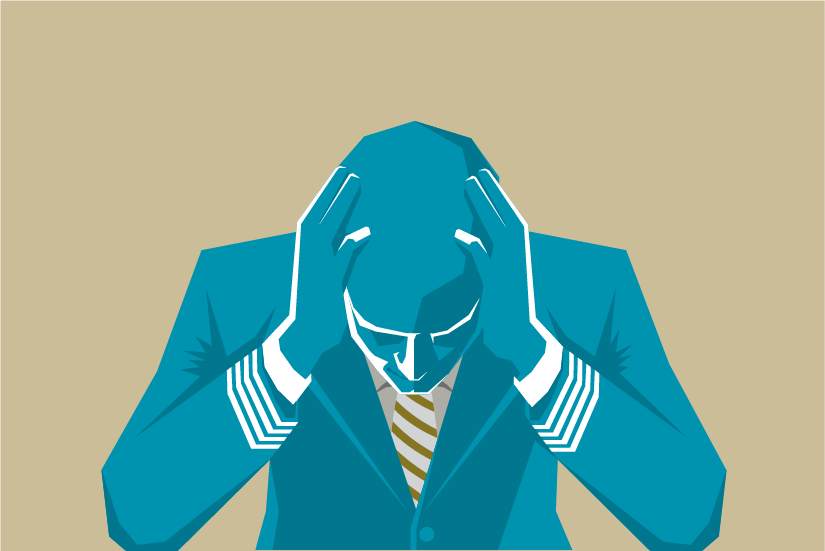 Pilot mental disorders are believed to have played a part in 17 accidents and incidents over the past 35 years, including nine fatal accidents that resulted in 576 deaths, according to a study by researchers in the Netherlands.1
The fatal accidents were related primarily to the pilot's difficulty coping with "negative life events" such as relationship problems, legal problems and work-related stress, the study said, adding that although there is general agreement on the need for mental health screening of airline pilots, there is little evidence of how to improve current methods of managing mental health risks.
The study, published in the January issue of Aerospace Medicine and Human Performance, said that researchers searched aviation accident and incident reports and reports in general media  to identify events in which an official investigation — or at least one party to the investigation — had concluded that the pilot's deliberate actions were the most likely cause of an accident or incident.
Of the 17 events that they identified, four involved pilots with an acute psychosis (Table 1), including the fatal Feb. 9, 1982, crash of a Japan Airlines McDonnell Douglas DC-9 into Tokyo Bay about 500 m (1,641 ft) short of the runway.2 The crash killed 24 people and destroyed the airplane. Accident investigators said the crash resulted from intentional actions of the captain, who had been grounded in 1980 for "psychosomatic illness"; the co-pilot tried to take the controls but was unable to do so.
Table 1 — Aviation Events Associated With Mental Health Issues
Date
Location
Aircraft Type
Fatalities
Study's Description

*Incomplete information

Source: Mulder, Sanne; de Rooy, Diederik. "Pilot Mental Health, Negative Life Events, and Improving Safety With Peer Support and a Just Culture." Aerospace Medicine and Human Performance Volume 89 (January 2018); Aviation Safety Network; various published reports.

Feb. 9, 1982
Tokyo
McDonnell Douglas DC-8
24
Deliberate crash
Study cited Japan Airlines captain's psychosis.
April 7, 1994
Memphis, Tennessee, U.S.
DC-10
—
Hijack, attempted crash
Study noted that jump seat passenger (an off-duty crewmember) was facing termination of employment with FedEx.
Aug. 21, 1994
near Tizounine, Morocco
ATR-42
44
Most likely deliberate crash
No mental illness known; study cited news reports of "lovers' quarrel" involving Royal Air Maroc pilot.
1996*
*
*
*
Panic attack
Study cited British Airways pilot's panic/anxiety disorder.
Dec. 19, 1997
near Palembang, Indonesia
Boeing 737
104
Most likely deliberate crash
Although Indonesian authorities said they could not identify the cause of the accident, U.S. investigators and the current study cited SilkAir captain's financial losses, disciplinary actions from airline for violating company regulations.
Oct. 11, 1999
Gabarone, Botswana
ATR-42
1
Deliberate crash
The Air Botswana captain had been declared unfit for duty for medical reasons.
Oct. 31, 1999
south of Nantucket, Massachusetts, U.S.
Boeing 767
217
Deliberate
Study cited news media reports that the EgyptAir first officer was demoted several hours before the flight. U.S. investigators said crash resulted from deliberate action by co-pilot; Egyptian government said mechanical failure was most likely.
Jan. 23, 2001
near Unalaska, Alaska, U.S.
Douglas DC-3
2
Collision with mountain
Study cited use of cocaine by captain and antidepressants by first officer.
Jan. 28, 2008
Shannon, Ireland
Boeing 767
—
Acute mental distress
Study cited acute psychosis of Air Canada co-pilot.
March 27, 2012
Amarillo, Texas, U.S.
Airbus A320
—
Acute psychosis
Study said the JetBlue captain "became severely confused."
July 17, 2012
St. George, Utah, U.S.
Canadair CRJ-200ER
1
Attempted theft of airplane, suicide
Study said off-duty SkyWest pilot was wanted in the killing of his girlfriend.
Nov. 29, 2013
Bwabwata National Park, Namibia
Embraer ERJ190
33
Deliberate crash
Study said the LAM Mozambique pilot's son had died one year earlier, his daughter had undergone heart surgery, and he had divorce-related problems.
May 30, 2013
Toronto
Embraer ERJ-190
—
Most likely acute psychosis
Study said Air Canada co-pilot experienced acute mental distress.
January 2015*
Rome
Boeing 777
—
Pilot threatened to crash
Study cited Alitalia pilot's marital problems.
Jan. 18, 2015
Lisbon, Portugal
Airbus A320
—
Panic attack
Study said Condor pilot mostly likely suffered anxiety disorder.
March 24, 2014
Prads-Haute-Bléone
Airbus A320
150
Deliberate crash
Co-pilot suffered from depressive disorder, vision problems, relationship problems.
Feb. 11, 2017
Austin, Texas
*
—
Acute mental distress
Study said the pilot "most likely [had] coping problems after divorce"; formal diagnosis unknown.
The study noted that when the pilot returned to work after his grounding, "he had shown odd behavior, with symptoms of impaired reality testing." He apparently experienced a psychotic episode during the flight, the accident report said.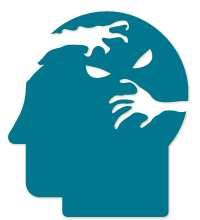 The other three psychosis events were incidents in which pilots experienced psychotic symptoms during flight.
"Fortunately, in these cases, the other pilot could take over the controls and make a safe landing," the study said. "In one case, the co-pilot suffered acute mental distress. He had to be removed from the cockpit and to be restrained in a passenger seat by his fellow crewmembers. According to passenger reports, the co-pilot was crying, shouting and talking to God while having a confused and disoriented appearance. After having been removed from the aircraft, he was taken to a psychiatric hospital."
In another incident, the co-pilot "showed such disturbed behavior that he had to be restrained in a passenger seat by fellow crewmembers," the study said. In the fourth event, a captain told his co-pilot that they "would not make it to Las Vegas" and walked through the cabin, talking about past terror attacks and claiming that a bomb was on the airplane. He was locked out of the cockpit and restrained by other crewmembers, aided by passengers; the captain conducted an emergency landing, and the co-pilot subsequently was admitted to a psychiatric institution.
Anxiety Attacks
In two other events — neither of them involving fatalities — pilots suffered anxiety attacks, the study said; in both cases, the other pilot took the controls and landed safely.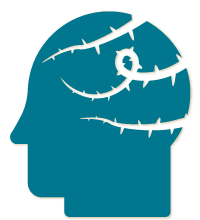 "In one accident, the first officer complained of feeling unwell and said he was frightened of altitude," the study said. "Eventually, he had to be restrained in the passenger cabin and the aircraft had to divert. … In the other incident, the co-pilot became incapacitated in flight, forcing the captain to divert the aircraft and make an emergency landing."
The use of antidepressants and psychoactive substances was believed to have played a role in one accident — the Jan. 23, 2001, crash of a Galaxy Air Caro Douglas DC-3 into a mountain near Unalaska, Alaska, U.S., which killed both pilots.3
"The captain had previously been imprisoned for cocaine distribution," the study said. "A toxicological examination of the captain found cocaine and metabolites of cocaine in his blood. … A toxicological examination of the first officer found two different prescription antidepressant drugs in her blood. However, a diagnosis of mental illness at the time of the accident is not known."
The U.S. National Transportation Safety Board (NTSB) cited the captain's impairment as a probable cause of the crash, and the first officer's impairment as a factor.
A formal diagnosis of depressive disorder has figured in only one accident — the March 24, 2015, crash of a Germanwings Airbus A320 in the French Alps. The crash killed all 150 passengers and crewmembers, including the first officer, who — according to the final report by the French Bureau d'Enquêtes et d'Analyses (BEA) — flew the airplane into the ground in "a deliberate and planned action."4 Just days earlier, he had been diagnosed with a possible psychosis and given antidepressants.
No Diagnosis
Reports on the other accidents and incidents contained no mention of a diagnosed mental disorder; however pilots in those events "had been confronted with one or more negative life events," the study said.
For example, the study cited the April 7, 1994, attempted hijacking of a FedEx McDonnell Douglas DC-10 by an off-duty flight engineer who had been accused of lying about his previous flight experience and who expected to be fired. Investigators said his plan was to board the flight as a jump seat passenger, kill the three-member crew and then fly the DC-10 into FedEx headquarters in Memphis, Tennessee, U.S. The crewmembers fought back, however, and subdued the attacker before landing safely in Memphis.5
The study also cited the Nov. 29, 2013, crash of a LAM Mozambique Airlines Embraer ERJ 190, which plunged to the ground in the Bwabwata National Park in Namibia after the captain locked the first officer out of the cabin during a flight from Maputo, Mozambique, to Luanda, Angola, and then disengaged the autopilot, setting up the sudden descent. The crash killed all 33 passengers and crew.6
"He did not have a diagnosis of a mental disorder," the study said. "Various reports state, however, that the captain lost his son to a car accident one year prior to the accident, that his daughter had undergone extensive heart surgery and that he suffered problems from the unresolved divorce process from his first wife."
In some cases, investigative authorities disagreed about the circumstances of the crashes. For example, the study cited the Dec. 19, 1997, crash of a Silk Air Boeing 737 into the Musi River Delta in Indonesia. All 104 passengers and crewmembers were killed. Although the Indonesian National Transportation Safety Committee said it was unable to identify the cause of the accident, the NTSB, which participated in the investigation, said that it "can be explained by intentional pilot action," including the intentional disconnection of the cockpit voice recorder and the fact that the crew did not attempt a recovery.7
The NTSB also concluded that deliberate action by the co-pilot of an EgyptAir 767 bound from New York to Cairo caused the airplane to crash into the Atlantic Ocean on Oct. 31, 1999, killing all 217 passengers and crewmembers. Egyptian authorities disagreed, citing mechanical failure as the most probable cause.
"No mental illness of the co-pilot has been known and the NTSB report does not speculate on the intentions that may have driven him," the study said, noting that some published reports have said the crash was "politically driven" while other reports have held that the co-pilot was told a few hours before the flight departed that he was being demoted.8
Negative Life Events
The study cited earlier research on the risks of negative life events experienced by members of other professions, including military personnel, doctors and medical students, and veterinarians, noting that a number of studies concluded that negative events were associated with mental health problems, thoughts of suicide and suicide attempts.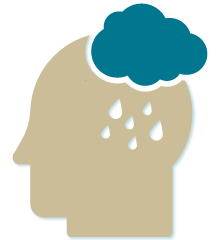 The current study reached the same conclusion — "that negative life events seem to be related to mental health risks in the highly selected and educated population of airline pilots. Especially relationship difficulties and divorce, as well as job, legal and financial problems, seem to be significant."
The study recommended that recent negative life events be considered when pilots are screened for mental health risks.
"Almost all people experience negative life events from time to time," the study said. "In most cases, this causes no serious mental health problems. This means that, although negative life events can be regarded as a risk factor, they should never be used as evidence of a mental disorder."
If an individual has suicidal thoughts after a negative life event, it probably is a result of impaired coping mechanisms that can stem from certain personality traits or an underlying mental disorder," the study said.
"It is important that peers and medical examiners pay attention to the way pilots deal with more serious negative life events," the study added, noting that peer support programs appear to help mitigate health risks ("Collaboration at Work," ASW 12/17-1/18). Peer support programs already exist in Australia and the United States, and a program has recently been established in Europe.
"The best way to [help] is by showing genuine interest in the personal and professional life of the pilot without being intrusive," the study said. A pilot should be required to undergo a mental examination only if the pilot — or peer supporters or medical examiners — believes there are serious coping problems or mental disorders, the study added.
Just Culture and Mental Health
For pilots seeking help, an environment in which just culture principles are applied to mental health problems can reduce the stigma often associated with mental disorders, the study said.
"A pilot should not be 'punished' by job or income loss because he or she was open and honest to peers or aeromedical examiners about life events or mental complaints," the study said. "In case of minor mental health problems that pose no safety risk, the pilot should, where possible, continue flying while being closely monitored by a mental health professional who is in contact with the peer support system and, if necessary, with the airline and aviation authorities. In the more serious cases, a pilot may need to be grounded until the disorder has been treated to full remission."
Although individuals contemplating suicide should be barred from flying, the same prohibition should not apply to pilots who have healthy coping mechanisms and no serious mental disorders, the study said.
"It is of the utmost importance that mental health screening and support, where possible, are based on scientific clinical evidence," the study said. It recommended further examination of airline pilots' perceptions of mental health risks, peer support and "just culture–based interventions for mental health problems."
Notes
Mulder, Sanne; de Rooy, Diederik. "Pilot Mental Health, Negative Life Events, and Improving Safety With Peer Support and a Just Culture."

Aerospace Medicine and Human Performance

Volume 89 (January 2018): 41–51.
Aviation Safety Network. Accident Description.
NTSB. Accident Report No. ANC01FA033. Jan. 23, 2001.
BEA. "Final Report: Accident on 24 March 2015 at Prads-Haute-Bléone (Alpes-de-Haute-Provence, France) to the Airbus A320-211, Registered D-AIPX, Operated by Germanwings." March 2016.
Aviation Safety Network. Hijacking Description. April 7, 1994.
Aviation Safety Network. Criminal Occurrence Description. Nov. 29, 2013.
FSF Editorial Staff. "Official Report Provides No Conclusions About Cause of SilkAir B-737's Fatal Plunge From 35,000 Feet."

Accident Prevention

Volume 58 (March 2001).
Featured image: © Hong Li | iStockphoto
Mental illness icons: modified by Susan Reed from icons by © Adriana Danaila | The Noun Project CC-BY-SA 4.0