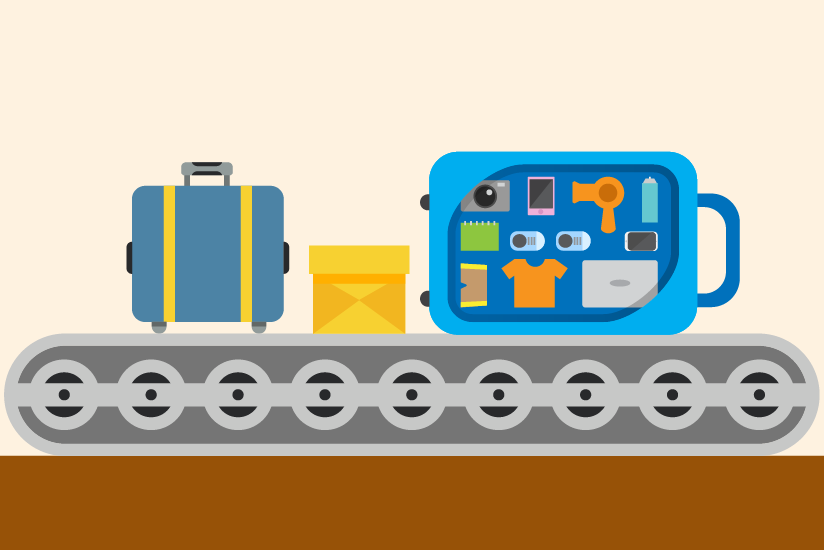 The threat to aviation safety posed by the potentially volatile lithium batteries that power a growing array of passenger- and crew-carried personal electronic devices (PEDs) is evolving, and so are industry mitigation efforts.
The U.S. government, which early in 2017 forced passenger-carried large PEDs into checked luggage on select U.S.-bound international flights for security reasons, now wants to see PEDs larger than a smartphone restricted to carry-on baggage for safety reasons.
For those same safety reasons, the International Air Transport Association (IATA) has revised its Dangerous Goods Regulations, effective Jan. 1, 2018, to restrict the number of PEDs and spare lithium batteries with which passengers and crewmembers are allowed to travel. In addition, amendments to the International Civil Aviation Organization's (ICAO's) Annex 18, Safe Transport of Dangerous Goods by Air, have been proposed in an effort to mitigate the risk of undeclared dangerous goods entering the air transport system.
In March, the U.S. Department of Homeland Security (DHS) and the Transportation Security Administration, acting on intelligence that terrorist groups continue to target commercial aviation, implemented restrictions (the so-called laptop ban) requiring that passenger-carried PEDs larger than a smartphone be carried in checked baggage on flights to the United States from 10 airports in the Middle East and North Africa. Shortly thereafter, the United Kingdom announced its own carry-on ban on laptops and tablets on inbound flights from six countries.
At one point, it looked like the United States might extend its laptop ban to flights from Europe. Instead, in late June, DHS announced new "enhanced" security measures for all commercial flights to the United States. The laptop ban was lifted before the end of July after all the airports targeted complied with the new requirements.
Before the laptop ban was implemented, carrying lithium battery–powered devices in checked baggage was allowed as long as the batteries were below a certain size, but the practice wasn't common. According to a working paper prepared by the U.S. Federal Aviation Administration (FAA) and submitted to the ICAO Dangerous Goods Panel's (DGP's) two-week meeting in Montreal in October, the new security measures "created an unexpected increase in the number of lithium battery–powered devices in the passenger aircraft cargo compartment transported as checked baggage.1 It was noted that there was little research data available on the behavior, effects and risks associated with PEDs being placed in a passenger's checked baggage." The paper also said that there currently is a very low frequency of lithium battery–powered devices larger than a cell phone or smartphone being transported in checked baggage.
To address the lack of research data, the FAA conducted tests using a fully charged laptop computer inside a suitcase. The tests were conducted at FAA's William J. Hughes Technical Center to assess the potential hazards from the carriage of laptops and other large PEDs in thermal runaway in checked baggage, to determine the relative effectiveness of the cargo compartment Halon 1301 fire suppression system against potential fire scenarios and to determine potential mitigation options. In the first five tests, the suitcases were filled with clothes, shoes and other items, but not any other currently permitted dangerous goods. In four of those tests, the fire (caused by forcing a lithium ion cell in the battery of a laptop into thermal runaway) was contained and eventually self-extinguished, and the suitcases were not breached. In one test, conducted without the Halon system, the resulting fire burned out the suitcase and fully consumed it, the paper said.
In another test, an eight-ounce aerosol can of dry shampoo was strapped to the laptop battery and added to the suitcase contents. "This test yielded the most troubling results," the paper said. Fire was observed almost immediately after thermal runaway was initiated, and within 40 seconds, the aerosol can exploded, with the resulting fire consuming the bag and its contents.
"This test showed that, given the rapid progression of the fire, a Halon fire suppression system cannot dispense Halon quickly enough to reach a sufficient concentration to suppress the fire and prevent the explosion," the working paper said.
In four additional tests, other common but potentially flammable items (nail polish remover, hand sanitizer and ethyl rubbing alcohol) were added to the contents of the suitcase.
It was concluded that in situations where a PED is packed in a suitcase with an aerosol can, there is a potential for an aerosol can explosion if the battery goes into thermal runaway. "The explosion itself may or may not be strong enough to structurally damage the aircraft, but in a Class C cargo compartment, it will most likely compromise the Halon fire suppression system by dislodging blow panels or cargo liners, rendering the compartment unable to contain the Halon. The fire suppression system of the aircraft is then compromised, which could lead to the loss of the aircraft," the paper said.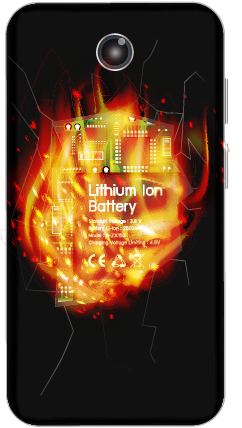 Several alternatives to a prohibition on large PEDs in checked bags were outlined in the paper, but each was followed by rationale for not proposing the alternative. For example, allowing PEDs in checked bags that do not contain any other dangerous goods was considered but rejected because "it would be difficult for passengers to understand and correctly meet requirements that vary based on the specific content of their checked baggage. Complexity increases the likelihood of non-compliance and continued presence of risk," according to the paper. It was also noted that many toiletries carried in checked bags exceed security size limits for carry-ons and that passengers do not identify common toiletries they use on a daily basis as dangerous goods.
Other alternatives considered, but not ultimately proposed, included varying checked bag packing requirements based on aircraft type and its fire suppression system; directing airport security screeners to identify commonly carried items in checked baggage that were packed with PEDs to enable removal; and allowing airlines to collect PEDs for carriage in the cargo compartment for transport in fire containment packaging.
"As such, requiring the large PEDs to be carried only in the cabin is the simplest, most effective and most efficient option for addressing this identified safety risk," the paper said.
The paper concluded by inviting the DGP to consider requiring that devices larger than a cell phone or smartphone containing lithium metal or lithium ion batteries be transported in carry-on baggage and not placed in checked baggage unless approved by the operator.
The FAA's paper drew support from the Air Line Pilots Association, International (ALPA). "We commend the FAA for their thoroughness in demonstrating the risks these batteries present when unmonitored and call on ICAO to implement these recommendations," ALPA President Tim Cannoll said in a news release.
Increased Probability
After the United States and United Kingdom imposed their respective laptop orders, the ICAO Council established a multi-disciplinary Cargo Safety Group (CSG) to address the potential impact on safety. The CSG met for the first time in June in Montreal, and then again in Paris in mid-July. The report from that second meeting, referred to as CSG/2 in ICAO materials, was included as an information paper for the DGP meeting in October.
According to the information paper, both FAA and the European Aviation Safety Agency (EASA) have reviewed aircraft designs and fire occurrences to understand the change of probabilities for cargo compartment fires if large PEDs were to be relocated from passenger cabins to cargo compartments.2
FAA reviewed data on accidents, serious incidents and incidents related to PEDs and lithium battery fires in commercial air transport operations from 2002 to 2011, and EASA reviewed data from 2012 to 2016. "As a result of the two separate analyses, both groups came up with the same conclusions, i.e., there would be approximately an order of magnitude increase in potential cargo fires when PEDs are shifted from the cabin to the cargo compartment," the paper said.
The two agencies also worked to quantify the change to the type of fires that will occur in the cargo compartment and the associated risk that current aircraft cargo fire protection systems may be unable to control such fires. FAA conducted tests to assess the types of fire that could result, and EASA has started, in cooperation with the test facilities of European Union member states, a series of fire tests to quantify the consequences of lithium battery fires caused by large PEDs in checked bags. EASA also plans on examining the risks generated by a large concentration of PEDs.
"The conclusions drawn by the FAA and EASA from the initial testing suggest that PEDs in passenger checked baggage introduce risks and hazards that the existing aircraft fire protection systems may not be equipped to safely manage," the paper said. "As a result, mitigation measures such as the use of fire protection equipment (covers or containers) are being considered. Additionally, EASA is considering the need for a specific standard for lithium battery–generated fires, as the existing standards do not consider these types of fires." The paper also noted that a CSG subgroup has started drafting proposed amendments to ICAO Annex 6, Operation of Aircraft, to introduce requirements for operators to conduct safety risk assessments on the carriage of cargo and will develop detailed guidance material to support such risk assessments.
Setting Limits on PEDs
One of the factors driving the emergence of lithium batteries as a risk is the growing number of devices that are powered by the energy cells and carried by passengers and crewmembers. Currently there are no limits on how many PEDs and batteries passengers can carry, as long as the batteries do not exceed 2 g (0.07 oz) for lithium metal batteries and 100 Watt-hours for lithium ion. To mitigate the threat from the volume of batteries carried onto an aircraft, IATA has revised its Dangerous Goods Regulations (DRGs) to limit the number of PEDs and spare lithium batteries that passengers and crew can carry.
Effective Jan. 1, 2018, passengers and crew will be restricted from travelling with more than 15 PEDs and 20 spare batteries, according to information available on IATA's website.
"When we fly, a lot of us have a laptop, tablet, a phone, even two phones, and that's quite reasonable," Dave Brennan, IATA assistant director, cargo, safety and standards, said in guidance released by IATA in October. "But what we are seeing is people flying to different parts of the world — where they can buy PEDs very cheaply — and they'll maybe purchase 20 or more devices. … You could even get someone flying to Hong Kong and buying about 100 phones."
Passengers will need approval from the airline they are flying if they need to exceed the limit, IATA said.
The DGR revisions also include new text to identify restrictions on packing lithium batteries with other dangerous goods, such as flammable liquids, solids and gels. In addition, the CSG has recommended that the Dangerous Goods Panel consider reviewing items permitted to be carried by passengers in checked baggage and to establish if certain combinations should be forbidden.3
Undeclared Dangerous Goods
Dangerous goods that are presented for shipment but not identified as dangerous are a significant risk. At a DGP working group meeting in April, an amendment to Annex 18 was proposed that would ensure that entities not knowingly handling dangerous goods were still subject to Annex 18 and the Technical Instructions for the Safe Transport of Dangerous Goods by Air, usually referred to simply as the Technical Instructions. Annex 18 sets down broad principles, which the Technical Instructions contain in a comprehensive set of requirements.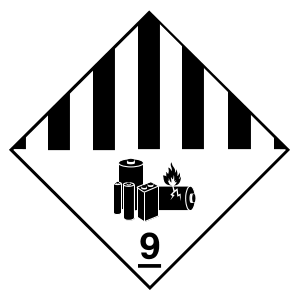 "The majority of panel members strongly supported the proposal, although there were a large number that did not. All agreed that the risk of undeclared dangerous goods entering the air transport stream needed to be mitigated, but several panel members did not agree the amendment proposed was the answer. For some, mandating training for entities not performing dangerous goods functions in their State was not legally possible."4
At the DGP meeting in Montreal, the issue was raised again, and it was concluded that mandating training for entities not performing dangerous goods functions is not feasible for legal and other reasons, and, even if it were, this alone would not fully mitigate the risk of undeclared dangerous goods entering the air transport stream. Other measures would need to be implemented by regulators and service providers.5
Instead, a paper submitted to the DGP meeting proposed amending Annex 18 to require states to establish a program aimed at preventing undeclared dangerous goods from entering the air transport stream and to ensure that operators establish procedures for doing the same. The amendment addresses undeclared dangerous goods introduced as cargo, and those carried by passengers and crew. "The provisions are general so as to allow states and operators the flexibility to determine which measures effectively mitigate the risks according to their risk profile and within their regulatory and operational environments," the paper said.
Notes
ICAO Dangerous Goods Panel Twenty-Sixth Meeting (DGP/26). "Portable Electronic Devices Carried by Passengers and Crew." DGP/26-WP (Working Paper)/43. Montreal. Oct. 16–27, 2017.
ICAO Dangerous Goods Panel Twenty-Sixth Meeting (DGP/26). "Report of the Second Meeting of the Cargo Safety Group (CSG)." DGP/26-IP (Information Paper)/1. Montreal. Oct. 16–27, 2017.
ICAO Dangerous Goods Panel Twenty-Sixth Meeting (DGP/26). "Risks Posed by Combinations of Permitted Dangerous Goods Contained in Checked Baggage." DGP/26-WP/38. Montreal. Oct. 16–27, 2017.
ICAO Dangerous Goods Panel (DGP) Working Group of the Whole (DGP-WG/17). "Report of the Meeting." DGP-WG/17-WP/47. Montreal. April 24–28, 2017.
ICAO Dangerous Goods Panel Twenty-Sixth Meeting (DGP/26). "Risks Posed by Undeclared Dangerous Goods — Proposed Amendment to Annex 18." DGP/26-WP/41. Montreal. Oct. 16–27, 2017.
Featured image: composite, Susan Reed using icons by © RedlineVector iStockphoto
Phone battery fire: © siiixth | iStockphoto
Class 9A warning label: United Nations Economic Commission for Europe