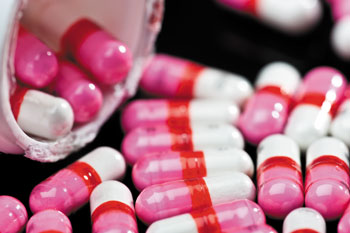 The use of potentially impairing medications and illegal drugs by pilots killed in aircraft crashes increased dramatically between 1990 and 2012, according to a study by the U.S. National Transportation Safety Board (NTSB), which warned that growing use of the substances heightens the overall risk of drug-related pilot impairment during flight.
The NTSB emphasized that the study did not conclude that pilots who tested positive for impairing drugs were actually impaired at the time of the crash.
Data were gathered through post-accident toxicology testing of 6,677 pilots who were killed in aircraft accidents; the number represents 87 percent of the U.S. civil aviation accidents involving a pilot fatality during the years of the study. The risk categories analyzed by the study were potentially impairing drugs, potentially impairing conditions, controlled substances and illegal drugs. Most of the pilots studied were general aviation pilots because general aviation aircraft are more frequently involved in fatal accidents than those used in air carrier operations, according to the study, which was the subject of an NTSB public hearing in early September.
The data, stored in the toxicology database maintained by the U.S. Federal Aviation Administration's (FAA's) Civil Aerospace Medical Institute and the NTSB aviation accident database, measured an increase from 1990 through 2012 in use of illegal drugs, prescription medications and over-the-counter (OTC) preparations by pilots in fatal crashes.
The study singled out diphenhydramine, described as a "sedating antihistamine and an active ingredient in many OTC allergy formulations, cold medicines and sleep aids," as the most commonly used potentially impairing drug used by the accident pilots.
"The key take-away from this study for every pilot is to think twice about the medications you're taking and how they might affect your flying," said acting NTSB Chairman Christopher A. Hart. "Many over-the-counter and prescription drugs have the potential to impair performance, so pilots must be vigilant to ensure that their abilities are in no way compromised."
The NTSB emphasized that it could not be determined whether more pilots actually are flying while impaired, adding, "While the study noted that the greater use of medications pointed to an increasing risk of impairment, it stressed that further research is needed to better understand the relationship between drug use and accident risk."
Throughout the study period, pilot impairment was cited as the probable cause or a contributing factor in about 3 percent of all fatal accidents, the NTSB said.
The study found that of the 6,677 pilots included in the study, the proportion who tested positive for potentially impairing drugs had increased from about 11 percent in 1990 to about 23 percent in 2012 (Figure 1). Increases also were recorded in the proportion of those who tested positive for having a potentially impairing condition, use of controlled substances and use of illegal drugs.
Pilot Characteristics
None of the pilots involved in fatal crashes of large commercial jets had tested positive for recent use of illegal drugs, but some had used potentially impairing medications, the NTSB said.
Ninety-eight percent of all the pilots studied were male, ranging in age from 16 to 92, with an average age that increased over the life of the study from 46 in 1990 to 57 in 2012.
Forty-seven percent (3,144 pilots) held private pilot certificates, 34 percent (2,241) had commercial pilot certificates, and 15 percent (983) had airline transport pilot certificates. Smaller percentages were student pilots, sport/recreational pilots or people flying without a license.
Broken down according to age, the oldest pilots were found to be most likely to have been flying with potentially impairing drugs in their systems. About 18 percent of pilots between age 50 and 60 and a similar percentage of those over 60 had taken such drugs, compared with about 12 percent of pilots age 40 and younger (Figure 2).
Illegal drugs, however, were most frequently found in pilots in the age 40 and younger group, the NTSB said, noting that nearly 5 percent of those in that age group tested positive. Pilots over age 60 were least likely (less than 1 percent) to have tested positive for illegal drugs.
Among pilots of all ages, illegal drug use was "relatively uncommon among the study population," with about 4 percent of those killed in accidents testing positive in 2012, up from 2.4 percent in the early 1990s, the NTSB said. The increase was attributed largely to growth in marijuana use over the last 10 years.
In all categories analyzed by the study, general aviation pilots were more likely than their commercial counterparts to have tested positive (Figure 3).
In addition, pilots with expired medical certificates and those flying without a medical certificate were more likely than those with valid medical certificates to have had positive test results, the NTSB said.
"The accident risk for pilots flying without a medical certificate cannot be accurately determined because the [FAA] does not collect information about the number of these pilots or their flight activity," the agency said. Nevertheless, it added that the number of pilots flying without a medical certificate is increasing and that those pilots "will likely make decisions about their medical fitness to fly, including use of drugs while flying, without periodic interaction with an aviation medical examiner."
The study concluded that the FAA does not provide adequate information for pilots to determine whether individual drugs are safe or unsafe to take while flying (ASW, 6/14).
Recommendations
Recommendations included a call for the FAA to "develop, publicize and periodically update information to educate pilots about the potentially impairing drugs identified in [FAA] toxicology test results of fatally injured pilots, and make pilots aware of less impairing alternative drugs if they are available."
An accompanying recommendation said that the FAA should require pilots who are permitted to fly without medical certificates (such as sport/recreational pilots) to periodically inform the agency about whether they remain active pilots and to provide a summary of recent flight time.
The FAA also should conduct a study to determine the extent of usage of OTC, prescription and illegal drugs by pilots who have not been involved in accidents and compare those findings with the results of studies of pilots who have been killed in aircraft accidents "to assess the safety risks of using those drugs while flying," the NTSB said.
Recommendations to state governments said that they should develop guidelines calling on health care providers to talk to the patients for whom they prescribe controlled substances as pain-killers about how the drugs are likely to affect their medical condition and their ability to safety operate any type of vehicle. The states should include similar information in existing newsletters and other communications with health care providers and pharmacists, the recommendations said.
A final recommendation to the FAA said the agency should develop "a clear policy regarding any marijuana use by airmen, regardless of the type of flight operation."
The study's authors described their work as "an early step toward understanding the specific relationships among a drug's effects, the effects of the underlying medical condition and the risk of a transportation accident over time," and said more research will be required to increase understanding of the relationship between drug use and accident risks. 
This article is based on the executive summary of NTSB Safety Study SS-14/01, "Drug Use Trends in Aviation: Assessing the Risk of Pilot Impairment" and related presentations to the NTSB during a board meeting on Sept. 9, 2014.