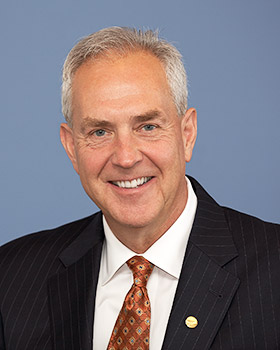 The final report of the French aviation accident investigation agency, the Bureau d'Enquêtes et d'Analyses (BEA), on the March 24, 2015, crash of Germanwings Flight 9525, raised some disturbing and complicated issues, so it is imperative that the aviation industry, regulators and the medical community read the report and carefully consider its recommendations.
The BEA found that the crash of the Airbus A320 in the French Alps, which resulted in the deaths of 144 passengers and six crewmembers, was due to the "deliberate and planned action of the copilot, who decided to commit suicide while alone in the cockpit. The process for medical certification of pilots, in particular self-reporting in case of decrease in medical fitness between two periodic medical evaluations, did not succeed in preventing the copilot, who was experiencing mental disorder with psychotic symptoms, from exercising the privilege of his license."
According to the report, the investigation found that a private physician referred the Germanwings copilot to mental health professionals one month before the accident and diagnosed a possible psychosis two weeks before the accident. A psychiatrist treating the copilot prescribed antidepressant medication one month before the accident, and other antidepressants, along with sleeping aid medication, eight days before the accident. Yet "no health care providers reported any aeromedical concerns to authorities," according to an English translation of the report, and "no aviation authority, or any authority, was informed of the mental state of the copilot."
The BEA cited the copilot's "probable fear of losing his ability to fly as a professional pilot" and the "potential financial consequences" as reasons why he didn't self-report.
The BEA is to be commended for challenging regulators and the industry to come up with better rules for balancing a patient's right of medical privacy with public safety. It's disturbing to learn that the Germanwings copilot was taking prescription antidepressant medications with possible significant side effects, and that a doctor just weeks before this tragedy had recommended psychiatric hospital treatment, but neither the pilot's employer nor the regulator were informed. We need to find better ways to encourage pilots and other aviation professionals to come forward to obtain treatment for mental health issues without jeopardizing their jobs. It's unacceptable to keep their employers and regulators in the dark, and the traveling public at risk.
Let's be clear, this is not just an aviation issue. The BEA addressed its recommendations to the European Aviation Safety Agency, the International Air Transport Association, the World Health Organization, and the European Commission and its member states. It is essential that these stakeholders and the aviation medical examiner community work together to craft reasonable, fair and risk-reducing rules and best practices.