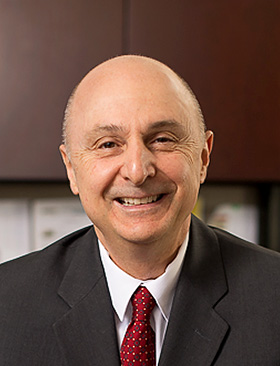 On July 1, a SpiceJet Boeing 737 overran a runway while landing at Mumbai (India) International Airport. The next day, another SpiceJet 737 veered off a runway at Kolkata, bringing to five the number of runway excursions suffered by carriers in India in a three-day period.
This spate of runway excursions painfully demonstrates that one of the industry's oldest issues — an airplane veering off or overrunning the runway surface following a landing or a rejected takeoff — represents a serious and potentially fatal risk that deserves our ongoing attention.
Excursions have been occurring for decades, but in recent history, the most significant year was 2005, when an Air France Airbus A340 overran the runway while landing at Toronto Pearson International Airport and a Southwest Boeing 737 overran a runway at Chicago Midway. In both cases, weather and the condition of the runway were factors. In the Chicago accident, a 6-year-old boy was killed when the accident aircraft struck the vehicle in which he was a passenger.
Since then, regulators and industry have focused even more attention on mitigating the risk of overruns, with initiatives targeting improved runway condition assessments, timely reporting of conditions to flight crews, braking on wet and contaminated runways, and unstable approach and go-around policies and procedures (like the Foundation's own Go-Around Decision-Making and Execution Project). For example, after the Chicago overrun, the U.S. Federal Aviation Administration (FAA) and the industry developed a new methodology for conveying actual runway conditions that was based on recommendations from the Takeoff and Landing Performance Assessment (TALPA) Aviation Rulemaking Committee.
These efforts and others undoubtedly have reduced the risk, but excursions still occur. In May, a 737, landing in heavy rain, overran Runway 10 at Jacksonville (Florida, U.S.) Naval Air Station and came to rest in shallow water in the St. Johns River. Landing in bad weather or on a wet or contaminated runway is frequently cited as a factor in excursions, including in several of the events in India referenced above.
Fortunately, runway excursion accidents are rarely fatal. According to the International Civil Aviation Organization (ICAO), runway safety–related events accounted for 55 percent of all accidents in three high-risk occurrence categories in 2017, but only 6 percent of total fatalities. (The other ICAO high-risk accident occurrence categories are loss of control–in flight and controlled flight into terrain.) Excursions and other runway safety–related events, however, often result in substantially damaged or destroyed aircraft.
What is to be done? As mentioned, regulators, operators, manufacturers, air traffic service providers and other stakeholders continue to focus on excursions. Much of the attention is aimed at accurately assessing and briefing runway conditions and contingencies. For example, in early July, FAA issued a Safety Alert for Operators warning operators and pilots that previous advisory data for wet runway landings may not provide a safe stopping margin, especially in moderate or heavy rain.
As these and other efforts continue, the entire industry must remain vigilant not only about emerging new issues but also about this decades-old risk.