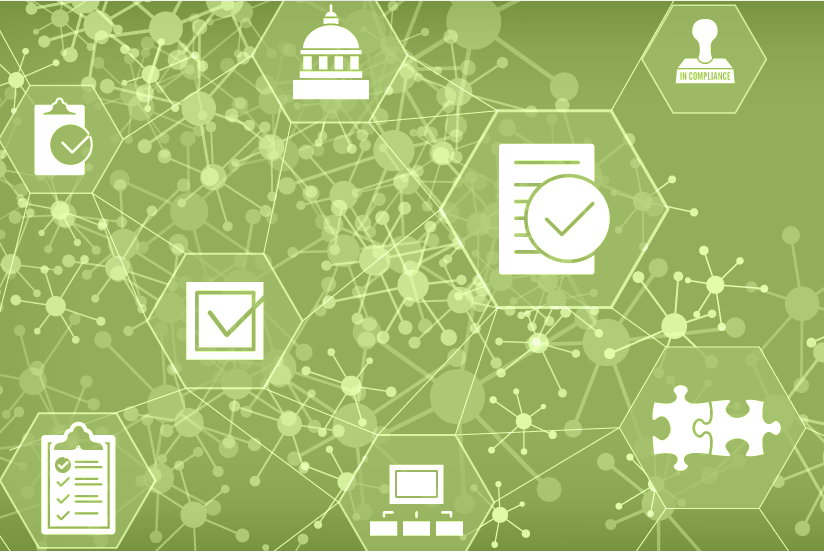 Since the advent of its compliance philosophy in 2015, the U.S. Federal Aviation Administration (FAA) has implemented 15,000 compliance actions — corrective actions rather than penalties — involving aircraft operators, maintenance organizations and other entities subject to FAA oversight, John Duncan, director of the FAA Flight Standards Service (FSS), says.
Those actions represent "problems fixed, risks mitigated and a safer NAS [National Airspace System]," Duncan said in a keynote speech marking the opening session of the World Aviation Training Summit (WATS) 2018, meeting in mid-April in Orlando, Florida, U.S.
During the same 30-month period, the number of enforcement actions has decreased by 76 percent, he said, adding that enforcement actions now are generally used against those who are unable or unwilling to comply, "and we have a capability to do that in a much more aggressive way."
"Twenty years ago, we recognized that encouraging the open flow of safety information by protecting those providing that information from punitive action was the right way to go," Duncan said.
"We initially did that through voluntary programs called the aviation safety action program (ASAP) and the voluntary disclosure reporting program. Compliance philosophy … extends that protection to all industry stakeholders. … Compliance philosophy is a very important component of our risk-based decision-making approach to operational safety and safety assurance because it emphasizes the accountability of all stakeholders and it clearly distinguishes between the goal, which is compliance, and enforcement, which is just one of the many tools."
The FAA has been encouraged by the results, Duncan said, noting that the shared emphasis on compliance has improved communication between the FAA and certificate holders and contributed to a more open safety culture. The result is that both operators and regulators are receiving the data required to identify and correct potential safety problems.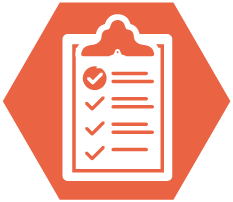 Early efforts at protecting the sources of safety information were prompted by a string of accidents in the late 1980s and 1990s. In response, the FAA and the aviation industry decided that the best way of reducing accidents might be — instead of investigating to determine what went wrong — identifying hidden trends that could be precursors to accidents and serious incidents.
The immediate result was the establishment of the Commercial Aviation Safety Team (CAST), which uses data analysis to detect safety risks and prevent associated accidents and serious incidents.
To gather sufficient data, CAST adopted a number of programs designed to encourage pilots, flight attendants, maintenance personnel and air traffic controllers to voluntarily report safety events. Among those programs were ASAPs — safety partnerships that include the FAA and a certificate holder, and, in some cases, a labor organization or other third party, working together to encourage voluntary reporting of safety issues that come to employees' attention — and the Aviation Safety Information Analysis and Sharing (ASIAS) program, in which participating air carriers and corporate operators monitor known risks, evaluate the effectiveness of mitigations and identify emerging hazards.
Michael Huerta, the FAA administrator when the agency announced its compliance philosophy at a Flight Safety Foundation event in October 2015, said at the time, "The idea is that people are more likely to report events, and provide us with critical safety information, if they know that doing so will not have repercussions or jeopardize careers."
The assortment of voluntary reporting programs contributed significantly to what Huerta called an "amazing accomplishment: We have all but eliminated the traditional common causes of commercial accidents — controlled flight into terrain, weather, wind shear, failure to complete checklists."
Duncan said the philosophy behind those programs prevails today, with the compliance philosophy being used to address most problems; it "refines and expands" all of the FAA's successful voluntary programs, he said.
Data collected from numerous operators show significant progress in identifying and correcting problems before they lead to accidents or incidents, Duncan said, adding that compliance measures are now being used to address most problems.
These days, enforcement actions are used only in cases involving those who are "unwilling or unable to comply," he said.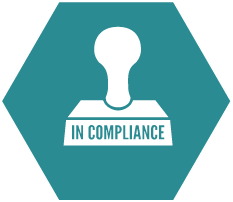 "Compliance philosophy is sometimes described as 'kinder and gentler.' It's not," he said. Most aircraft operators, maintenance personnel and others in the industry are "willing and able to comply" with the requirements facing them and act to ensure that any problems are corrected.
"Those who are unwilling or unable are the highest risk to safety in the NAS," he said. "So our job is to use enforcement to see that they are rehabilitated or removed from the NAS. … If you're looking for a short description of the compliance philosophy, it's simply the right thing to do."
The compliance philosophy is part of the FAA's "just culture" — its system of allowing for "due consideration of honest mistakes, especially in a complex system like the … NAS," according to FAA explanatory material.
"But even unintentional errors can have a serious adverse impact on safety, and so we must ensure that the underlying safety concern is fixed in all cases."
Compliance actions rely on using appropriate non-enforcement methods of correcting unintentional noncompliance that results from "flawed systems and procedures, simple mistakes, lack of understanding or diminished skills." For example, compliance actions may include immediate corrections, counseling and remedial training or other types of training.
Compliance actions do not constitute findings of violations and they are not considered adjudications, the FAA said.
"Its only purpose is to restore compliance and to identify and correct the underlying causes that led to the deviation," the FAA said.
In a related development, the U.S. Department of Transportation's Office of Inspector General (OIG) announced in early May that it would modify an ongoing review of FAA oversight of air carrier maintenance to focus on the agency's processes for investigating allegations of improper maintenance practices at two airlines — Allegiant Air and American Airlines — and how the FAA implements its compliance philosophy.
Specifically, the OIG said, its plan calls for an examination of the FAA's "independent reviews, complaints to the FAA hotline and other sources to see whether inspectors conducting routine surveillance of Allegiant and American Airlines found similar discrepancies and … determine whether FAA ensures that Allegiant and American Airlines implement effective corrective actions to address the root causes of maintenance problems."
The altered focus of the investigation was prompted by a report on the CBS News program "60 Minutes" that challenged Allegiant's safety record, citing an "alarming" number of rejected takeoffs, events involving loss of cabin pressure, emergency descents and unscheduled landings, and questioning whether the FAA's compliance philosophy played a part in the problems. The OIG said American's maintenance had been the subject of unspecified complaints to the FAA hotline.
Allegiant responded with a statement from Vice President of Operations Capt. Eric Gust, who touted the airline's "strong safety record" and said that it complies with all mandatory safety regulations and guidelines and participates in voluntary safety programs.
The FAA said, in a letter to CBS News from Ali Bahrami, associate FAA administrator for aviation safety, said that its oversight system — including its compliance philosophy — "provides a standardized, methodical approach to verify that all airlines comply with our mandate to provide the highest degree of safety." Bahrami said that a 2016 review of Allegiant found no "systemic or regulatory problems but did identify a number of less serious issues, which Allegiant addressed."
He also explained compliance philosophy as "the most effective way to obtain actionable information to identify and address risks."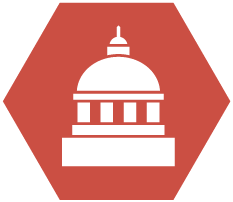 The modifications of the OIG study came in response to requests by members of the House of Representatives aviation subcommittee who said they were concerned that the FAA was ordering fewer enforcement actions, specifically against Allegiant. A call for an investigation was included in an amendment to the House version of the FAA Reauthorization Act, passed in late April; the measure will become law only if the same provision is included in the final version of the legislation passed by both House and Senate and signed by President Donald Trump.
"I sure hope it's true that airlines are more likely to self-report safety incidents if they do not fear retribution," said amendment sponsor Rep. Charlie Crist, a Florida Democrat. "But lives are at stake and we must get the facts."
In other comments at WATS, Duncan noted that the FSS management structure was modified in August 2017 from a traditional regional structure to a functional structure that aligns flight standards leadership in four areas: air carrier safety assurance; general aviation safety assurance; safety standards, rules, policy and guidance; and foundational business.
Together with a cultural change in the FSS, the new structure has made the office "more agile, … more efficient and [better able] to deliver a consistent product," he said.
In a second keynote address, U.S. National Transportation Safety Board (NTSB) Member Earl Weener expressed concern that the negative portrayal of the accident investigation process in the 2016 move "Sully" — based on the 2009 ditching of a US Airways Airbus A320 in the Hudson River minutes after takeoff from La Guardia Airport in New York — could "chill cooperation" in future investigations.1
The movie was accurate in its portrayal of the facts of the accident, which followed the A320's encounter with a flock of Canada geese, but its depiction of the accident investigation process "was really quite inaccurate," Weener said.
The movie's director "needed a villain," he said. "A good plot's got to have a protagonist and an antagonist, so the NTSB served the role of an antagonist."
He was especially critical of the confrontational attitudes depicted during the movie's version of the NTSB's investigative hearing on the accident; typically, cooperation prevails among all parties to an investigation. Investigative hearings involve fact finding rather than assigning fault for an accident or reaching immediate conclusions on its causes.
In reality, the NTSB credited "the decision making of the flight crewmembers and their crew resource management during the accident sequence" as one of several factors that contributed to the accident's survivability, and the final NTSB report on the accident praised the pilots for virtually every decision they made.
The NTSB "can hardly afford to alienate people who can provide technical expertise to the investigation," Weener said. "Our objective is to determine the cause and not the blame."
Note
NTSB. Report NTSB/AAR-10/03, "Loss of Thrust in Both Engines After Encountering a Flock of Birds and Subsequent Ditching on the Hudson River; US Airways, Flight 1549, Airbus A320-214, N106US; Weehawken, New Jersey; January 15, 2009." Adopted May 4, 2010.

All 150 passengers and five crewmembers on Flight 1549 climbed out of the airplane and were rescued by Coast Guard vessels and commuter ferries; five were seriously injured, and the NTSB assessed the airplane's damage as "substantial." The NTSB said the probable cause of the accident was the ingestion of birds into both engines and the resulting near-total loss of thrust. The event has been popularly referred to as the "Miracle on the Hudson"
Featured image and icons: © bearsky23 | iStockphoto