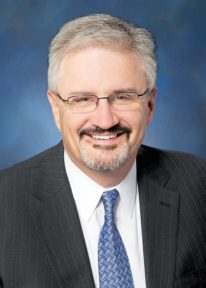 In a recent speech, Olumuyiwa Bernard Aliu, president of the International Civil Aviation Organization (ICAO) Council, said, "Traditional safety oversight has been focused mainly on assessing compliance using straightforward checklists, and has yielded excellent safety benefits. But if we are to continue to improve and safely meet the demands of our growing aviation system, we need to evolve further to establish and practice effective safety management."
Aliu, who was speaking at an ICAO-sponsored Regional Safety Management Symposium in Kigali, Rwanda, also talked about the importance of a constant flow and sharing of safety information, and the need to protect that information to ensure that it is only being used for safety purposes. He also said that "the relationship between the State and service providers should evolve beyond compliance and enforcement [emphasis added]. It should instead function more as a close partnership, one aimed at maintaining or continuously improving the level of safety performance for the State."
In other words, what has worked in the past may not be enough in the future. To keep pace with the expected growth in aviation, the relationship between regulators and operators needs to change. A cooperative approach to safety is preferred to an adversarial approach. Yes, regulators still must be willing to impose sanctions for violations of rules and procedures, but as the U.S. Federal Aviation Administration has pointed out, bringing individuals and organizations [back] into compliance and keeping them there is more important than meting out punishments for honest errors.
At the same time, operators need to embrace and implement safety management systems (SMS). As National Transportation Safety Board Chairman Robert Sumwalt pointed out recently in a message posted on social media, organizations should treat safety in the same way they treat their finances. Companies manage their finances carefully, they have financial controls and procedures, and internal and external audits to ensure they are doing what they say they are doing. Similarly, an SMS has policies, procedures and guidelines; data collection and analysis; and risk management, all held together by a safety culture, Sumwalt said.
Continual improvement of safety performance requires change and growth by both government and industry. That reality must be embraced by all aviation stakeholders, and we all must be willing to be held accountable.