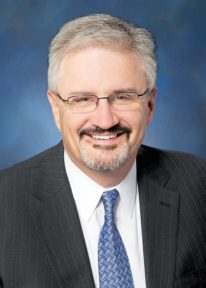 As we were putting the finishing touches on this issue of AeroSafety World, Amtrak announced that it has named Ken Hylander, former chairman of the Flight Safety Foundation Board of Governors and a long-time executive at Delta Air Lines, Northwest Airlines and United Airlines, as executive vice president and chief safety officer.
For those of you outside North America who may not be familiar with it, the National Railroad Passenger Corp., doing business as Amtrak, is a government-owned, for-profit corporation that operates intercity passenger rail service to more than 500 destinations in the United States and three Canadian provinces, and carries about 30 million passengers a year. It suffered a high-profile fatal accident in mid-December when an Amtrak train that the U.S. National Transportation Safety Board (NTSB) said was travelling 78 mph in an area with a posted 30-mph speed limit derailed from a highway overpass near DuPont, Washington. Three passengers were killed.
According to Amtrak's announcement, the NTSB recently recommended that Amtrak implement a safety management system (SMS), and Amtrak endorses the recommendation. That's where Ken comes in. He oversaw the successful implementation of SMS at Delta and managed the occupational, operating safety, security, quality and environmental compliance programs at the carrier. And now he has been charged with implementing an SMS at Amtrak.
"Ken is a recognized leader in the implementation and operation of SMS, and his experience will be instrumental in helping build our safety culture," said Amtrak President and CEO Richard Anderson, himself a former CEO at Delta and Northwest.
Amtrak is getting a proven executive with a track record of success at organizations large (Delta, Northwest and United) and small (FSF). In bringing Ken Hylander on board, Amtrak has shown it is serious about implementing SMS and establishing a safety culture.
Congratulations, Ken, and good luck.