FAA Compliance Philosophy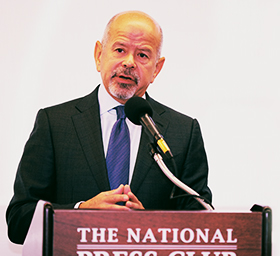 The U.S. Federal Aviation Administration (FAA) is implementing a new "compliance philosophy" to guide its strategic safety oversight of the aviation industry, Administrator Michael Huerta says.
Speaking at a Flight Safety Foundation Newsmaker Breakfast in October in Washington, Huerta said the agency's approach relies heavily on establishment of safety management systems at individual aviation operations, and on data collection.
"Our traditional approach to aviation safety was to look backward," Huerta said, referring to decades in which safety advances came only after accidents — and subsequent accident investigations — revealed critical safety hazards.
The FAA said its new approach — outlined in National Policy Order 8000.373, published in June — is designed to "enhance our ability to find safety problems before they result in an incident or accident, use the best tools to fix those problems and then monitor the situation to ensure that no new problems develop."
Huerta said the compliance philosophy encourages openness between the FAA and the operators it regulates.
"The FAA wants safe operators, not operators who inadvertently make a mistake and then hide it because they're afraid they will be punished," the agency said.
Flight Safety Foundation President and CEO Jon Beatty praised the new compliance philosophy as "an important step forward for aviation safety," adding that the Foundation "has long called for the increased use of data from normal operations to identify precursors to risk."
---
Glide Path Disruption
The European Aviation Safety Agency (EASA), citing a 2012 occurrence in which the crew of an Airbus A320 rejected a landing because of a glide path signal disruption, is recommending that airport operators ensure that established runway-holding positions are located outside instrument landing system (ILS) critical areas.
In the March 28, 2012, occurrence, the A320 crew was forced to go around during an ILS Category I (CAT I) approach at Hamburg, Germany, because of a signal disruption attributed to a Boeing 737 that had been directed by air traffic control (ATC) to stop at the CAT I runway-holding position. The position was inside the critical area of the glide path, EASA said.
"The purpose of the critical areas that have to be established for ILS signals is to keep these signals protected, because any presence of an aircraft or vehicle within these areas is likely to create a disruption of the signals and therefore an unacceptable risk for aircraft operations," EASA said in Safety Information Bulletin 2015-20, issued in October.
EASA also recommended that air navigation service providers ensure that their procedures for ILS approaches "contain the unconditional requirement that ILS critical areas are kept clear during ILS approaches to avoid permanent infringements of these areas."
National aviation authorities should consider the recommendations during their safety oversight work, EASA said.
In the event cited by EASA, the 737 had just landed and was being taxied to the terminal when ATC told the flight crew to hold short on the taxiway. The subsequent disturbance in the glideslope signal led to the display of erroneous information on the A320's primary flight display, which showed that the airplane was on the glideslope; in reality, it had descended below the glideslope.

---
Battery Precautions
U.S. air carriers and other commercial operators should take extra steps to ensure the safe handling of spare lithium batteries in both carry-on and checked baggage, the U.S. Federal Aviation Administration (FAA) says.
"Lithium batteries present a risk of both igniting and fueling fires in aircraft cargo/baggage compartments," the FAA said in Safety Alert for Operators (SAFO) 15010, issued in October.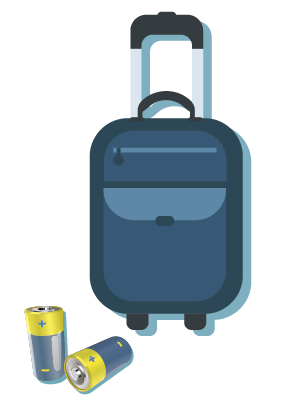 U.S. hazardous goods regulations, as well as technical instructions from the International Civil Aviation Organization, prohibit spare lithium batteries from being transported in checked baggage, with certain exceptions.
The FAA recommended that operators, "during ticket purchase and check-in processes, inform passengers that spare lithium batteries are prohibited from checked baggage (including checked baggage at the gate)," and added that additional information for passengers is available at <www.faa.gov/Go/Packsafe>.
If spare lithium batteries are being transported in carry-on baggage, each battery must be "individually protected so as to prevent short circuits (e.g., by placement in original retail packaging, by otherwise insulating terminals by taping over exposed terminals or placing each battery in a separate plastic bag or protective pouch," the SAFO said.
The document also said that spare batteries "must not come in contact with metal objects, such as coins, keys or jewelry" and steps must be taken "to prevent crushing, puncturing or pressure on the battery."
---
'Challenging Year'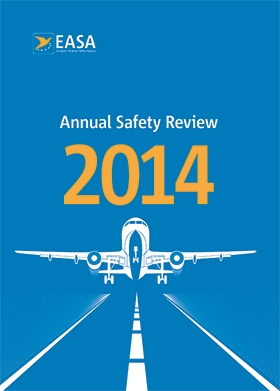 Aviation safety data for 2014 depict "a very challenging year," European Aviation Safety Agency (EASA) Executive Director Patrick Ky says in his foreword to the agency's Annual Safety Review — 2014, issued in October.
EASA and aviation safety in general faced challenges, Ky said, citing, among other events, "radar interferences over Central Europe" and the "dramatic loss" of Malaysia Airlines Flight 17, which investigators say was shot down July 17 over eastern Ukraine by a Russian-made missile, killing all 298 passengers and crew.
These events, along with occurrences in other parts of the world, "have reminded us that the safety of passengers can never be taken for granted," Ky said.
He noted that in 2014, EASA began changing the way it operates "to allow for a more proportionate and performance-based approach to safety."
Among the changes, he said, is a simplified method of regulation and oversight of European general aviation, with an emphasis on "safety culture, safety promotion and … common sense. It should also be seen as the precursor of a better, lighter approach to aviation regulation in Europe, with the ultimate goal of increasing the level of safety" (ASW, 5/15, p. 16).
EASA created a new Strategy and Safety Management Directorate in 2014, with the goal of developing "a single, more transparent, evidence-based and data-driven strategy," Ky said.
The report noted that one fatal accident in 2014 involved an EASA member state's aircraft — the July 24 crash of a Swiftair McDonnell Douglas DC-83 in Gao, Mali. That crash killed all 116 people on board and destroyed the airplane.
---
Implementation Procedures
The European Aviation Safety Agency and the U.S. Federal Aviation Administration (FAA) say they have agreed to a new system of airworthiness and environmental certification designed to speed the installation of safety-enhancing equipment on airplanes.
The agreement, signed in mid-September, also aims to eliminate duplicate processes by allowing the two agencies to "rely on each other's regulatory systems," they said.
In a joint statement, the agencies added, "Strong partnerships are a key to establishing consistent standards of safety around the world. Based on more than a decade of cooperation … the authorities have established confidence in each other's regulatory systems. Rooted in that confidence, the new safety agreement allows reciprocal acceptance of the majority of technical standard order–approved articles."
The FAA said it also had reached a similar agreement with Transport Canada.
---
Gust Lock Retrofit
The U.S. Federal Aviation Administration (FAA) should require retrofitting of the gust lock system on Gulfstream G-IVs to limit the airplane's operation in case the system has not been disengaged before flight, the U.S. National Transportation Safety Board (NTSB) says.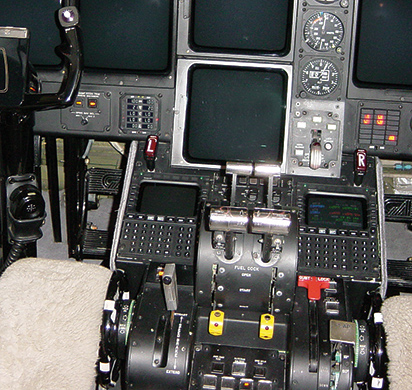 The NTSB included the recommendation in its final report on a May 31, 2014, accident involving a G-IV that crashed when it overran a runway at Hanscom Field in Bedford, Massachusetts, U.S., during a rejected takeoff, killing all seven people on board.
The NTSB said the probable causes of the accident were the flight crew's "failure to perform the flight control check before takeoff, their attempt to take off with the gust lock system engaged and their delayed execution of a rejected takeoff after they became aware that the controls were locked."
Contributing factors included the flight crew's "habitual noncompliance with checklists, Gulfstream Aerospace Corporation's failure to ensure that the G-IV gust lock/throttle lever interlock system would prevent an attempted takeoff with the gust lock engaged and the [FAA's] failure to detect this inadequacy during the G-IV's certification."
Other NTSB recommendations included:
That the FAA "place increased emphasis on replacing nonfrangible fittings of any objects along the extended runway centerline up to the perimeter fence with frangible fittings";
That the International Business Aviation Council amend the auditing standards of its International Standard for Business Aircraft Operations to include "verifying that operators are complying with best practices for checklist execution"; and,
That the National Business Aviation Association "work with existing business aviation flight operational quality assurance groups … to analyze existing data for noncompliance with manufacturer-required routine flight control checks before takeoff and provide the results of this analysis to your members."
---
Safety Project for the Pacific
Airways, New Zealand's air navigation service provider, says it has agreed to conduct a two-year project surveying runways and developing satellite-based approach procedures to airports in eight Pacific countries.
The Pacific Aeronautical Charting and Procedures program is intended to "improve the ability of aircraft to land safely, especially in poor weather," Airways said in its mid-October announcement of the program.
Work was expected to begin in late October in Vanuatu and the Cook Islands and eventually will involve airfields in Niue, Kiribati, Samoa, Tonga and other Pacific nations, Airways said.
"Safe aeronautical procedures are critical to aviation safety," said Airways Chief Executive Ed Sims. "While these new procedures contribute to safer air travel, they also enable a far greater range of options and flexibility for the airlines and other commercial operators."
---
In Other News …
Eurocontrol and the General Civil Aviation Authority of the UAE have signed an agreement calling for an exchange of flight data, updated flight plan information and airport departure planning information. The agreement is aimed at addressing "the current lack of predictability of traffic between the Middle East and Europe," Eurocontrol said. … The Australian Civil Aviation Safety Authority is proposing new safety regulations for most passenger airplane flights, calling for the same rules to be applied to regular public transport flights and charter flights — a development that the agency says means safety standards will be tightened for some aspects of charter operations.
Compiled and edited by Linda Werfelman.
Image credits
Michael Huerta: Wayne Rosenkrans
Glide path disruption: © Airbus SAS 2013
Battery precautions: © Pelikanz; D_Arts | VectorStock
'Challenging Year': European Aviation Safety Agency
Gust lock retrofit: Ian Abbott | Flickr CC-BY-NC-SA 2.0