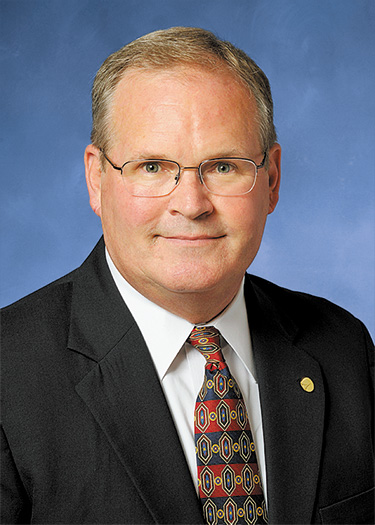 By now you may have heard that Harold Demuren, director general of the Nigerian Civil Aviation Authority, has been fired. Demuren, who sits on the Foundation's Board of Governors, had been director general since 2005 and made significant progress in advancing aviation and aviation safety in Nigeria. The Foundation has been actively involved with public and private support for Demuren, and we are saddened by his removal.
It has been reported that Nigerian President Goodluck Jonathan removed Demuren from office because of two fatal commercial aviation accidents that occurred in Nigeria last year — reasoning that we find incomprehensible. No amount of government oversight could have prevented those tragedies. Demuren actively spoke out for reform and infrastructure improvements and set higher operational standards in Nigeria. He constantly advocated best practices for operators and worked for the development of adequate standards for better and safer service for the people of Nigeria and all of Africa.
Last July, on the occasion of the African Union Ministerial Conference on Aviation Safety in Abuja, Nigeria, the country's vice president, Namadi Sambo, on behalf of Jonathan, said the Nigerian federal government had the political will to implement all resolutions contained in the then-anticipated Abuja Declaration, the document ultimately adopted at the conference, to ensure a safe and secure aviation industry. In addition, he called on all member nations to cooperate and collaborate to achieve safer skies for Africa.
A delegation from Flight Safety Foundation participated in the conference and presented a working paper on regulatory and operational safety challenges in the African region. The Foundation has experience in gathering operational flight data from this region through our Basic Aviation Risk Standard (BARS) program. We also were at the forefront of the issues through our association with Demuren.
As I mentioned above, there has been safety and operational progress in Nigeria and throughout Africa in recent years. New control towers have been built, low level wind shear detection equipment and runway visual range monitors have been installed at some airports, and 24 new flight operations inspectors and 54 airworthiness inspectors have been hired. Thirteen African countries now exceed the International Civil Aviation Organization's standards and recommended practices as determined by the Universal Safety Oversight Audit Program.
Much of this positive momentum can be attributed to Demuren's tireless efforts. He was a strong leader who helped to bring safety issues to the forefront and promote action on them. He was able to form alliances with many entities to effect change and make progress. That type of dedication and talent will be missed. Jonathan's use of Demuren as a scapegoat is a major setback for Nigeria and for aviation safety in that country and in Africa overall.