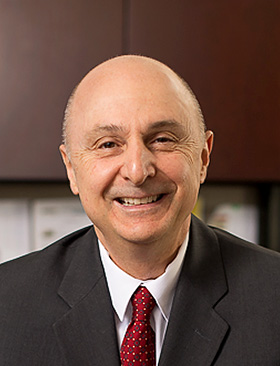 The Foundation opened a new phase of its Global Safety Information Program (GSIP) earlier this month when it forged a partnership with Aireon to collaborate on applying space-based automatic dependent surveillance–broadcast (ADS-B) data to develop, share and identify safety risks in global airspace and to use this information to inform emerging issues. This initiative is aligned with the Foundation's long legacy of promoting a data-driven approach to improving aviation safety.
The four pillars of GSIP are safety data collection, safety data processing and analysis, safety information sharing and safety information protection, and our agreement with Aireon falls squarely into that rubric. Under terms of our agreement, the Foundation will oversee the development of safety performance indicators (SPIs), safety metrics and analytics using Aireon's ADS-B data. Additionally, the Foundation will be working in collaboration with the international stakeholder community to share the metrics and safety insights.
In the first few years of GSIP, we did research into how aviation stakeholders were using safety data collection and processing systems (SDCPSs). We then introduced a series of SDCPS-focused toolkits to describe what we found in our research, to share best practices that we had identified and to help the aviation community elevate its safety risk management capabilities and information sharing practices.
Since then, we have shifted into a more active phase of GSIP, first with our Asia Pacific Data Sharing Project, known as AP-Share, and now with our agreement with Aireon. Working with other stakeholders, we are putting into practice the ideas we identified and described in our research.
The goal of GSIP is to accelerate the knowledge gained from collecting and analyzing operational data in order to impact future safety performance. Many would describe this as incorporating proactive and predictive analytics. We believe that Aireon's ADS-B data are a great step toward the operational information needed to produce safety performance knowledge, which can provide new insights into the safety of operations in all regions of the world. With the Aireon partnership, the GSIP effort will help expand the world's understanding of where safety performance can be enhanced.
In the near term, we will be implementing an oversight and governance process for handling the ADS-B data and seeking partners with whom to develop the SPIs and safety insights. We will map the developed SPIs back to top level safety risks. Given the unique characteristics of the spaced-based ADS-B data, the initial SPIs may focus on risks in approach and landing, loss of separation and runway safety. We also plan to share the SPIs with Foundation members and other industry stakeholders to inform them about trends and risks critical to aviation safety.