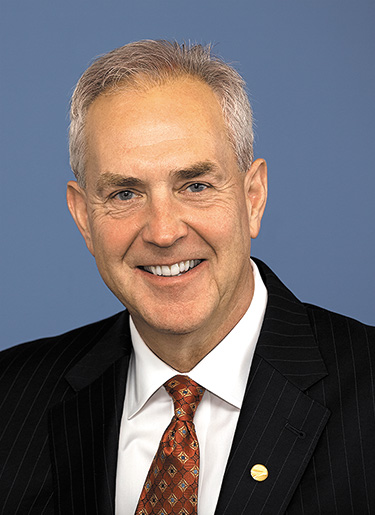 Margaret "Peggy" Gilligan, associate administrator for Aviation Safety (AVS) at the U.S. Federal Aviation Administration (FAA), is retiring March 31 after more than 35 years at FAA. On behalf of Flight Safety Foundation, its staff and its more than 1,000 members worldwide, I want to thank Peggy for her leadership, guidance and service to the industry and to safety, and for all she has done for the Foundation.
Since January 2009, Peggy has led AVS, the organization responsible for establishing, overseeing and enforcing safety standards for all aspects of the aviation industry, including airlines, manufacturers, repair stations, pilots, flight attendants, mechanics, and air traffic controllers. Before being named associate administrator, she was deputy administrator in AVS for 14 years. That's more than 20 years as a leader in one of aviation's most important safety organizations. She also has been instrumental in the U.S. Commercial Aviation Safety Team (CAST). In fact, she served as co-chair of CAST with our own Ken Hylander, chairman of the Foundation's Board of Governors.
As FAA Administrator Michael Huerta pointed out earlier this year, during Peggy's tenure with the agency, the aviation system has become the model for all modes of transportation. "When we think about where aviation safety was versus where it is today, we can all agree that our collaboration with the aviation industry and the safety measures Peggy has championed have had amazing results," he said.
In mid-March, the Aeronautical Repair Station Association honored Peggy with its 2017 Leo Weston Award, which recognizes individuals for their commitment to the industry's safety and success. In announcing the award, ARSA Executive Director Sarah MacLeod said, "I have long admired [Peggy's] steady guidance of the agency. Without her hand on the yoke, the politics of aviation safety would have grounded the aviation industry. Instead, she has allowed us to design systems that can withstand political turbulence."
The Foundation and the industry as a whole are going to miss Peggy Gilligan, her leadership and her passion for safety, but it is heartening to know that her legacy is a resilient, data-driven system built to last. She will be missed, but we are glad to have gotten to work with her and hope our paths will cross in the future.