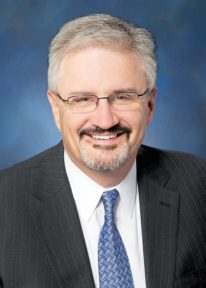 I try to avoid writing my editorial on the same subject two issues in a row, but I'm going to make an exception for unmanned aircraft systems (UAS). As promised last month, beginning on p. 36 of this issue of AeroSafety World, you can find more detail on the safety factors and regulatory framework the U.S. Federal Aviation Administration (FAA) has proposed to govern the operation of small UAS aircraft (under 55 lb/25 kg) in the National Airspace System (NAS).
I'm mentioning this because April 24 is the deadline to comment on the FAA Notice of Proposed Rulemaking in which the framework is outlined. This is your chance to have your input heard, so speak up. It is important for the aviation safety community to weigh in on this issue.
Meanwhile, a growing and diverse group of organizations has gotten behind the "Know Before You Fly" UAS public education campaign launched in December by the Association for Unmanned Vehicle Systems International (­AUVSI), the Academy of Model Aeronautics and the Small UAV (unmanned aerial vehicles) Coalition in partnership with the FAA. The intent of the campaign is to educate prospective users about safe and responsible operation of UAS. As the campaign's literature points out, "[P]rospective operators want to fly, and fly safely, but many don't realize that, just because you can buy a UAS, doesn't mean you can fly it anywhere, or for any purpose."
The latest organizations to join the campaign — Airlines for America, the Aircraft Owners and Pilots Association and the National Business Aviation Association — represent a significant cross section of current NAS users. Also joining in March, according to a Know Before You Fly press release, were the National Association of Realtors and the two largest manufacturers and distributors of hobby products: Hobbico and Horizon Hobby.
"We're especially pleased to see the manned aviation community embrace the campaign and help us spread the message about safe and responsible flying," said Brian Wynne, AUVSI president and CEO. "Our combined efforts will make the entire National Airspace System safer for all users — both manned and unmanned."
Wynne has a good point. Because of the complexity of the aviation system, it traditionally has taken multiple stakeholders, working in a coordinated fashion, to improve the system's overall safety. That's not going to change because some of the aircraft will be operated remotely.