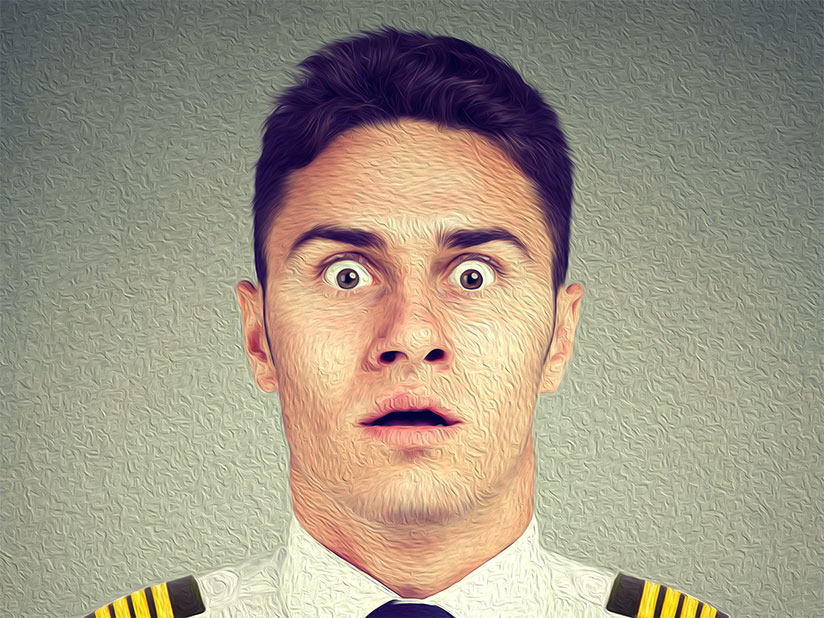 Targeted training could improve flight crew performance at the onset of in-flight emergencies, when pilots often are startled yet must rapidly make critical decisions with incomplete or confusing information, according to research by Mike Gillen, Ph.D., a United Airlines Boeing 737 captain and check airman and human factors expert.
Speaking at Flight Safety Foundation's 70th annual International Air Safety Summit in Dublin in October, Gillen said that incorrect initial decisions at the start of an emergency often result in delayed aircraft recovery and, in some cases, can lead to an undesired aircraft state. He said that accident data indicate that when an incorrect decision is made, the likelihood of a successful outcome decreases, and that recent accidents point to a "rapid degradation" from controlled flight when the crew becomes startled. Many in-flight loss of control accidents were the result of an unusual event at the beginning of the accident sequence.
Yet crews have received little training on how to successfully manage a sudden and stressful event that requires quick and accurate decision making.
During his presentation, Gillen outlined a study he conducted that sought to determine if the startle response could be mitigated through specific and targeted training, including the implementation of a set of techniques designed to help stabilize the cognitive thought process and bridge what he called the time of cognitive degradation that follows being startled.
According to Gillen, a startle response happens when the brain is presented with a situation that overwhelms the available cognitive resources needed to effectively handle or mitigate the situation. Citing research done by others, he said that cognitive impairment could last for up to 30 seconds following a strong startle event.
When an unusual or emergency situation is presented, a pilot generally will be limited in his or her response, and the response tends to fall into patterns a pilot has seen before and will be subjected to several decision-making behavioral biases.
Gillen's study involved two phases. In the first phase, he surveyed participating pilots to gauge their perceptions of their own flying skills during a startle event and to look for common threads in pilot thinking and reactions.
The second phase involved evaluating professional pilots flying two different scenarios — a low-altitude scenario and a high-altitude scenario — in a U.S. Federal Aviation Administration (FAA)–approved Level D full flight simulator. Forty two-pilot crews (a captain and a first officer) participated in the flight simulator phase.
Whether a crew was presented with the low-altitude or high-altitude scenario was dependent on the day of the week. Within each scenario, some of the crews received brief training and some did not. The training consisted of a briefing and one hour of practice in the simulator. During the briefing, the pilots were instructed on a new set of callouts to identify and stabilize an undesirable situation. The callouts were represented by the acronym PPLA: pitch to the horizon; power to 80 percent; level the wings; analyze what's wrong; and then select the proper decision.
In the low-altitude scenario, the airplane was headed to Newark Liberty International Airport and put into a hold because of unexpected deteriorating weather. The aircraft was released from holding to land with about 55 minutes of fuel remaining, but during the approach, the crew received a landing gear warning, causing a go-around. This scenario was modeled after several airline incidents that used increasing time pressure to induce startle.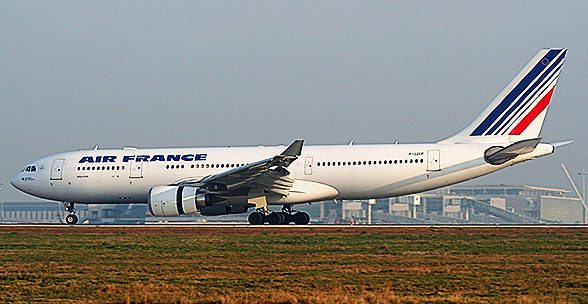 In the high-altitude scenario, the aircraft was in cruise, making minor deviations because of convective weather. The pitot system iced over, resulting in a loss of the autoflight system and there was a momentary stall indication. In this scenario, crews were exposed to failures similar to those that have occurred in high-altitude in-flight loss of control accidents, like Air France Flight 447.1
In both scenarios, the crews were rated on a 1-to-5 scale. In the low-altitude scenario, 1 meant they crashed the aircraft and 5 indicated outstanding performance.  In the high-altitude scenario, 1 meant they lost the aircraft and 5 indicated excellent handling and diagnosis of the problem. After analysis and scoring on a number of factors, crews receiving an overall grade of 3 were considered to meet FAA standards for an air transport pilot certificate. Each scenario was flown by 20 crews. All the crewmembers were active line pilots for a major U.S. passenger airline and all were volunteers.
Nine untrained crews and 11 trained crews flew the high-altitude scenario. The untrained crews had a mean score of 2.67 and a standard deviation of 0.70, which Gillen said is slightly below what he described as the standard for FAA air transport pilot (ATP) certification. The trained crews had a mean score of 3.72 and a standard deviation of 0.65, which is above the FAA standard.
The low-altitude scenario was flown by 10 trained and 10 untrained crews. The mean score of the untrained crews was 2.60 with a standard deviation of 0.70, and the trained crews had a mean score of 3.70 with a standard deviation of 0.82. The untrained crews performed below FAA's ATP standard and trained crews performed above the standard.
All of the crews that flew the simulator were eventually able to successfully recover from the simulated situation, and none of the crews put the aircraft into an undesired aircraft state.
Based on his findings, Gillen said the test confirmed the hypothesis that targeted training can be successful in helping pilots maintain aircraft control during an unusual and sudden startle event (the high-altitude scenario) and during an unusual and slow buildup of a startle event (the low-altitude scenario).
The results for the high-altitude scenario indicated that the most significant factor in determining scenario success was problem identification, which was consistent with previous research that showed that when crews make an initial wrong decision, the in-flight issue tends to rapidly degrade. In the low-altitude scenario, time management was a significant predictor of crew performance, Gillen said.
In discussing the significance of the results, Gillen said the data showed that targeted training can help pilots bridge the cognitive gap when startled, and the fact that trained crews performed equally well in both scenarios suggested that the training had a broad array of effectiveness. He said the study was not designed to eliminate the startle response, but to help crews manage the period of cognitive impairment. He said he believes that startle can be mitigated with behavior-based training.
Gillen suggested that next steps should include research into the effectiveness of this type of training over longer intervals, and he emphasized that training should focus on the first 30 seconds following a startle event in order to be most effective.
Note
Air France Flight 447 was an Airbus A330 that crashed into the Atlantic Ocean during a flight from Rio de Janeiro to Paris on June 1, 2009, killing all 228 passengers and crew. The French Bureau d'Enquêtes et d'Analyses (BEA) said the accident occurred after the A330's pitot tubes were blocked by ice crystals, resulting in unreliable airspeed information. The electronic flight control system rejected the air data and reverted to a "lower control law" with fewer protections against flight-envelope deviations. The BEA concluded that the situation startled the pilots, who inadvertently commanded a steep nose-up pitch change, which eventually led to a stall from which the airplane did not recover.
Featured image: © Feodora | Adobe Stock
Air France airplane: © Pawel Kierzkowski | Wikimedia CC-BY-SA 3.0