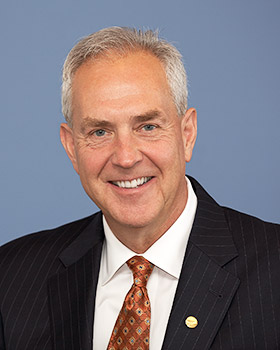 The number of wrong surface departures, in which an airplane takes off from the wrong runway or a taxiway, and wrong surface events on approach and landing, in which an airplane lines up on and/or lands on the wrong surface, represent a growing concern in safety circles.
According to the U.S. Federal Aviation Administration (FAA), there were 331 wrong surface departures and 330 wrong surface events during the approach and landing phases of flight at U.S. airports in fiscal year 2016. That's nearly two wrong surface operations per day, according to the July/August 2018 FAA Safety Briefing, which also said the events are happening at both large and small airports.
The most publicized recent event occurred in July 2017 when an Air Canada Airbus A320 on a nighttime approach to San Francisco International Airport lined up with an occupied taxiway instead of the adjacent parallel runway. Air Canada Flight 759 descended below 100 ft above the ground before the crew initiated a go-around. At the time of the incident, the taxiway was occupied by four airliners waiting to take off. The National Transportation Safety Board (NTSB) is expected to soon release its final report on the incident.
More recently, on Aug. 10, a Gulfstream GIV cleared to land on Runway 35 at Philadelphia International Airport instead lined up with an adjacent occupied taxiway before the pilot initiated a go-around about 0.1 mi (0.2 km) from the end of the taxiway. The incident airplane, which was being operated under Federal Aviation Regulations Part 135, overflew four small airliners on the taxiway during its go-around climb and came within about 200 ft of the first airplane on the runway, according to an NTSB preliminary report.
While the airline-related wrong surface incidents capture most of the public's attention, most incidents — more than 80 percent — involve general aviation operations during daylight hours, according to FAA.
FAA is concerned enough about wrong surface incidents that it held a useful day-long safety summit on the issue in August to look at wrong surface risk profiles, contributors to risk and what is being done to solve the problem. Speakers included numerous experts from FAA as well as representatives from a variety of other commercial and general aviation stakeholders.
Flight Safety Foundation supports this focus on wrong surface events and wrong surface departures and will do its part to bring attention to the issue and work to mitigate the risks. The agenda for the Foundation's 71st annual International Air Safety Summit (IASS 2018) in Seattle includes a panel discussion on wrong surface landings that will feature experts from industry and government. In addition, we are planning editorial coverage in upcoming issues of AeroSafety World and will continue to cover developments on a day-to-day basis on the Industry Updates page on our website.